| | |
| --- | --- |
| Mercedes Benz F-CELL Roadster | |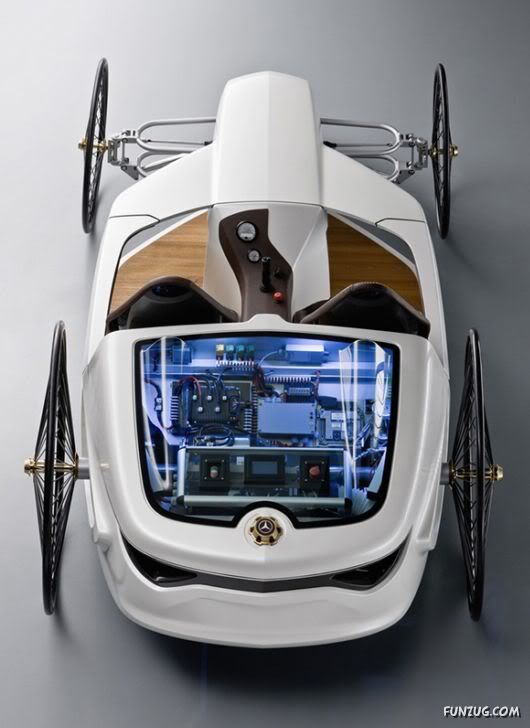 Mercedes-Benz has unveiled the F-CELL Roadster project. The F-CELL Roadster is controlled with drive-by-wire technology, and a joystick takes the place of a conventional steering wheel. The vehicle is powered by a 1.2 kW emission-free fuel cell system located at the rear. It could reach a top speed of 25 km/h and achieve an operating range of up to 350 km(217 mile)."The F-CELL Roadster uniquely combines state-of-the-art technologies with the history of vehicle construction. As an allusion to the Benz Patent Motor Car from 1886, the vehicle is fitted with large spoked wheels.Moreover, the F-CELL Roadster incorporates stylistic elements from diverse eras of automotive history, such as the carbon-fiber bucket seats with hand-stitched leather covers and the distinctively styled fiberglass front section, based on the component from the Formula One racing bolides."


Read more...
| | |
| --- | --- |
| Suzuki Cervo: Maruti's Answer to Tata Nano | |
The battle for the small car is getting hotter. Soon after the Tatas stunned the world with a Rs 1 lakh car, Nano, Hyundai stated its intention to come out with a car that could cost less than Rs 2 lakh and hit the road by 2011. And now, auto biggie Maruti-Suzuki too is ready with Its small car. The little car could hit the road, they say, as early as the end of this year or early 2009. The Suzuki car will come closest to rival Nano. It will sport a Suzuki 660cc engine - as against Nano's 623cc - and wear a tag of around Rs 1.5 lakh on road (that is, excluding insurance) - a little higher than Nano, which is expected to be Rs 1.25 lakh on road. The car might be called 'Suzuki Cervo'. Have a look at some pictures of the Japanese Suzuki Cervo ... Looks Cool...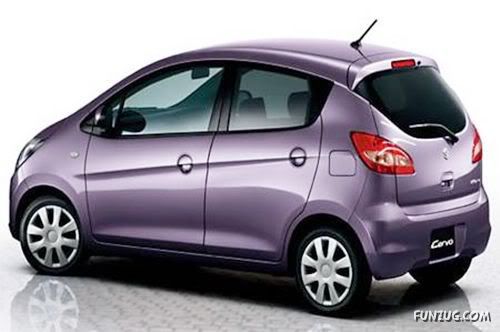 Read more...
<< Start
< Prev
21
22
23
24
25
26
27
28
29
30
Next >
End >>
Results 169 - 175 of 217