| | |
| --- | --- |
| A Software Professional in HeLL | |
One politician, One thief & One Programmer died & went straight to hell.

Politician said "I miss my country. I want to call my country and see

how everybody is doing there." She called and talked for about 5 minutes,

then she asked "Well, devil how much do I need to pay for the call????

The devil says "Five million dollars".

The Politician wrote him a cheque and went to sit back on her chair.

------------------------

Thief was so jealous! s, he starts screaming, "My turn! I wanna call the my group

members, I want to see how everybody is doing there too"

Read more...
| | |
| --- | --- |
| Husband and Wife Weird Jokes | |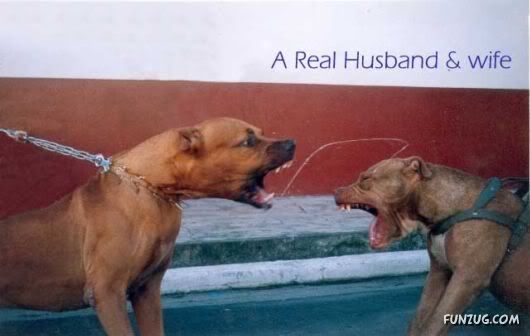 A man was invited for dinner at a friend's house. Every time the host needed something, he preceded his request to his wife by calling her "My Love", "Darling", "Sweetheart", etc., etc.
Read more...
<< Start
< Prev
1
2
3
4
5
6
7
8
9
10
Next >
End >>
Results 29 - 35 of 105