3. Running with the bulls – Pamplona, Spain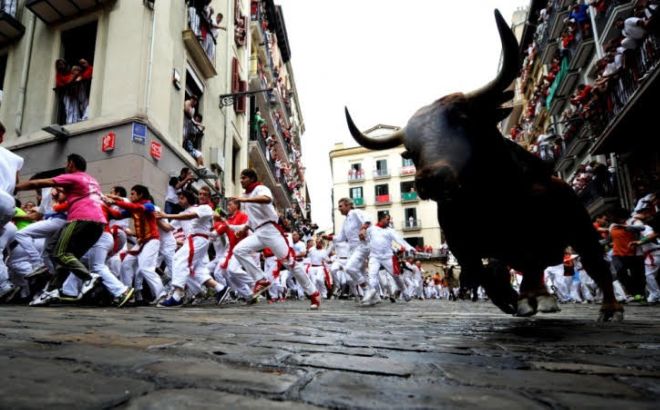 No it's not as sunny as they showed it in 'Zindagi Na Milegi Dobara'. People have suffered some serious injuries while taking part in this. So if your stamina isn't in the best shape, I suggest you let this be. This is quite literally putting yourself in front of death.
4. The Cage of Death – Australia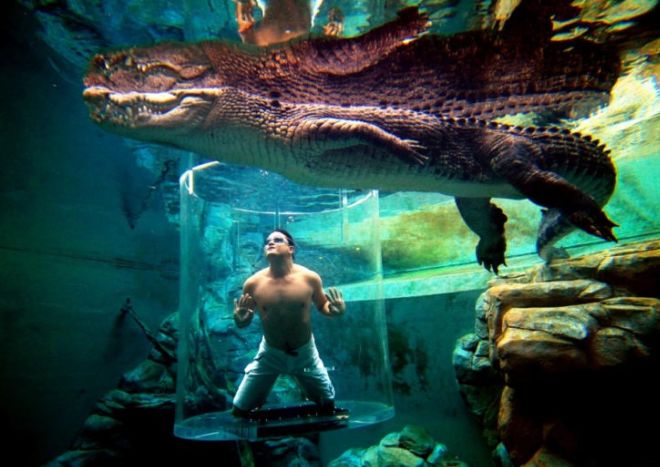 Visitors can get up close and personal with the world's biggest saltwater crocodiles, with only 2 inches of glass between them. Every dive includes 15 minutes in the enclosure with one of these massive reptiles. Regular feeding by our crocodile handlers when people are inside the cage encourages more movement from the crocodiles and ensures a face-to-face encounter that must be seen to be believed!