5. Mountain biking – Yungas Road, Bolivia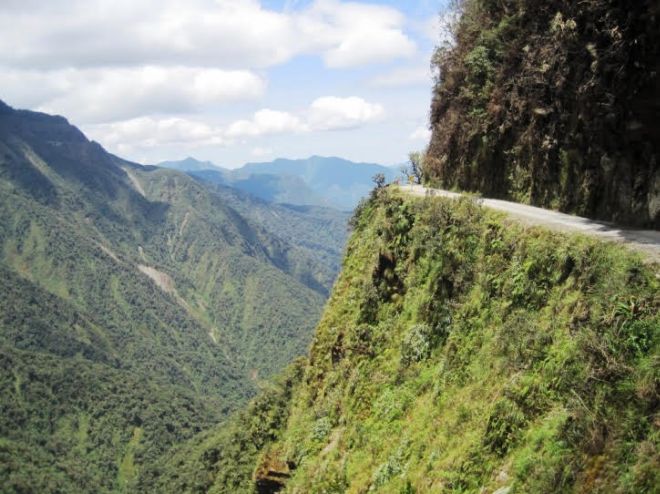 It is legendary for its extreme danger and in 1995 the Inter-American Development Bank christened it the "world's most dangerous road". In 2006 one estimate stated that 200 to 300 travellers were killed yearly along the road. The road includes cross markings on many of the spots where vehicles have fallen. They say man will fight hardest when it comes to his survival. Go biking on this road and you'll know why.
6. Diving with great white sharks – South Africa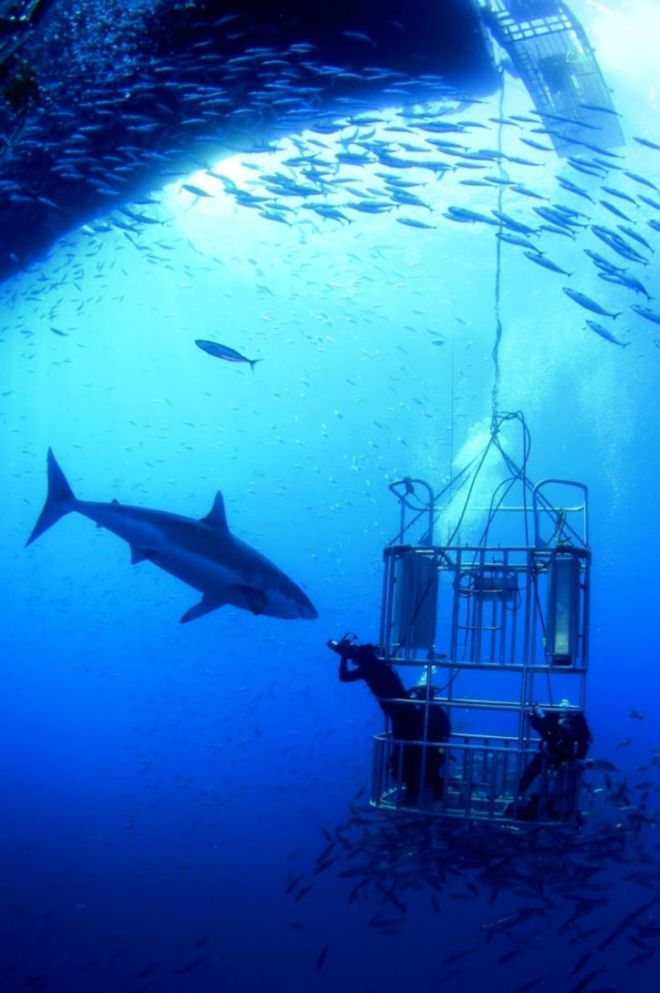 There isn't much to explain in this one. But here's some vital info which explains the gravity of the situation in the best possible way – the biggest great white sharks can reach up to 20 feet long, but most are smaller. The average female is 15-16 feet long, while males reach 11-13 feet. They are dangerous with a capital D.