7. Devil's Pool – Zambia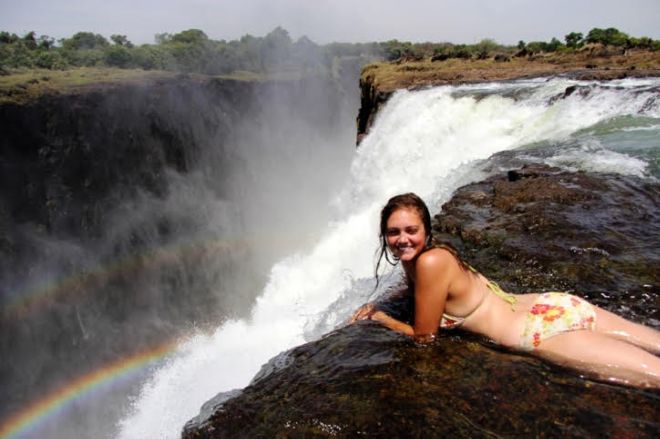 Devil's Pool is adjacent to the famous Livingstone Island situated on the edge of the Victoria Falls. One can choose to enjoy an exhilarating swim at the edge of the falls during their Livingstone Island visit. The Devil's Pool is usually open between mid August and mid January – depending on Zambezi water levels. People say it's scarier to look at than experience. But then people are crazy too.
8. Zorb Rotorua – Rotorua, New Zealand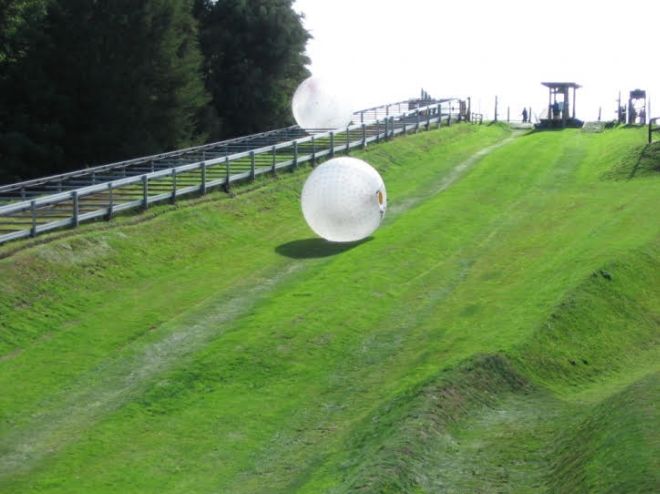 Probably the safest and the most fun thing to do off the lot. You enter this massive ball which is then rolled down a hill. Exactly like Jack and Jill. Cute.