11. Stratosphere X-Scream Roller Coaster – Las Vegas, Nevada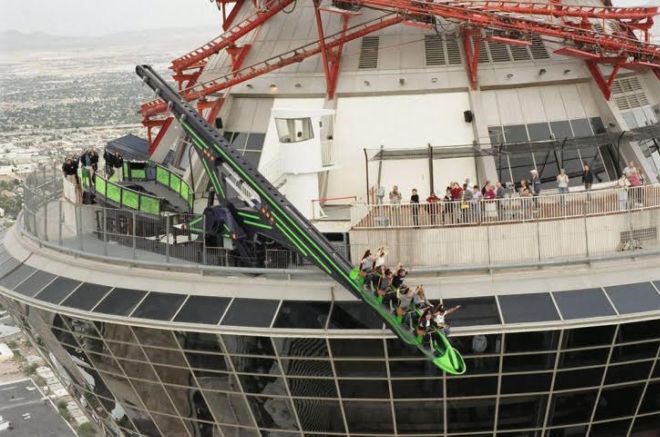 Americans do some bat-shit crazy things and call them adventure sports. Take this one for example. On the X Scream atop the Stratosphere Tower, a 69-foot pivoting track propels as many as eight passengers almost 30 feet over the edge of the building at 30 mph almost 900 feet above the ground. If you're trying to do the math, don't bother. Just trust me when I say it's really fast and really high. So if you've ever wondered if you have cahunas made of steel, try getting the first seat on this one.
12. Ice Swimming – Finland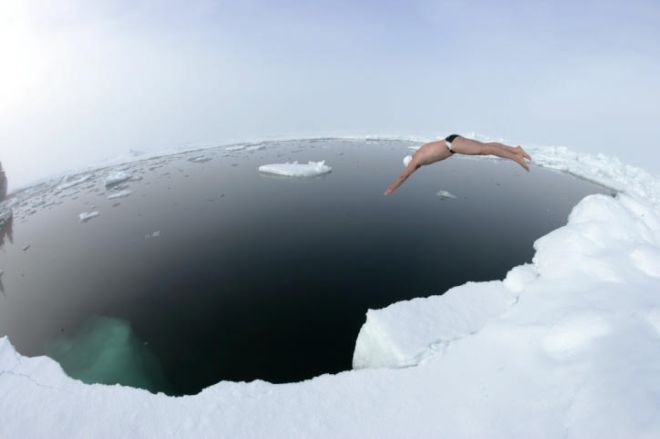 From cahunas of steel, to cahunas of ice. Ice swimming in Finland is a thing, seriously. Not for those taking out their sweaters at 20 degree Celsius in India.