15. Grand Canyon Skywalk – Mohave County, Arizona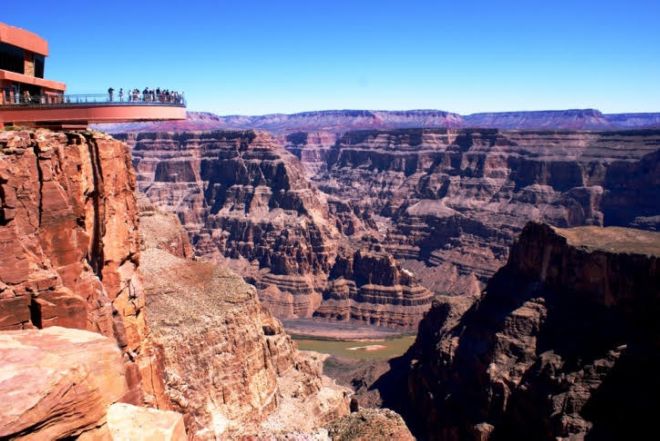 One of the most recognizable and popular travel magazines, Travel + Leisure, has crowned the Grand Canyon Skywalk as the "best new bridge." Located at Grand Canyon West's Eagle Point, the Skywalk is the only place where visitors can step out onto a glass walkway nearly 4,000 feet above the floor of the Grand Canyon. Pretty cool.
16. Heaven's Gate Mountain – Hunan, China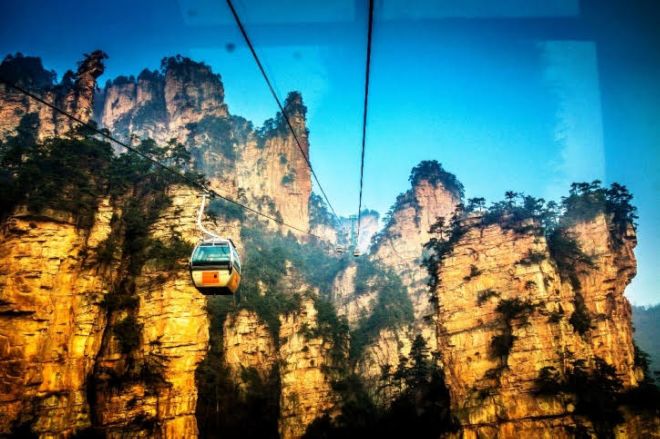 Tianmen Shan (Heaven's Gate Mountain) is a cave natural arch eroded through a karst syncline. It is located about 8 km south of the city of Zhangjiajie (formerly Dayong) in northern Hunan Province, China. It is accessed from Zhangjiajie by what may be the world's longest skytram (7.5 km) that leads to a bus ride on a very winding road, followed by a set of stairs with 999 steps. People have said that riding the skytram feels like riding a roller coaster. I'm not too sure how I feel about that though.