17. Cliff walking – Hu Shan Mountain, China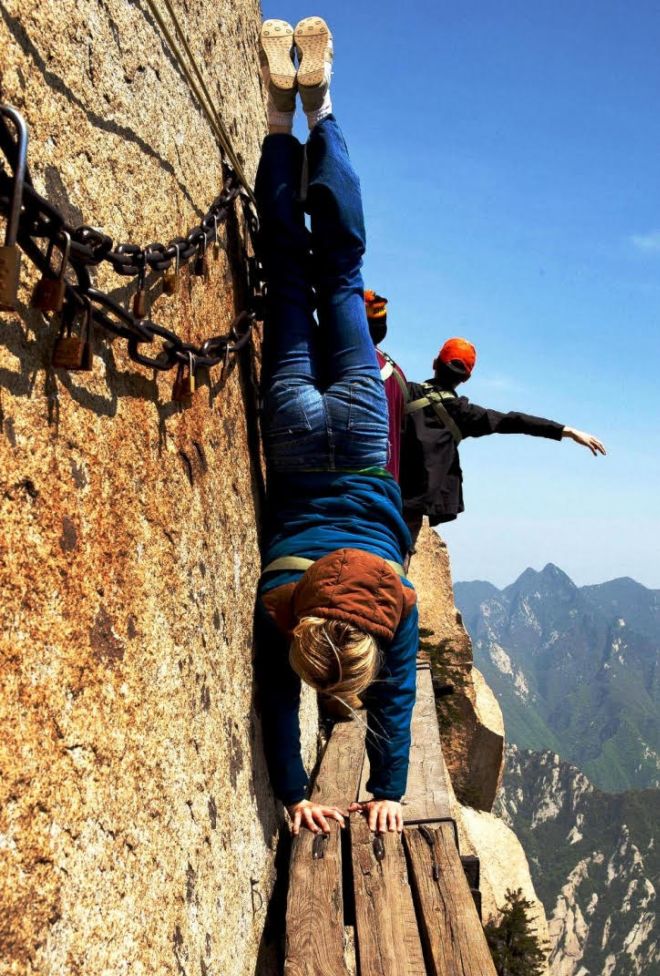 The exhilarating mountain hike is not for the faint of heart (duh!). You are given two straps to hook onto wires on the path. The plank path includes steel rod ladders, footholds carved out of the cliff and narrow wooden plank walks. All of this is located thousands of feet above the ground. What the hell is this woman doing? No freakin' way.
18. Marathon de Sable, Morocco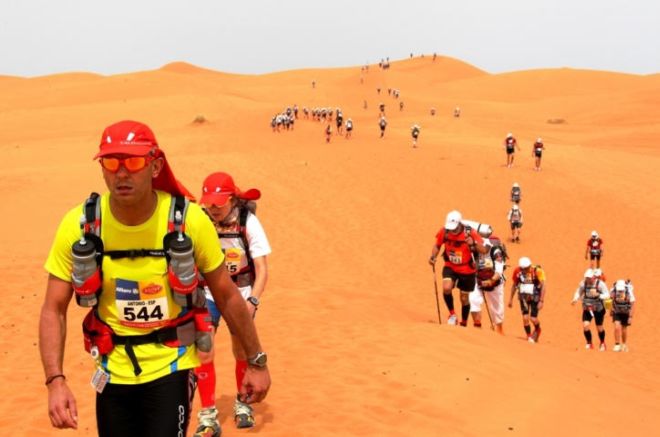 A sheer endurance test, this one. Known as the toughest race on Earth, the race is a grueling multi-stage adventure through a formidable landscape in one of the world's most inhospitable climates – the Sahara desert. The rules require you to be self-sufficient, to carry with you on your back, everything except water that you need to survive. You are given a place in a tent to sleep at night, but any other equipment and food must be carried.