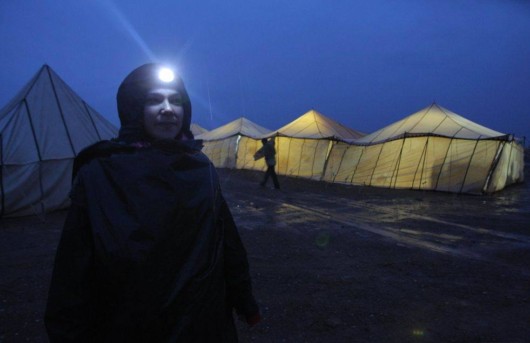 The gruelling 150-mile (240km) Sand Marathon (Marathon des Sables) takes place near Ouarzazate in Morocco. Around 700 dedicated competitors from around the world take on the course over 11 long days.
Certainly not for the faint-hearted, this is a race for those with a will of iron and an even stronger constitution. The race includes a full marathon on one day, and a 50-mile stage, as well as others of varying length and terrain. Competitors must carry all their equipment on their backs. Only a carefully rationed nine litres of water and open-sided local tents are provided daily by the organisers
Based in the scenic, craggy desert outside Ouarzazate, marathon life centres around the camp in which competitors rest after a day?s running. Although it might sound like hell on earth for 99% of the population, the race is without a doubt one of the most rewarding and intense in the world.