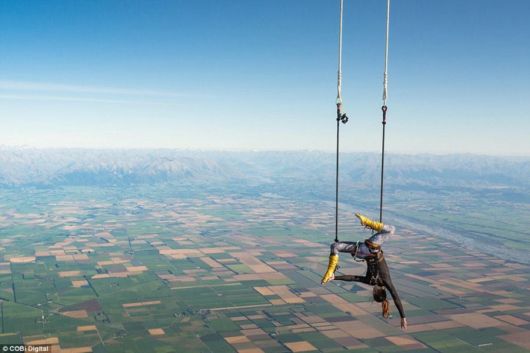 Woman performs
on a trapeze attached to a hot air balloon at more than 10,000ft to smash world record attempt.
A paramedic and pilates instructor has set a new record for the highest static trapeze act, while suspended mid-air from underneath a hot air balloon.
Anna Cochrane's attempt took place on Valentine's Day this year, at an altitude between 10,400 and 11,400 ft and lasted for more than five minutes.
The previous highest static trapeze world record to beat was 2,171ft.
Suspended in the sky above Ashburton, on the east coast of ‪New Zealand‬'s South Island, Ms Cochrane dislocated her rib after about a minute, but persevered to complete the routine.