It's difficult to say how many animals are killed on the roads each year, but it's estimated that up to 1 million animals are killed every single day on the roads of the United States alone. Luckily, efforts are being made around the world to reduce the amount of animal deaths. The first animal bridges were built in France in the 1950s, and their designs have been evolving ever since. Take a look at these 20 ingenious crossings:
1. Crab Bridge, Christmas Island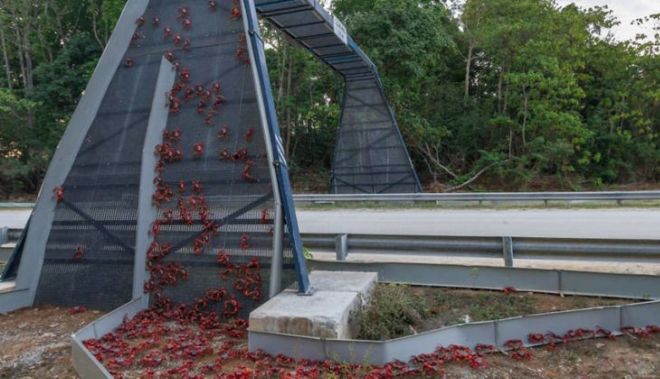 Christmas Island Red Crabs are endemic to Christmas Island, and migrate in their millions to lay their eggs each year. In order to protect the species, crab bridges have been placed across the road so they don't get crushed by cars.
2. Wildlife Crossing, Belgium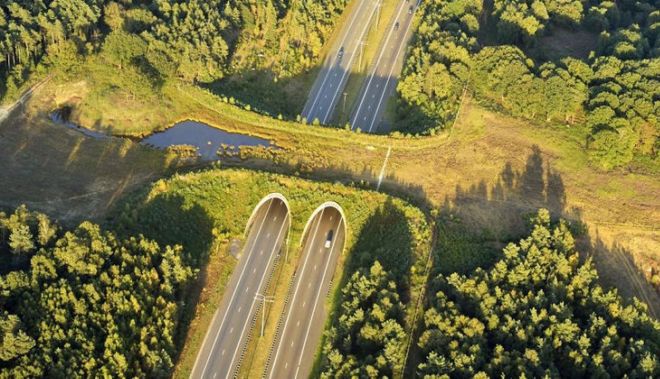 Belgium isn't home to many large mammals, however deer and boar do roam wild. This is one of several wildlife crossings throughout Belgium.
3. Ecoduct, Banff National Park, Canada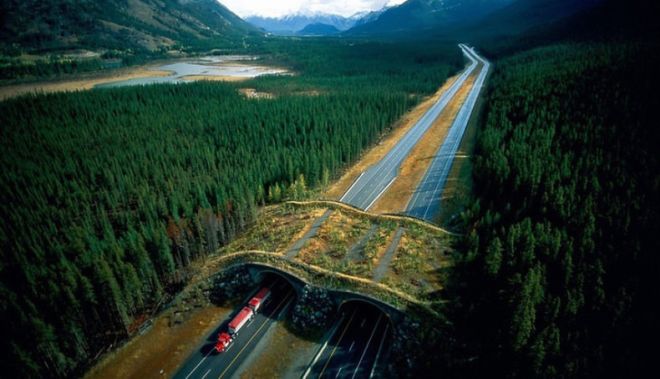 There are many different species in Banff National Park, including grizzly bears and Canadian lynxes. Luckily, they can get across the highways that cross through the park via ecoducts, allowing the wildlife to avoid the big hauler trucks that pass underneath them.
4. Autobahn Wildlife Bridge, Germany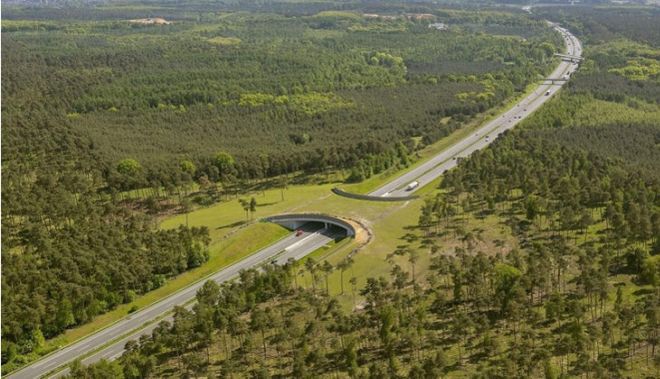 Autobahns are unrestricted German highways. Wildlife wouldn't stand a chance against oncoming cars traveling in excess of 150 mph. This bridge allows it to avoid a disaster.
5. Ecoduct, Singapore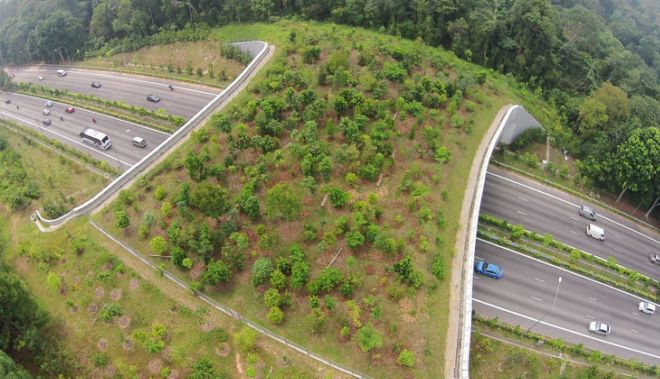 Singapore is an incredibly busy and dense country, but that hasn't stopped the government taking care of its wildlife. This massive ecoduct provides a crossing point for the diverse range of Singaporean mammals.