6. Rope bridge, Hume Freeway, Victoria, Australia

This rope bridge is credited with reviving a squirrel glider population that previously couldn't cross over the road to breed. These cockatoos were seen having a rest on the bridge, and one of them even smiled for the camera!
7. Elephant Underpass, Kenya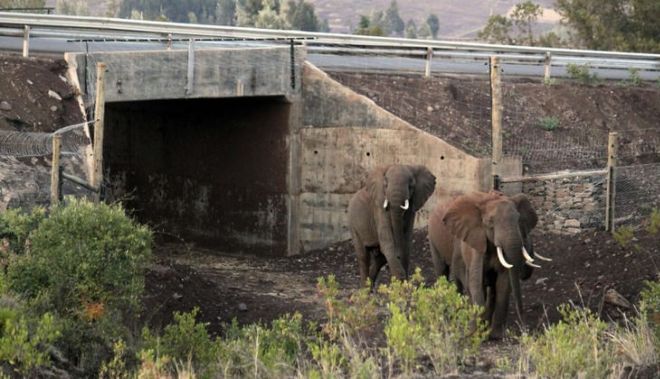 Lying under the the busy Nanyuki Meru road in northern Kenya, this underpass has allowed previously-separated elephant populations to reunite once again. It was the first underpass of its kind in the world when constructed.
8. Animal Bridge, North Brabant Province, The Netherlands

Red deer, roe deer, wild boar, badgers and foxes all call The Netherlands home, and thankfully this bridge will ensure that less of them have to deal with cars as they move back and forth.
9. Wildlife Overpass, Banff, Alberta, Canada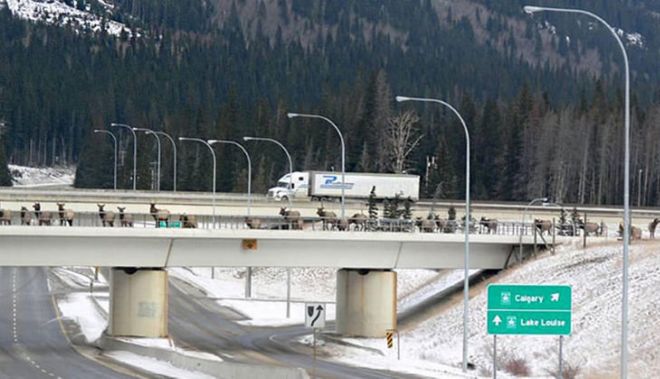 A herd of elk makes its way across one of the many wildlife bridges in Canada's Banff National park.
10. Duinpoort Ecoduct, between Zandvoort and Haarlem, The Netherlands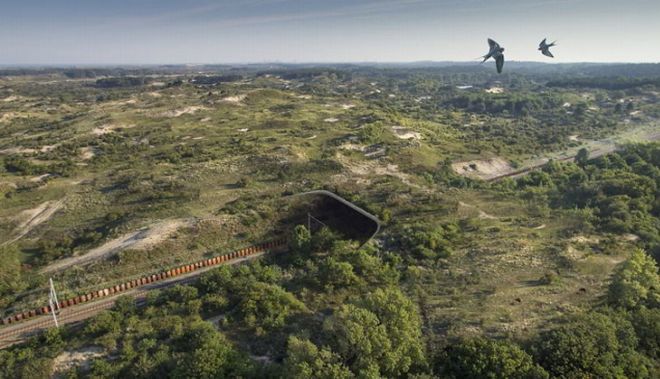 Built to link two halves of a national park divided by a railway track. Deer are the primary users.