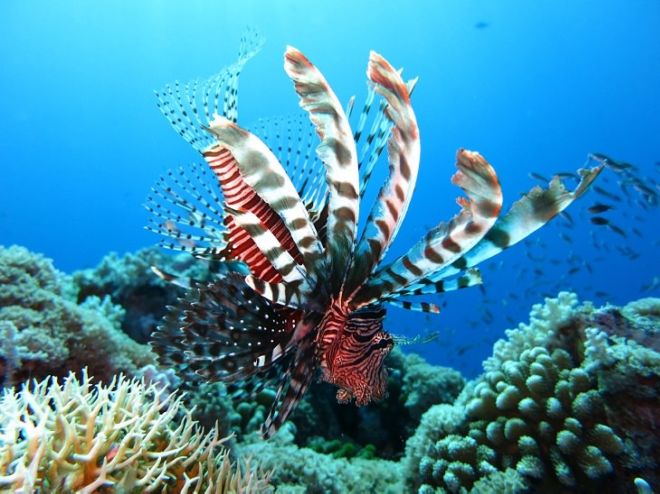 I'd go with a little bit of all three. These beautiful creatures are amongst the most dangerous in the sea and are highly venomous.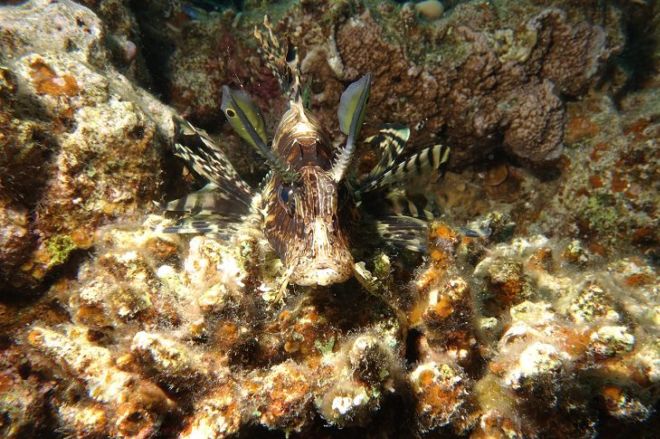 Found in the Red Sea and Indo-Pacific Ocean, the unique appearance of the Lionfish makes it an expert camouflager. these fish lie as deep as 300 feet below sea level, burying themselves into hard ground.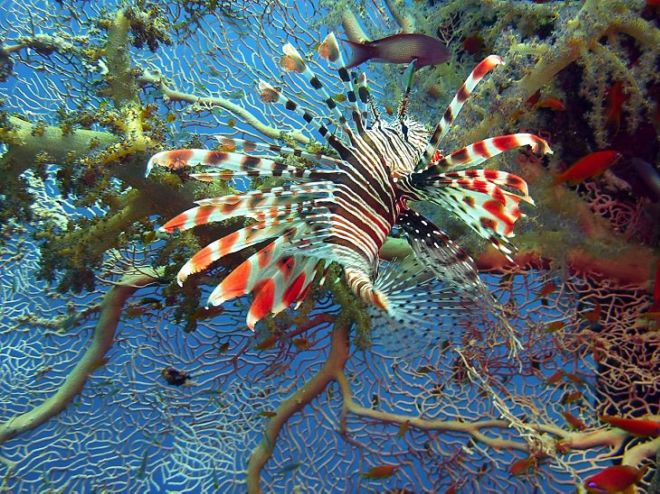 But for all of its terrifyingness, it truly is a beautiful and magnificent creature. Yet another incredible offering of the untameable Oceans.