22. Waimanu (Waimanu manneringi)

This penguin lived in New Zealand during the Paleocene era, approximately 55 million years ago.
23. Kumimanu (Kumimanu biceae)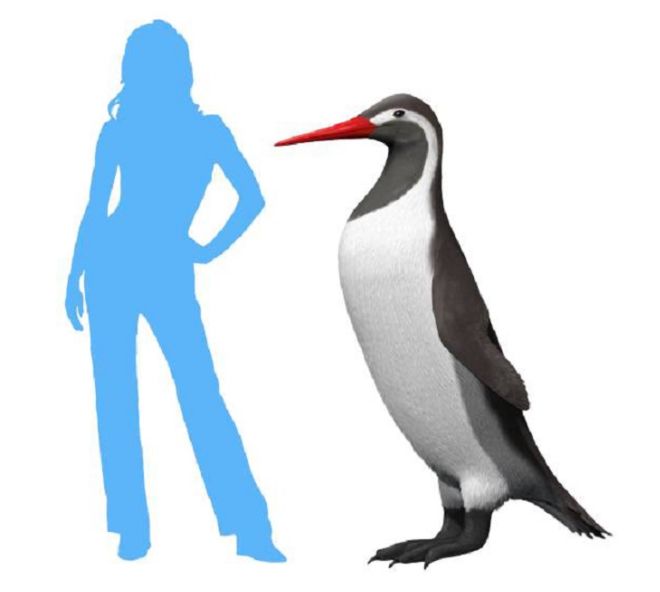 Another extinct flightless bird from New Zealand that lived approximately 66 million years ago and whose name in Maori means "monster bird". It is one of the largest and oldest birds to have lived and is nearly the size of a fully-grown person.
24. Anthropornis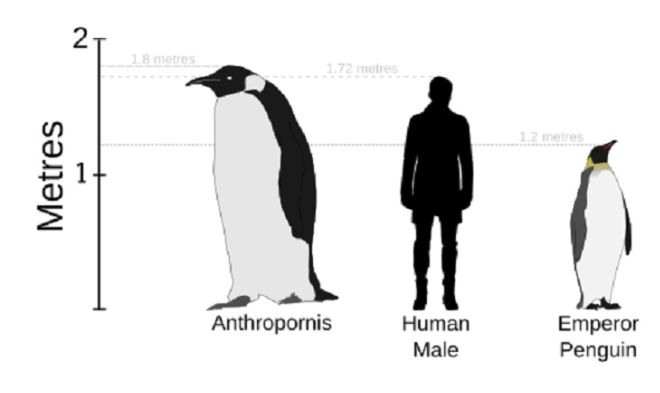 This penguin lived during the Late Eocene era in New Zealand and Antarctica, approximately 40 million years ago, and grew to nearly 6 feet in height on average.
25. Icadyptes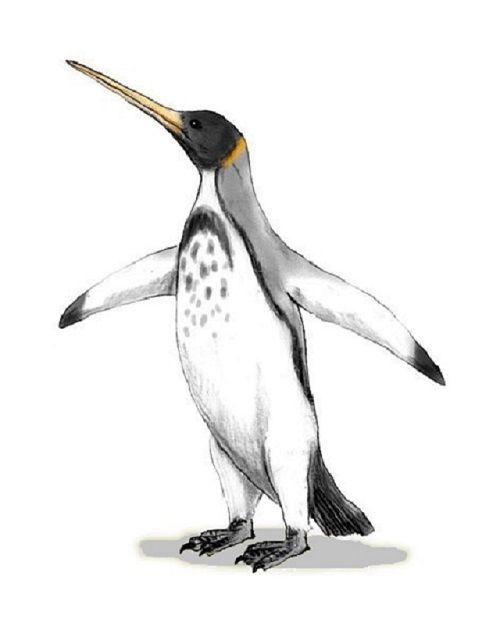 The Icadyptes also lived during the Late Eocene era, in South America and were known to grow up to 5 feet in height.
26. Inkayacu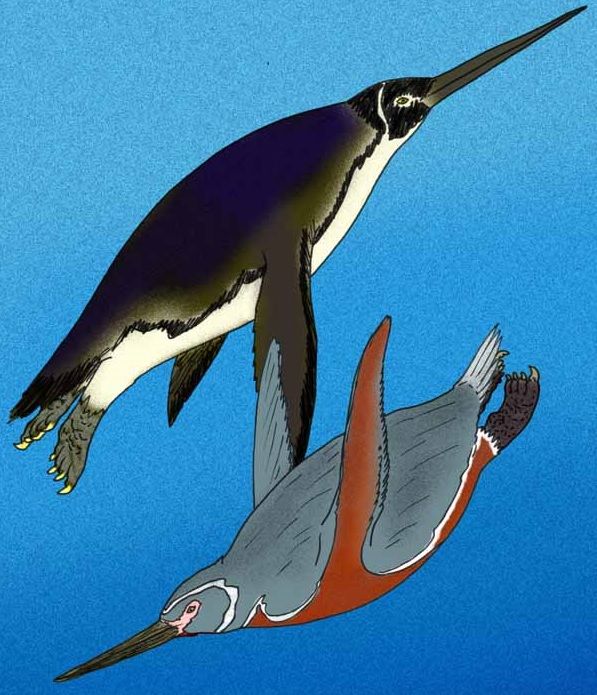 Another Late Eocene era penguin from Peru, but unlike the Icadyptes depicted swimming above the Inkayacu penguin in the above picture, was gray and reddish-brown in color as opposed to the usual black and white.
27. Kairuku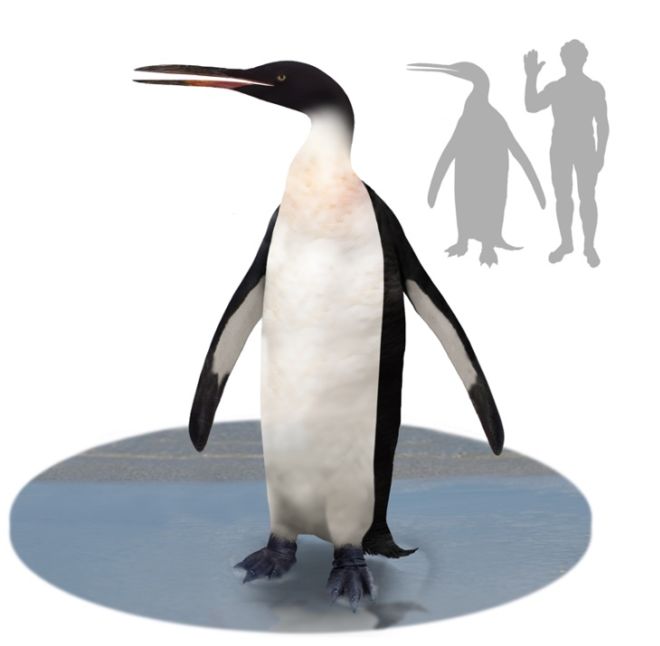 This extinct penguin was yet another bird from New Zealand, that lived approximately 27 million years ago and was as large as the average man.