Kittens probably are the cutest of all the creatures in the world, but that doesn't mean you can't improve upon nature! Here are 30 wonderful kitties who've been dressed up to look so wonderfully cute I can hardly bear looking at them for too long. Some of the looks on these pusses' faces are just priceless!
What are you doing!

2 little-speckled frogs…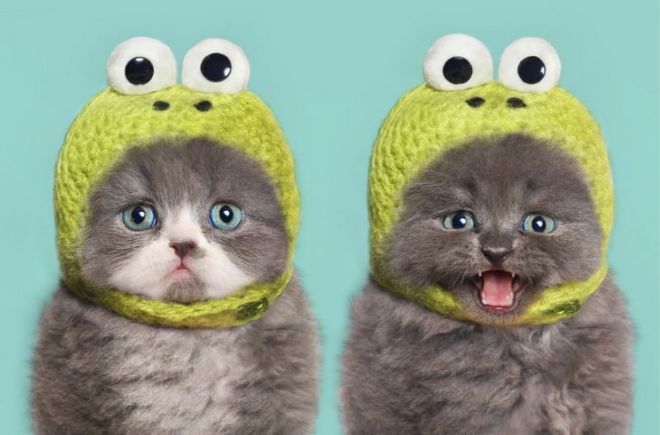 King of the jungle?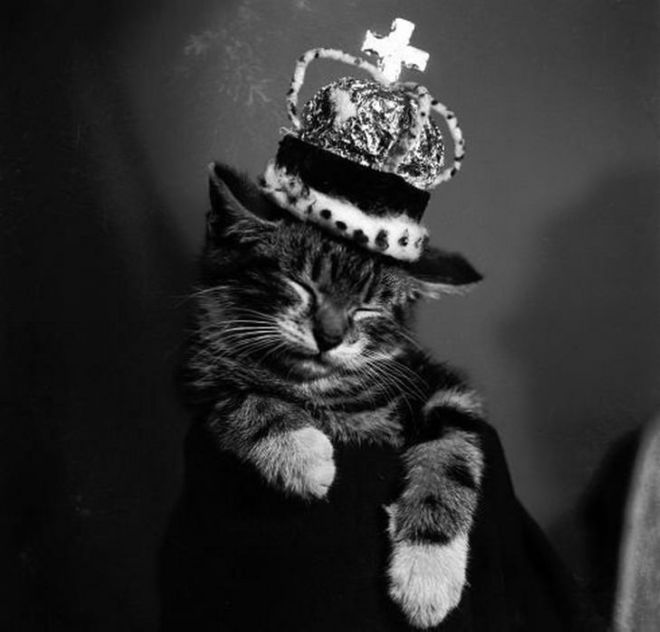 Santa's most useless helper.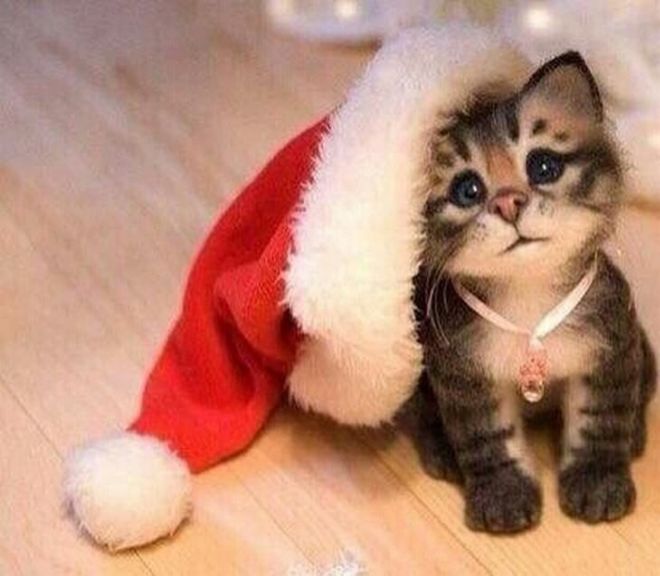 I don't care if you're furry, I'm knitting you this!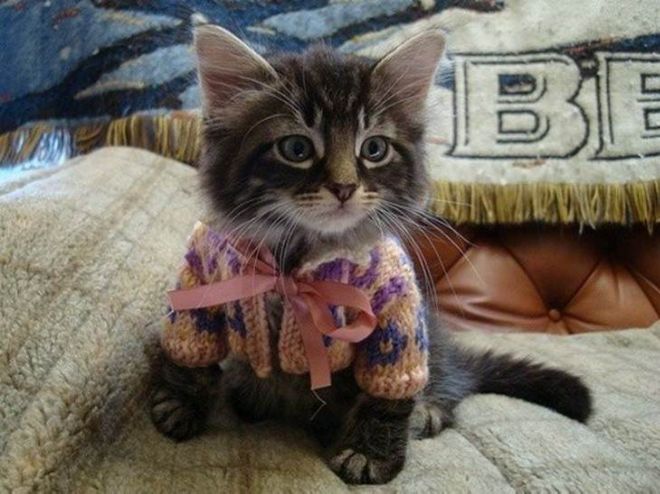 A little charmer.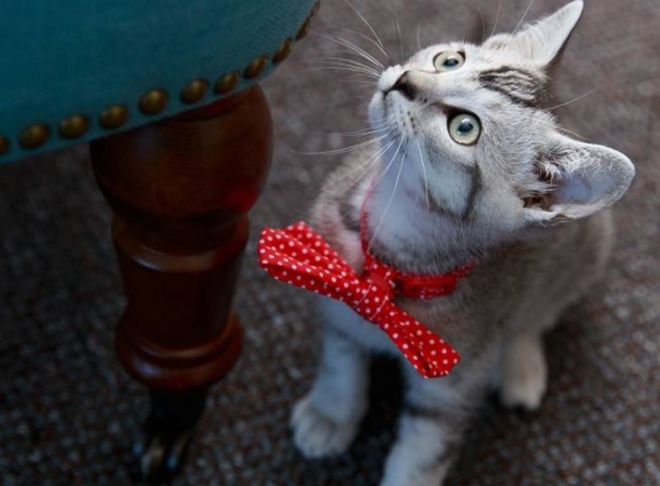 Bluetiful!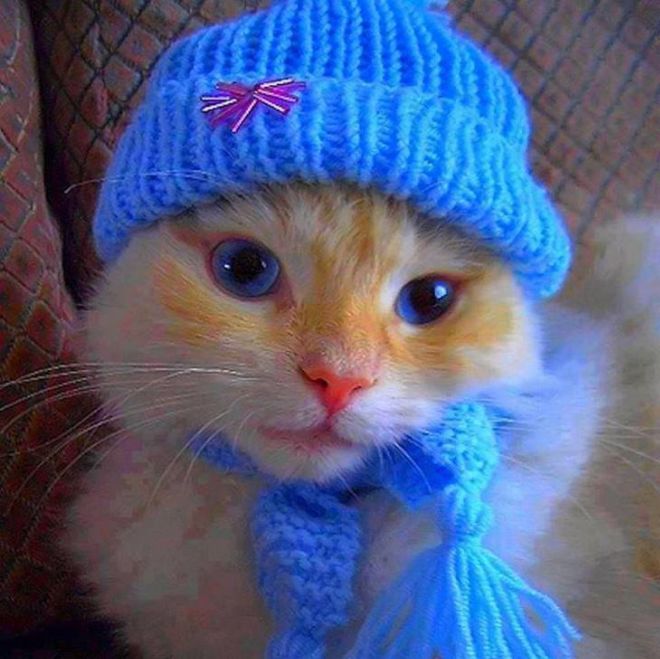 Admiral-able effort!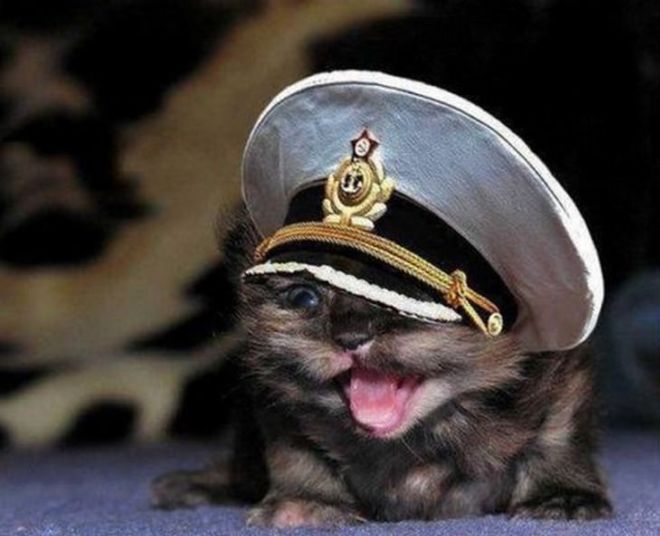 Caught with its trousers down.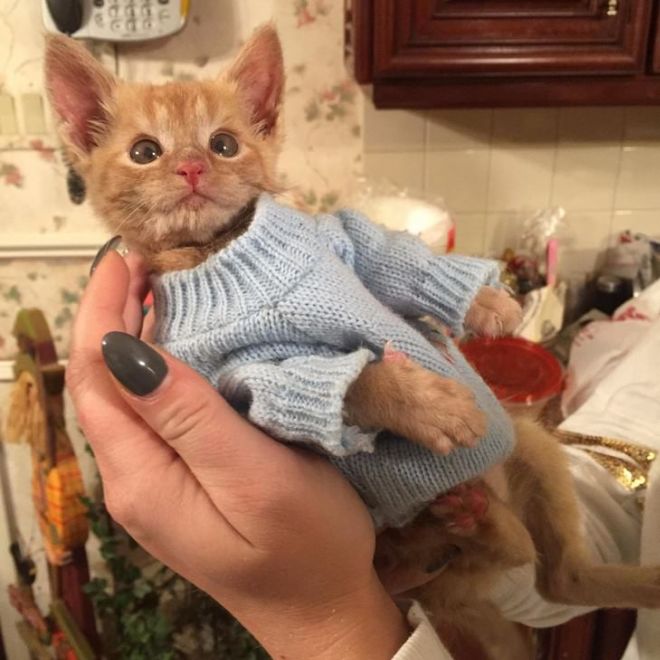 The little un's always get cheeky at bed time.