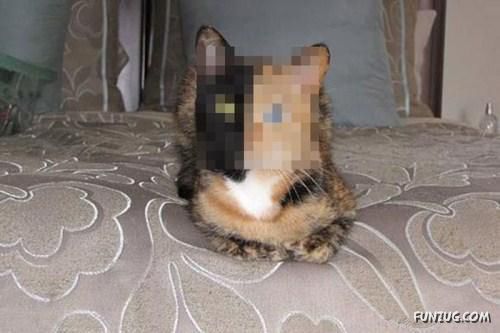 This is Venus, an adorable kitten with more than a passing resemblance to a certain two-faced Batman villain. Venus? furry face, as you can see, is distinctively split into two halves: the left is covered in black fur and features a yellow eye, while the right is covered in ginger fur and features a blue eye. Widely thought to be a chimera (google it), she looks like two completely different cats spliced into one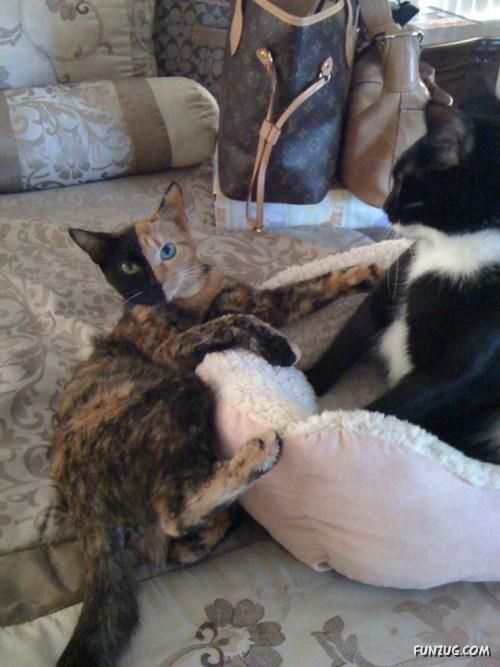 ?She?s as sweet as can be?. gentle, loving, and has this little tiny kitten like ?meow? even though she is 3 now,? says her currently nameless owner. ?She acts like a big baby in the way that she loves to be babied. She doesn?t bother any furniture with her claws and uses a scratching post. She does not have one single bad habit. She?s perfect!?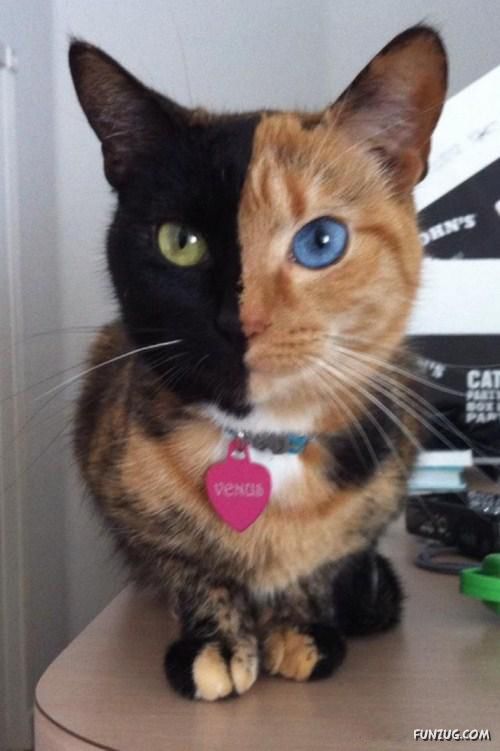 Venus was adopted from a North Carolina dairy farm in 2009. Images of her curious appearance, taken by ?mommy,? have just recently gone viral. She has her own official Facebook page, which has now garnered over 5,000 likes, and has been named the ?coolest cat ever? over on Reddit, understandably so.