Ape close and personal: Stunning images which capture primates at their most unguarded
Staring into the camera, they appear to be baring their soul.
These intimate portraits of apes at Frankfurt Zoo reveal a side of the animals rarely seen.
German photographer Volker Gutgesell has spent the past four years visiting the zoo's primate enclosure to capture the candid images.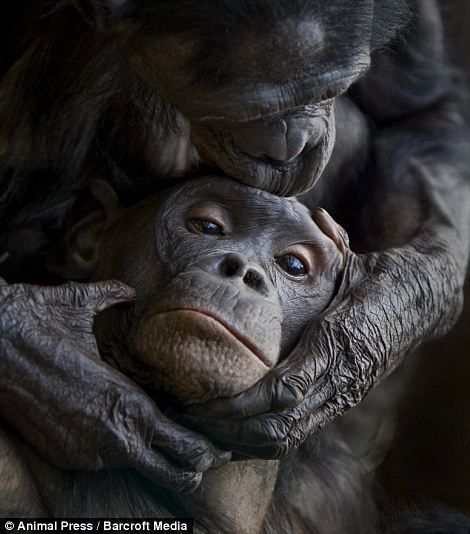 Transfixed by the lens: Pangi, left, is a two-year-old bonobo who was born in Frankfurt Zoo. Right, other members of her family preen each other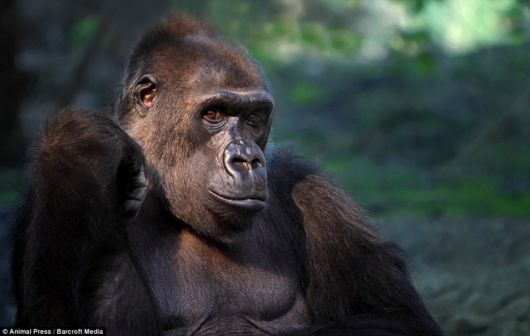 Intimate portrait: Gorilla Rebecca, 27, has had eight babies and is also helping look after her sister Quemba to bring up her children
The 58-year-old says the years spent studying the bonobos, orangutans and gorillas has allowed him to pick up on their body language and take the perfect shot in a way few other photographers have managed.
Gutgesell started taking the images to help him cope with severe back pain caused by a slipped disc. He used to travel the world as a media manager until the injury in 2004.
Then in 2007 he developed tinnitus as a result of his injury, causing a constant ringing in his ears. But despite his condition, he has found a way of communicating through his pictures.
He said: 'I stand for many hours watching both the apes and the families that visit them.'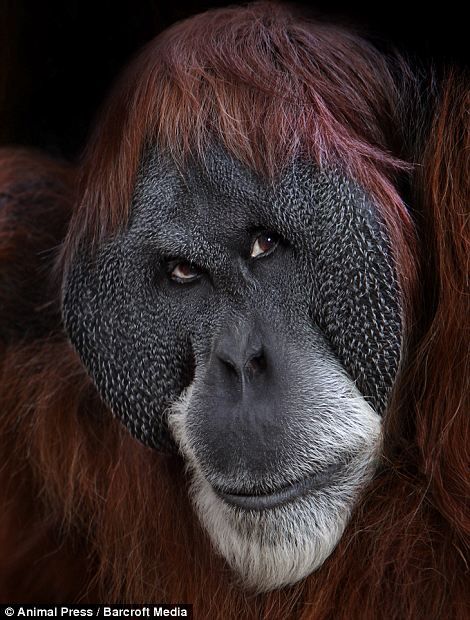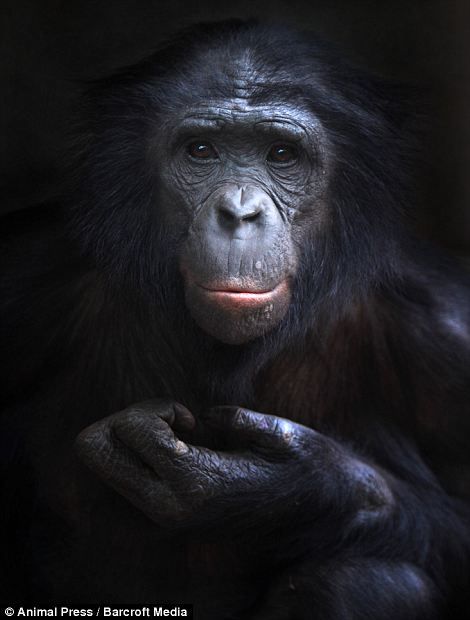 Eye contact: Galdikas, left, is one of four orang-utans at the zoo, and bonobo Heri, right, is also ten years old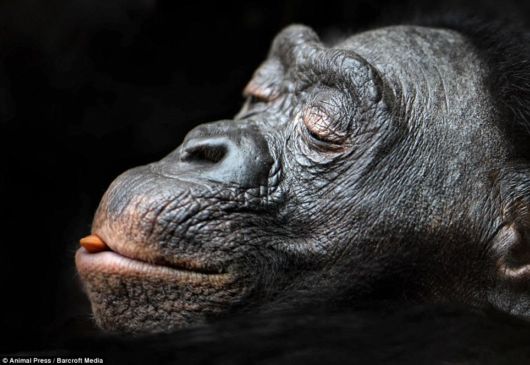 Total control: A bonobo balances a nut in her lips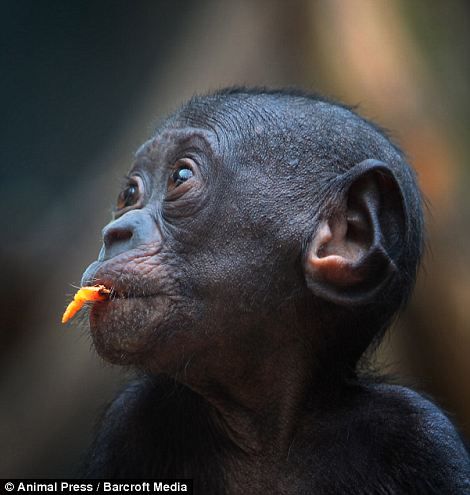 Peak of his powers and recent arrival: A male gorilla and a young bonobo at the zoo