Sharks Up Close: 'shark shepherd' Jim Abernethy photographs the fearsome predators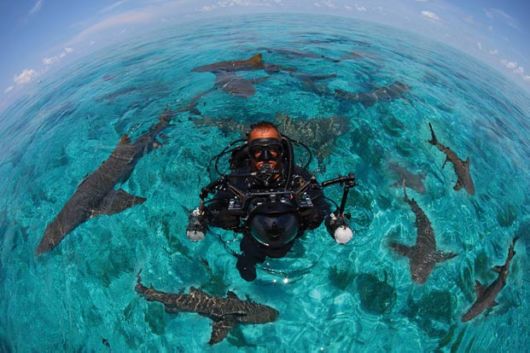 Jim Abernethy, 52, from Florida, has spent 35 years living with the largest and most feared sharks on Earth. Some even follow him around like dogs. Jim has used his relationship with sharks to take close up pictures of the predatory fish in their natural habitats in the Bahamas, Mexico and South Africa and has released a book of his photographs – Sharks Up Close.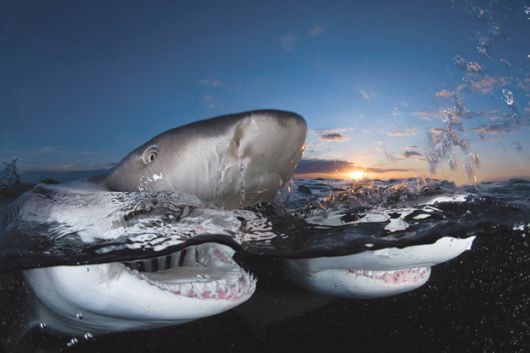 Jim has spent on average 320 days a year living with sharks. Pictured above are lemon sharks at the surface near Tiger Beach off the coast of the Bahamas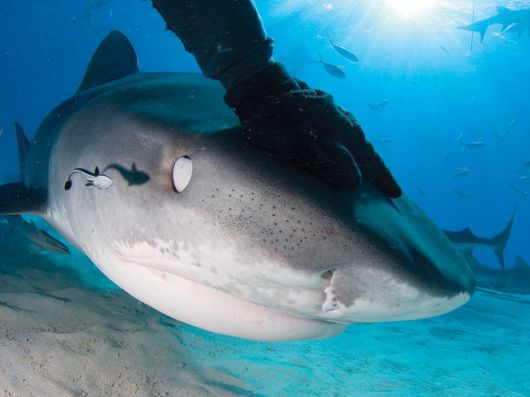 "I spend 11 months a year on board ship and I spend one month a year in nature," explained Jim. "I don't have a life… no kids or wife or anything. For the last 20 plus years my life has been about shooting both video and stills of sharks"
Each day Jim jumps from his boat and swims with the sharks for five or six hours, taking photographs and guiding his clients. "The creatures I like to be with most are sharks. They're the lions of the sea"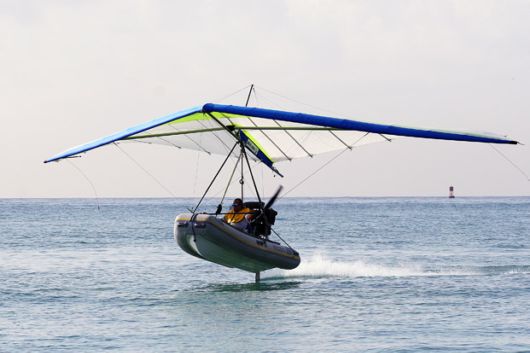 He even has a flying boat, called the Oversear, which is a modified microlight aircraft with a boat instead of wheels. Jim uses the Oversear to take off from the surface of the ocean to take aerial pictures of the underwater beasts.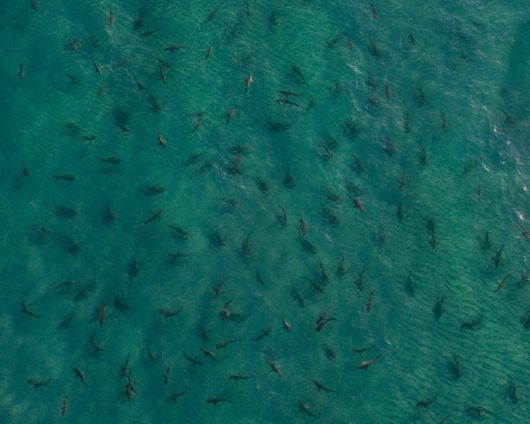 A photograph taken from the flying boat of a school of spinner sharks taken off the coast of Palm Beach, Florida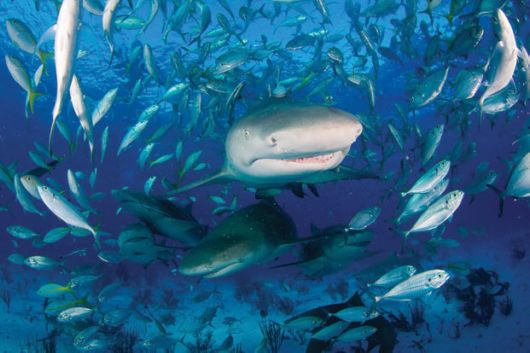 Jim makes his living by chartering his boat for the world's best professional wildlife photographers and television crews. They all hope to catch a glimpse of the ocean's mightiest predatory fish thanks to Jim's intimate relationship with individual sharks that allow them to recognise him on sight
One friendly 15-feet long tiger shark called Emma greets Jim by swimming straight to him for a pat on the head and a tummy tickle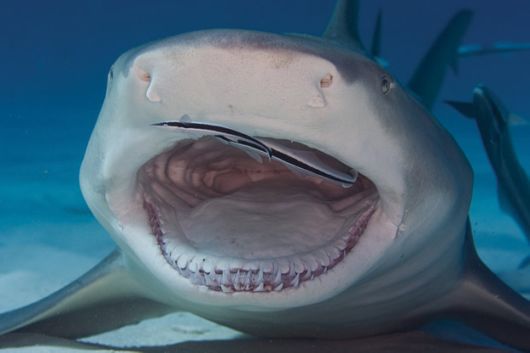 Carnivorous lemon sharks flock around Jim's legs in such close quarters that most people would be terrified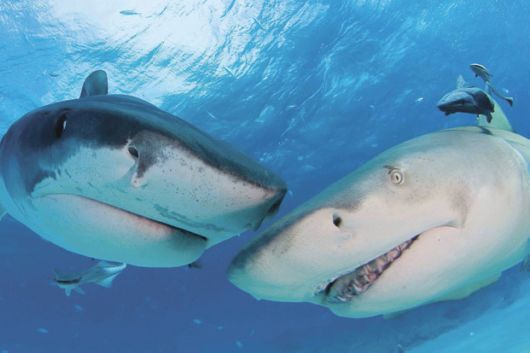 A tiger shark and lemon shark off Tiger Beach, Bahamas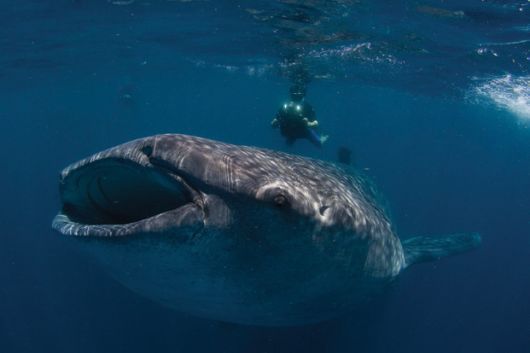 The closest Jim has ever come to a shark was when he was actually inside one. He was sucked into the mouth of a whale shark while photographing it, with only his hand and foot braced on the lips of the shark's eight-foot wide mouth stopping him from being swallowed whole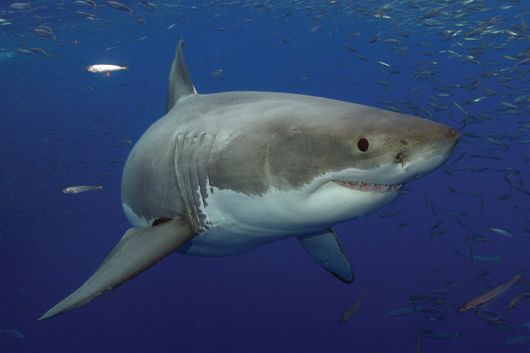 Jim started swimming with sharks at the age of nine when growing up in tranquil Singer island, off the coast of Florida. By 12 he became a spear fisherman and regularly dived underwater where he competed with sharks for food.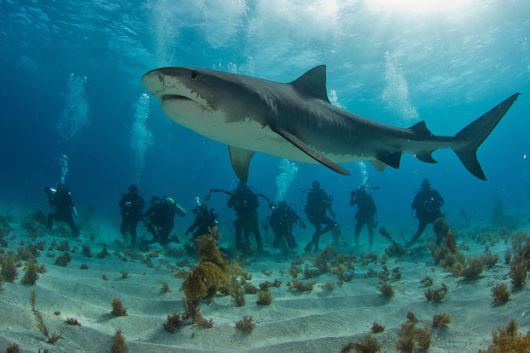 "I always feared sharks but after I realised that if you treat them with respect they will respond positively, so I decided to change my attitude," said Jim. "I took up my camera and started recording their behaviour. I never picked up a spear again"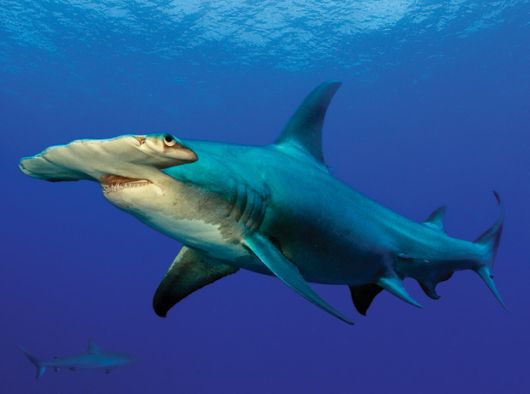 "On average only four people a year are reported to die from shark attacks world wide. That's compared to 50 or 60 people dying from dog attacks each year in the US alone"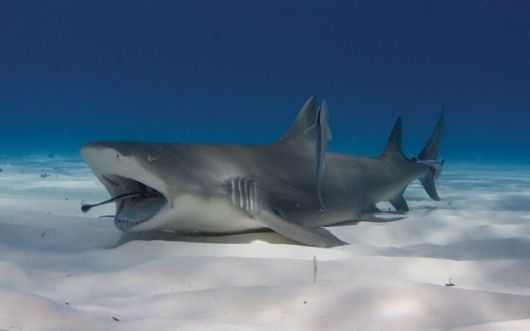 Jim decided to write his book to educate children on the important contribution sharks make to the ecosystem of the world's oceans. As top predators they regulate the abundance of other marine animals and help maintain the delicate balance essential to healthy oceans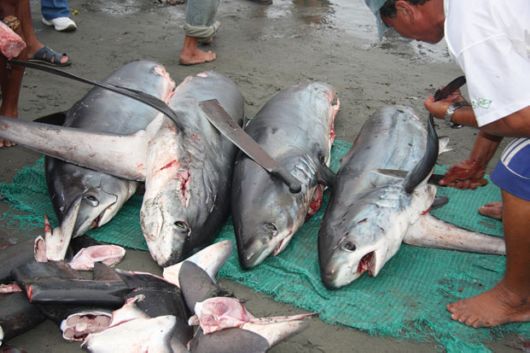 Jim made the decision to rewrite his book after Chinese ships gained fishing rights in the Caribbean Sea. The fishing boats patrol the waters in the hunt for large sharks. When they catch a shark they cut its fin off, which is made into shark fin soup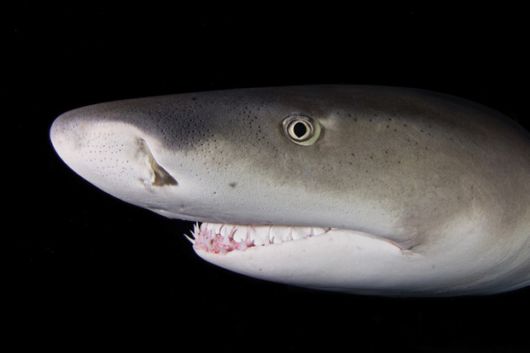 In 2010 the shark fin industry processed 1170 tonnes of raw and processed shark fins worth £45 million. "When I hear of a shark boat in Emma's territory my heart goes into my throat," said Jim. "I'll jump in the water and keep her close to my boat with lots of attention and plenty of fishy treats"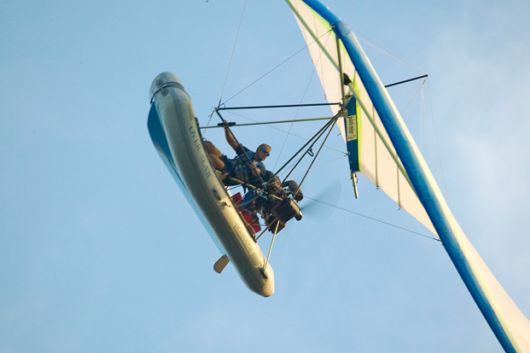 Jim's book shows the belief that consuming sharks fins increases sexual desire is mistaken. Scientists have shown that sharks build up mercury in their system, which contributes to sexual disfunction in humans that eat their body parts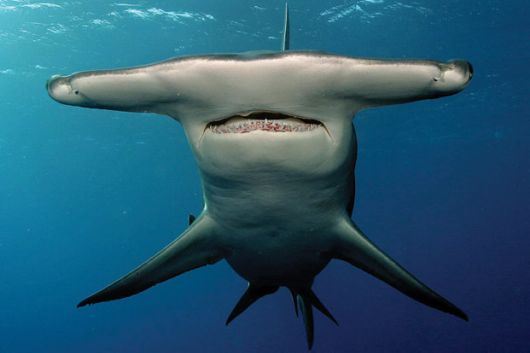 Sharks Up Close is available on hardback for £15.75 from Amazon