Normally, if you're a healthy, red-blooded cheetah, a nice juicy impala is the runs really fast and goes ?boing!'part of this good-for-you breakfast. But what if you're not very hungry at the moment? Then he's your new playmate!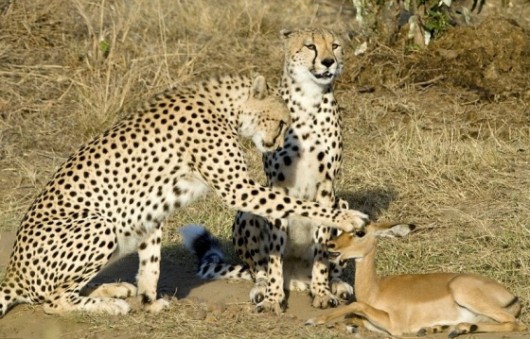 That's what photographer Michel Denis-Huot discovered in these amazing shots for the Daily Mail. Already tired from hunting, the cheetahs patted and nuzzled the impala for about 15 minutes…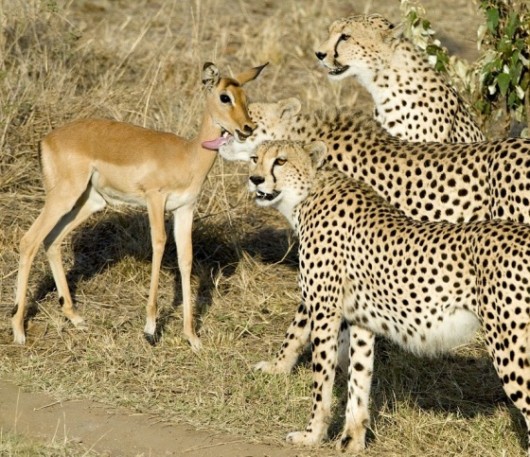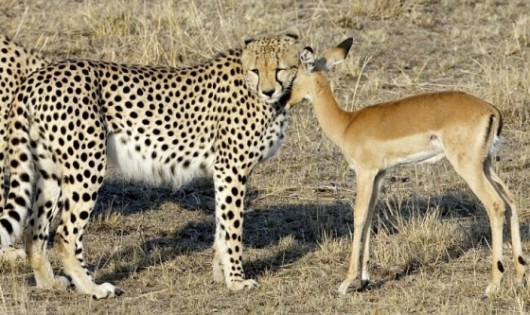 … and, even more amazingly, the impala nuzzled back …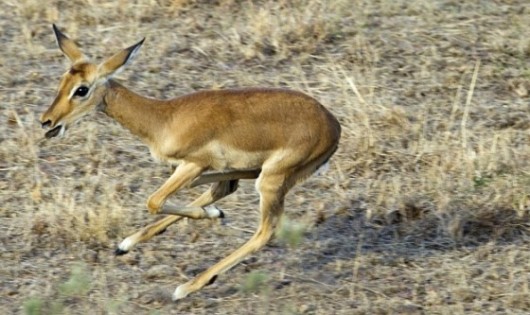 … before remembering that it was food and scampering away.