Monarch Butterflies, Mexico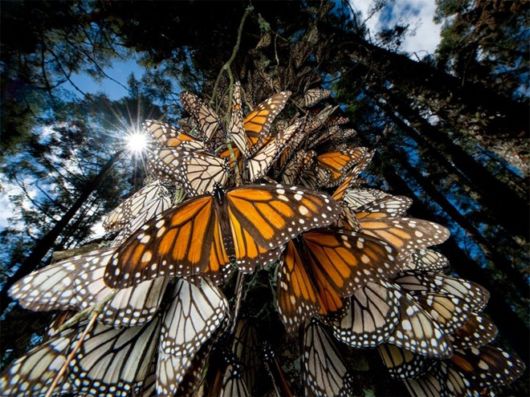 Millions of monarch butterflies travel to ancestral winter roosts in Mexico?s shrinking mountain fir forests. Photograph by Joel Sartore, National Geographic photographer.
Zebras, Botswana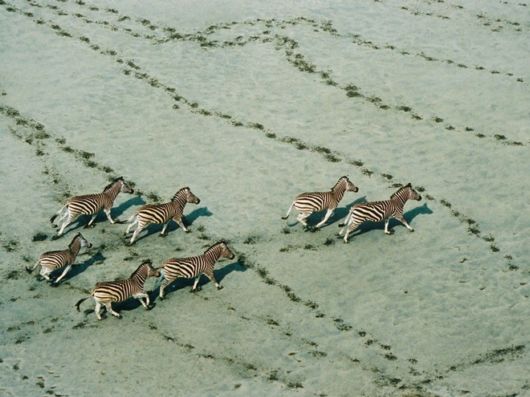 In Botswana, one of the largest zebra migrations on the continent takes place each year, as some 25,000 zebra follow the rains and cross from the Okavango Delta. Photograph by Robert B. Haas, National Geographic photographer.
White Pelicans, Mississippi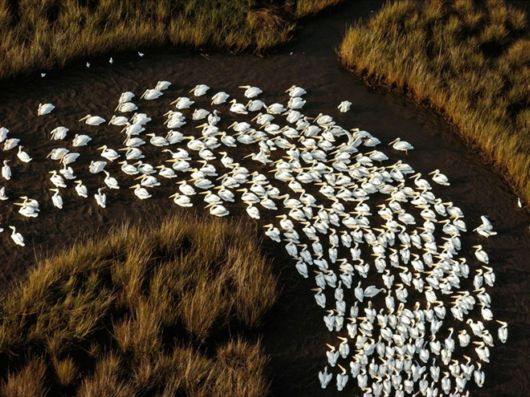 White pelicans are among the largest Mississippi Flyway migrants. They use a unique fishing technique, cooperatively herding fish into small areas on the surface where the pickings are easy. Photograph by Annie Griffiths, National Geographic photographer.
Pacific Salmon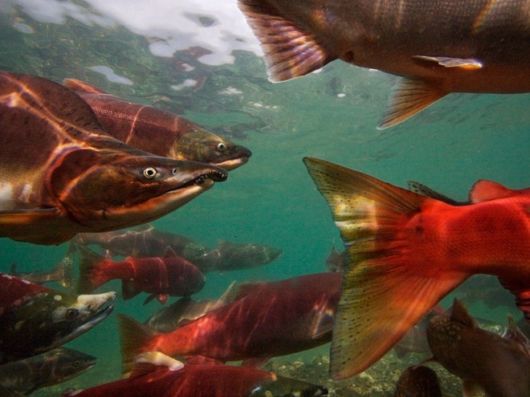 Six Pacific salmon species migrate back to Russia?s remote Kamchatka Peninsula to spawn, their shapes and colors changing dramatically as they move into fresh water. Photographed by Randy Olson
Pronghorn, Wyoming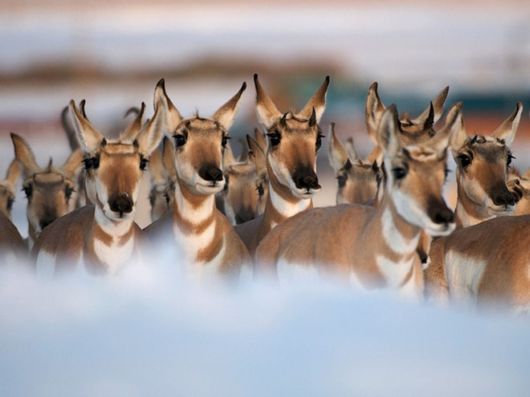 Wyoming?s Grand Teton National Park. Photographed by Joe Riis
Snow Geese, New Mexico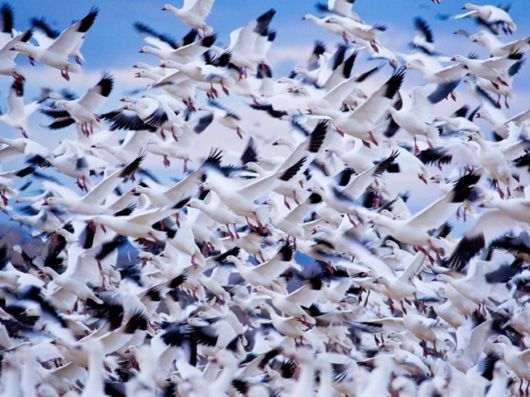 Snow geese in New Mexico?s Bosque del Apache National Wildlife Refuge flock along the Rio Grande. Photographed by Ralph Lee Hopkins
Jellyfish, Palau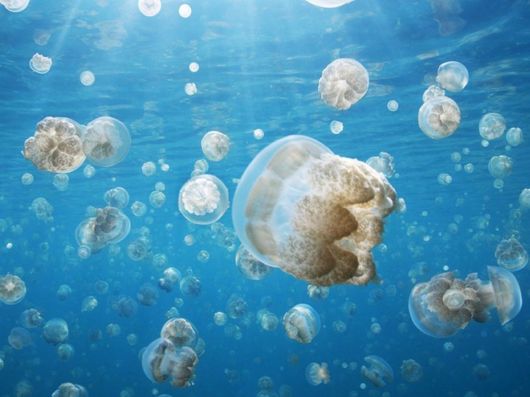 Each day five million jellyfish glide across the surface of Palau?s Jellyfish Lake to follow the sun.
Flamingos, Yucatán Peninsula

A shifting flock of flamingos assumes a whimsical shape in the Gulf of Mexico. Photograph by Robert B. Haas
Samburu Elephants, Kenya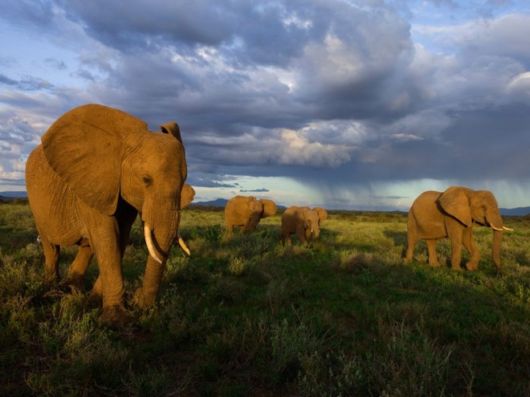 An elephant group is on the move in Samburu National Park in Kenya. Photographed by Michael Nichols, National Geographic photographer.
Mexican Free-Tailed Bats, Texas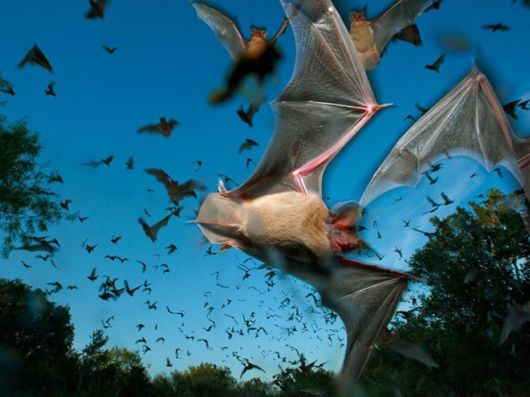 Mexican free-tailed bats spiral out of Eckert James River Bat Cave Preserve in Texas at dusk. Every spring millions of free-tails return to this cave. Photographed by Joel Sartore, National Geographic photographer.
Great White Shark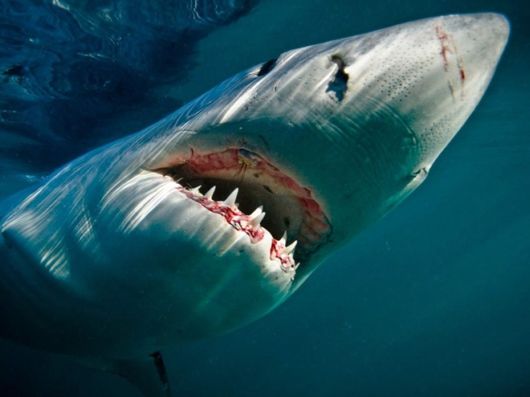 Great white sharks photographed by David Caravias.
Rock hopper Penguins, Argentina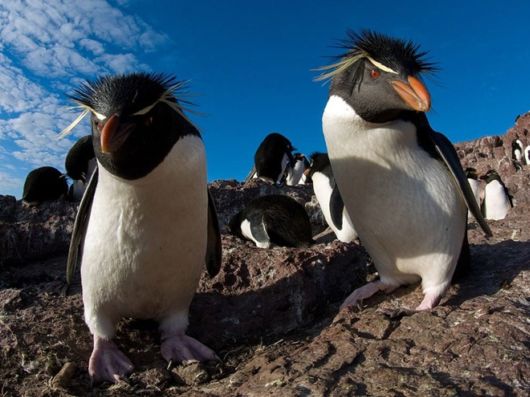 Rock hopper penguins such as these on Argentina?s Peninsula Valdes gather in large colonies to breed following months at sea. Photographed by Tomas Kotouc.
Bison, Kansas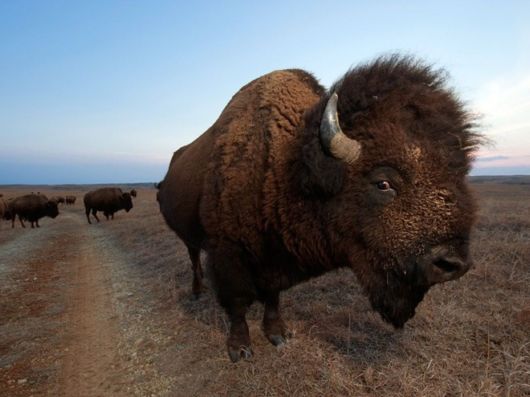 Tens of millions of bison once rumbled across the Great Plains on a quest for grazing. By the late 1800s nearly all had been slaughtered. Today most of the half million remaining bison are in captivity. Photographed by Joel Sartore, National Geographic photographer.
Flamingos, Kenya

A flamingo is captured in flight at Lake Nakura National Park in Kenya photographed by Gina Pflegervu.
Cheetah, Botswana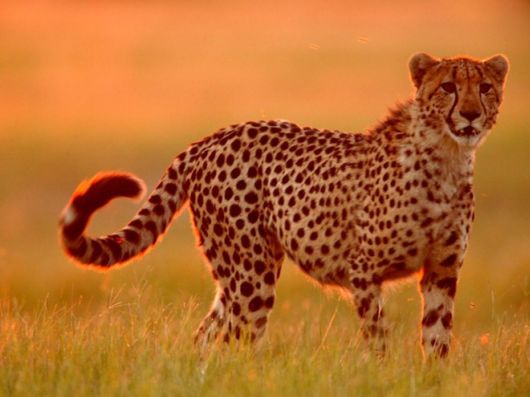 The big cat Photographed by Beverly Joubert, National Geographic photographer.
Turtles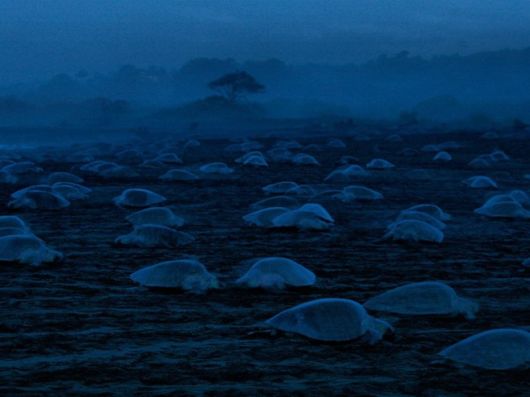 Turtle hatchlings make their way across a beach at night. Photographed by Jose Manzanilla.
Blue-Footed Booby, Galápagos Islands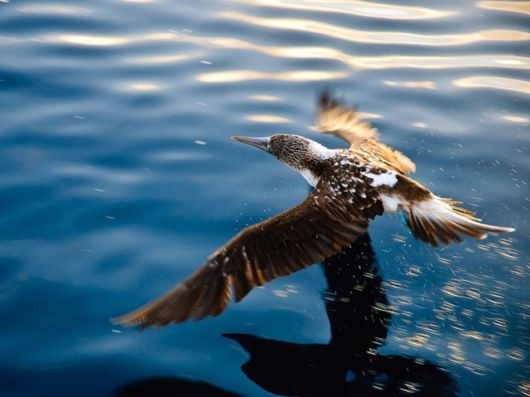 A blue-footed booby flies over the water near the Galápagos Islands. Photographed by Wei Li Hur.
Brown Bear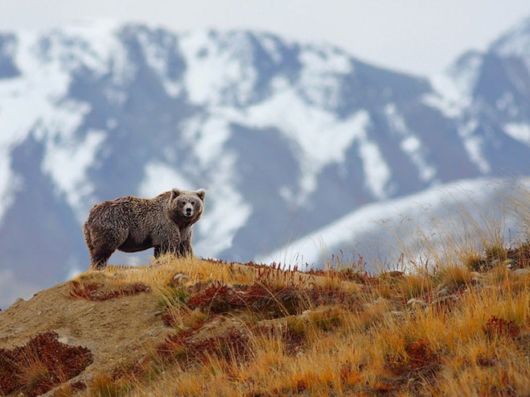 The most widely distributed brown bear in the world. Photographed by Zahoor Salmi.
Anemones and Soft Corals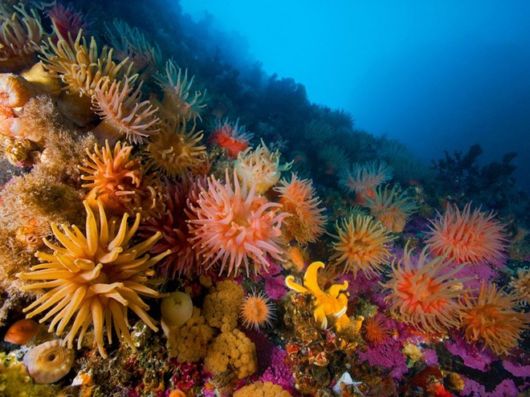 Vibrant anemones and soft corals are part of the ecosystem in Svalbard, Norway?s Arctic archipelago.
Praying Mantis, Virginia

A praying mantis spreads its wings. Photographed by Medford Taylor, National Geographic photographer.