Yep you read that title right, meet Jonathan the Tortoise. He might not be as quick as he used to be, but he is still going strong at the ripe old age of 182. Even more crazy is that some tortoises can live up to 250 years old!.
Apparently though Jonathan doesn?t have it all that easy at his age, he is pretty much blind from cataracts and has no sense of smell ? luckily though his hearing is pretty good. At 182 years of age, Jonathan might just be the oldest living land creature in the world.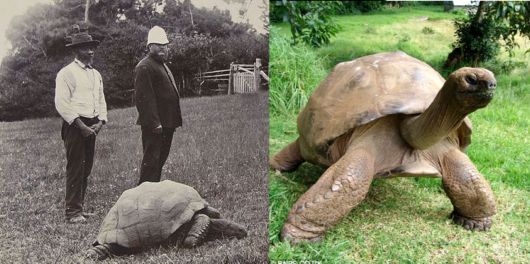 Here is Jonathan pictured in 1902 on the left, and how he looks today in 2014. Still looking good, he hasn?t aged one bit.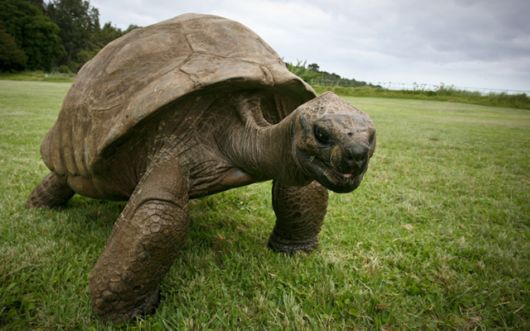 Jonathan?s life has spanned eight British monarchs from George IV to Elizabeth II, and 51 prime ministers