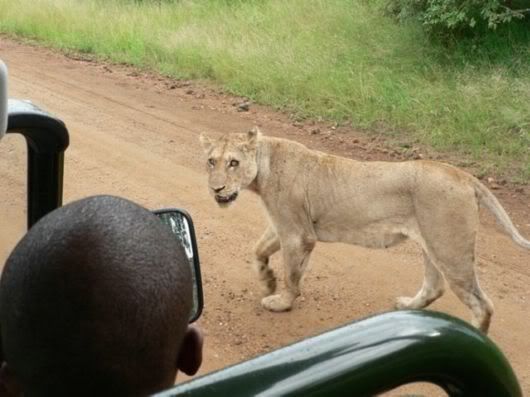 Kruger National Park is the largest game reserve in South Africa. It covers 18,989 square km (7,332 sq mi) and extends 350 km (217 mi) from north to south and 60 km (37 mi) from east to west.
To the west and south of the Kruger National Park are the two South African provinces of Limpopo and Mpumalanga. In the north is Zimbabwe, and to the east is Mozambique. It is now part of the Great Limpopo Transfrontier Park, a peace park that links Kruger National Park with the Gonarezhou National Park in Zimbabwe, and with the Limpopo National Park in Mozambique.
The park is part of the Kruger to Canyons Biosphere, an area designated by the United Nations Education and Scientific Organisation (UNESCO) as an International Man and Biosphere Reserve (the "Biosphere").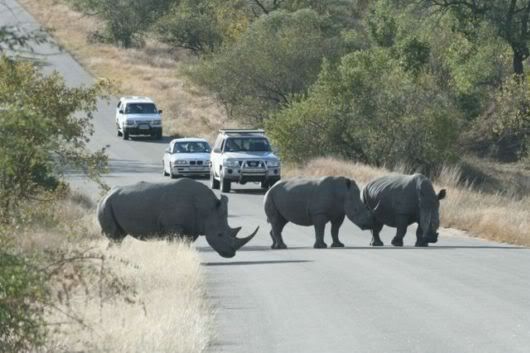 See what guests can you see right on the street. These photos are really worth watching.