Another resident of Kruger National Park slowing down traffic for a while.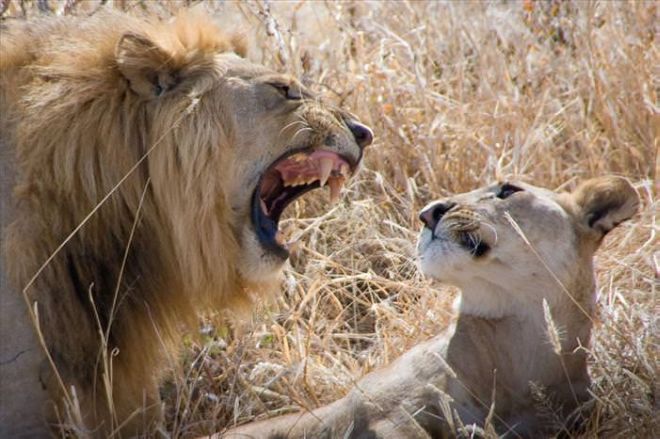 A lion love story or a couple having a fight? A lion pair at Tarangire National Park Safari.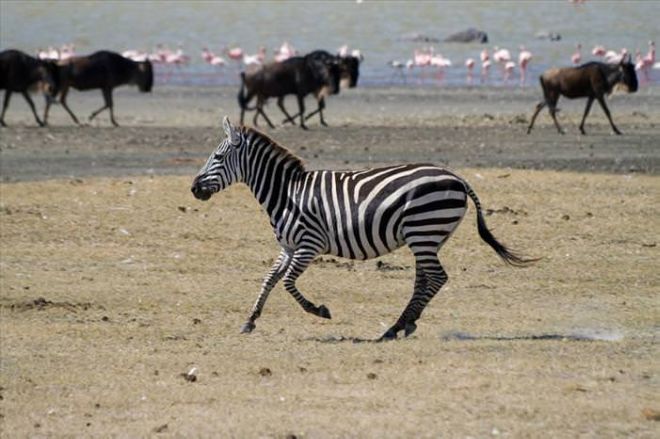 Zebra, Wildebeests and flamingos at Ngorongoro Conservation, near Tanzania. This area is a UNESCO World Heritage Site.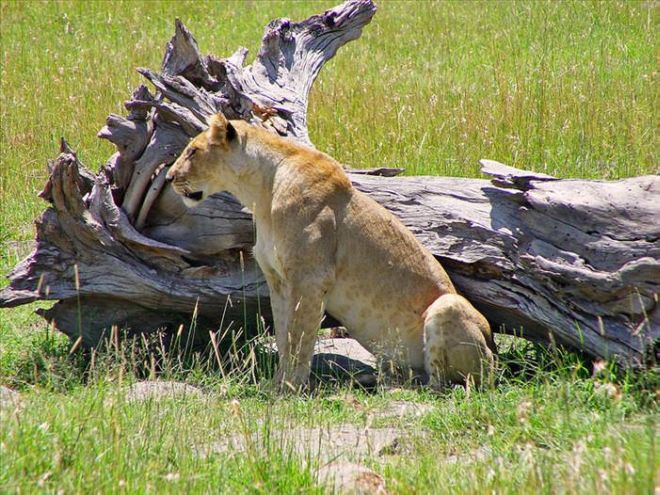 A lion next to a dead tree, Masai Mara National Reserve, Kenya.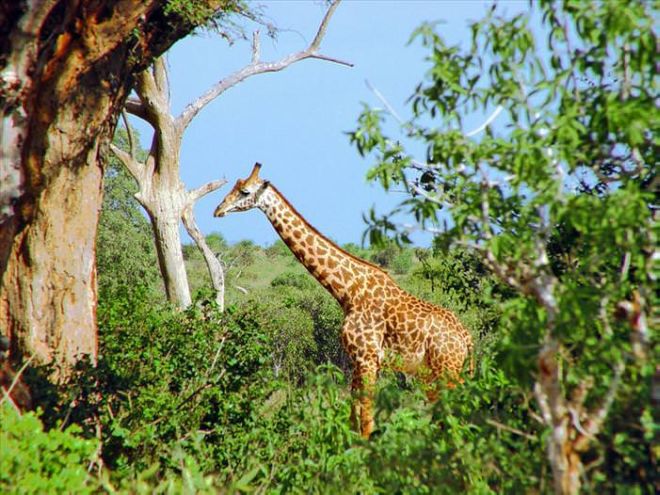 A giraffe feeling at home among the tall trees in one of the oldest and largest wildlife parks in Kenya – Tsavo East National Park.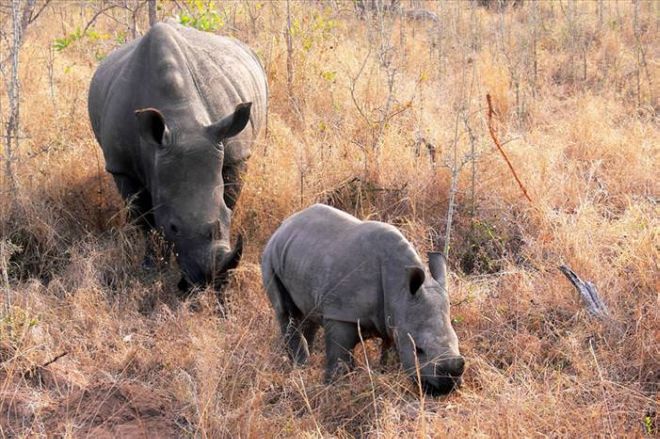 Mother and baby rhinos, Kruger National Park.