11. This goes beyond a healthy tilt.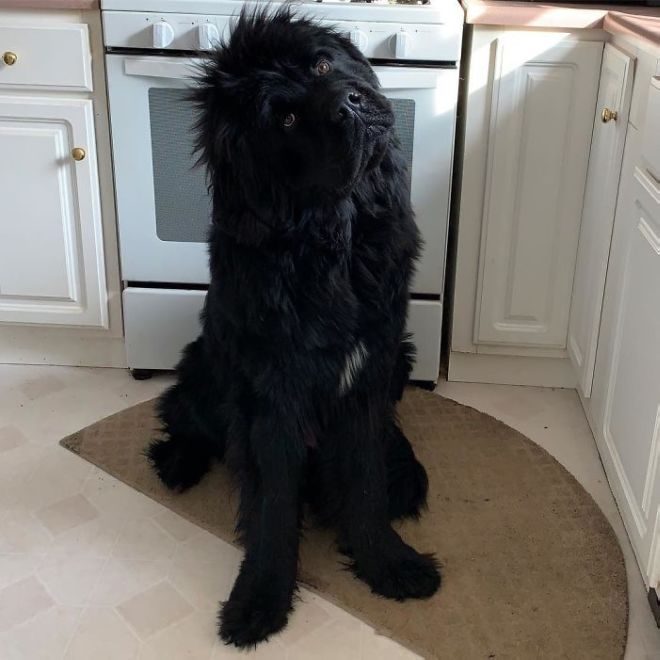 12. Is it a bear? No! It's just a giant dog!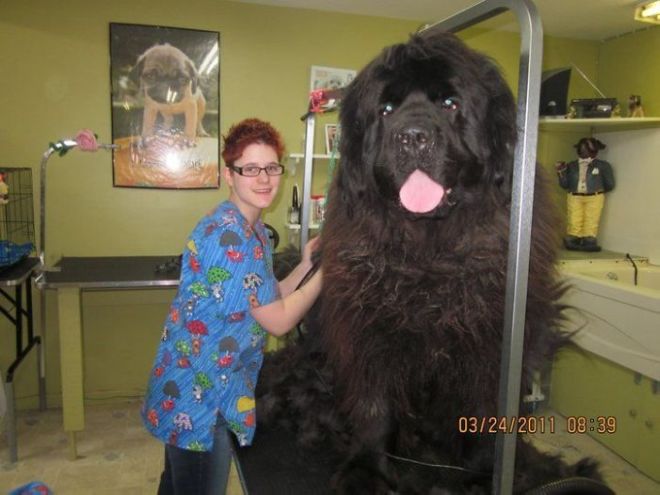 13. This dog needed a safety vest so people know he is not a bear!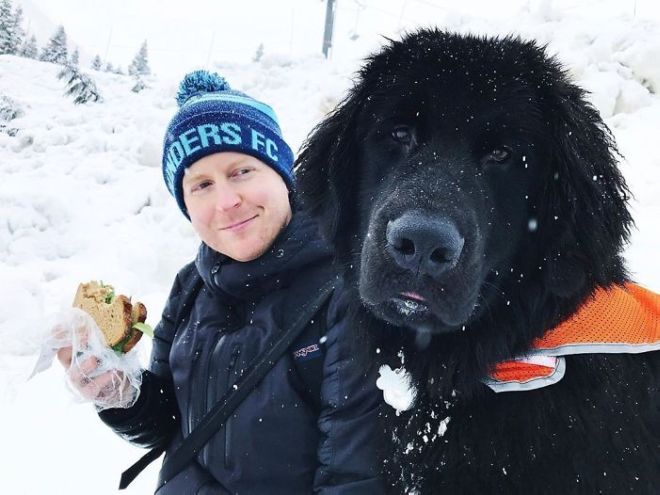 14. Waiting to go to the beach…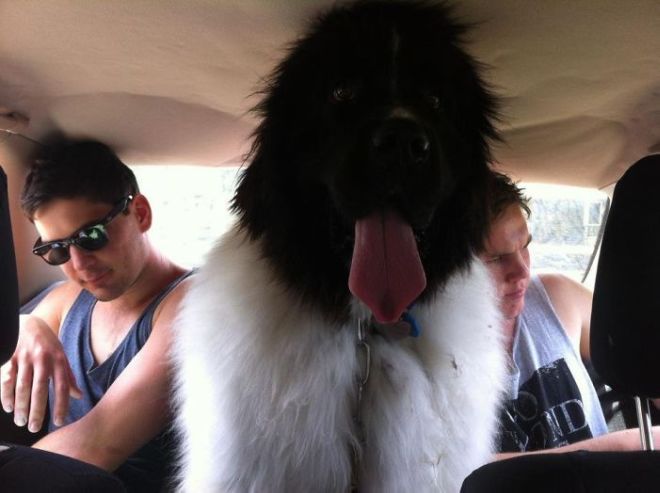 15. Check out this dog's new hairstyle after a shave.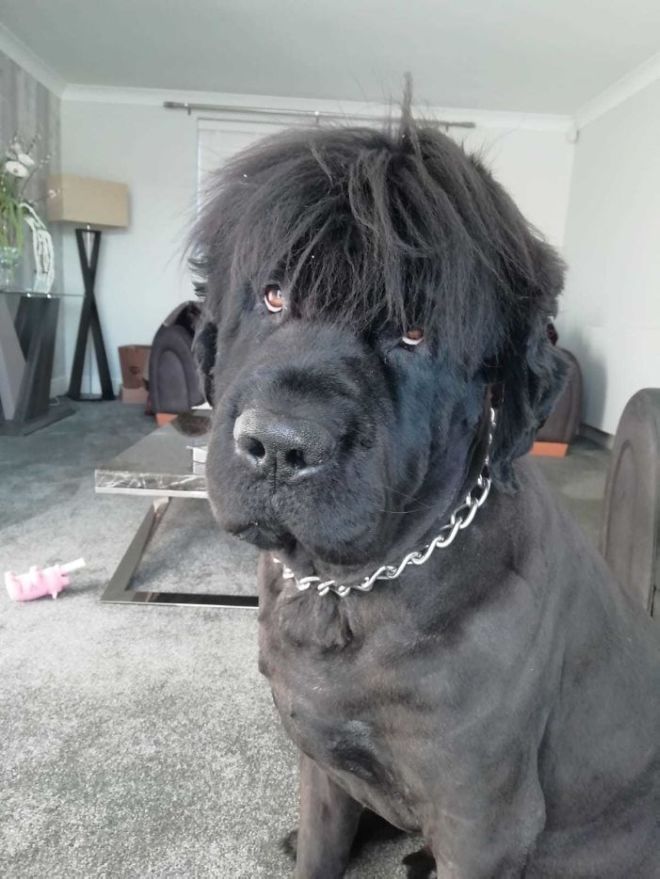 16. It's tongue out Tuesday.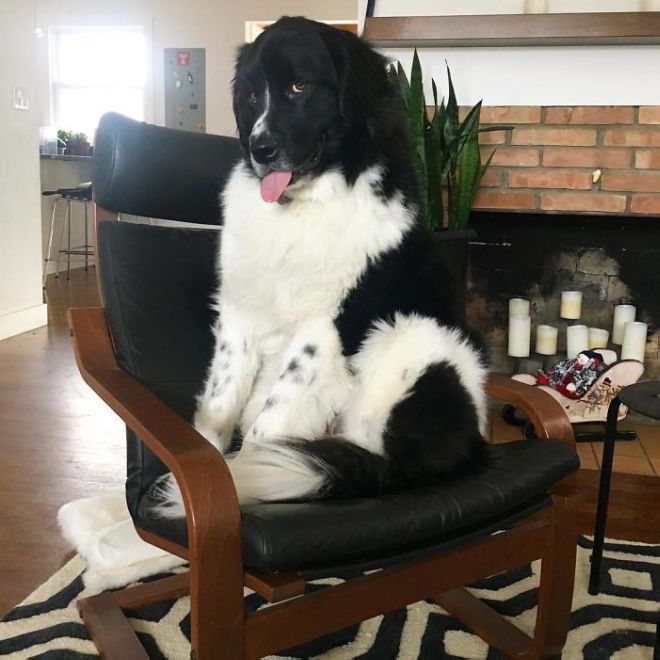 17. Trying to live that lap dog life! Dad may be smiling, but on the inside, he's saying, 'Please Help Me, My Ribs Are Getting Crushed!'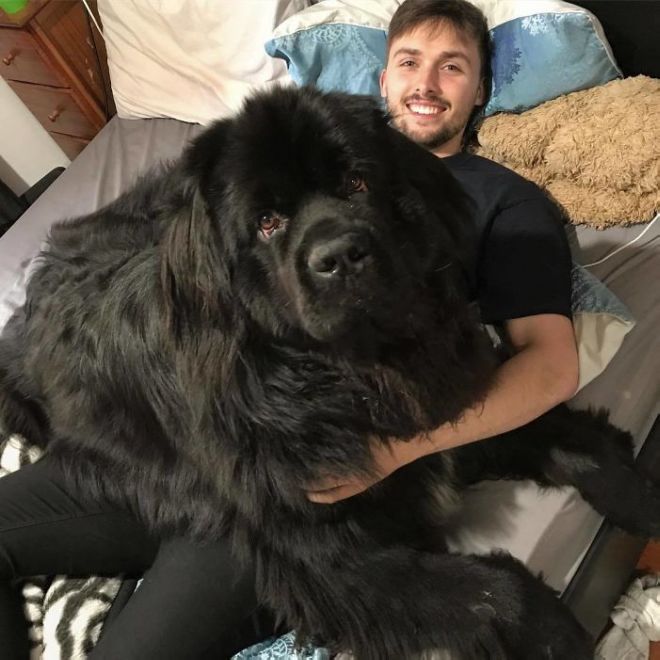 18. This guy likes to fall asleep with his head in the toilet.