This is Lake Nakuru, located in the middle of Kenya, is the location for one of the most extravagent (and pink) phenomenons in the world. The lake contains a huge amount of algae and crab, and those attract enormous crowds of Flamingos, so many that you can't even tell where the land or water is under them, and everything becomes… pink!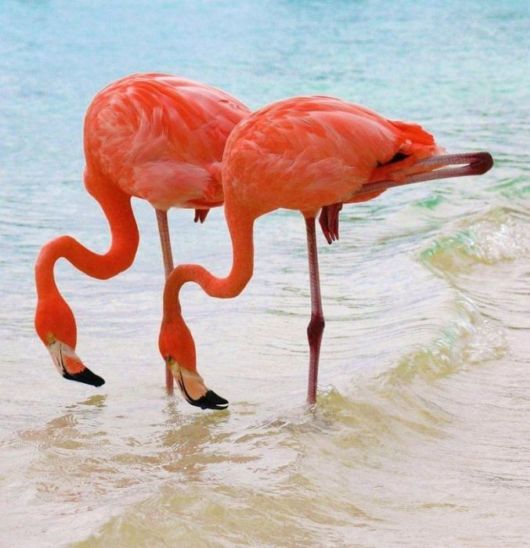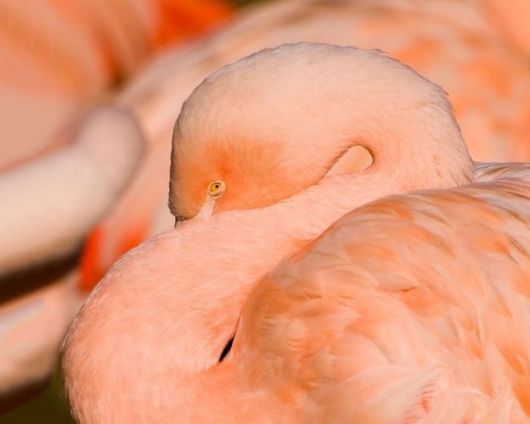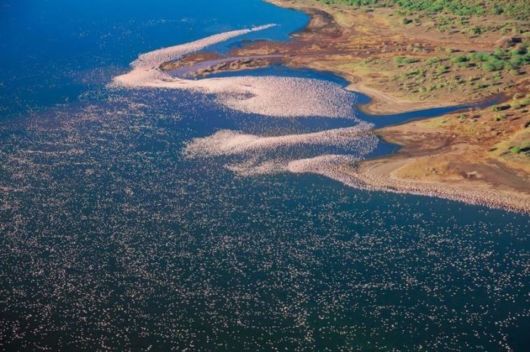 The lake is shallow and the number of visiting flamingos is dependant on the amount of food and water it currently contains.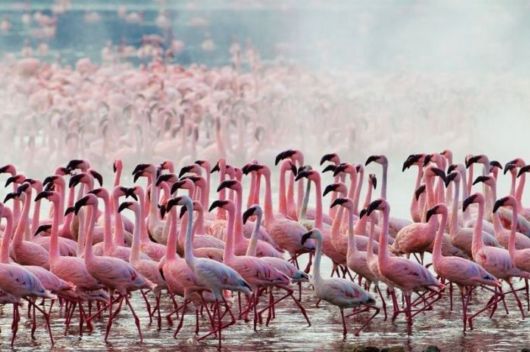 Not only flamingos come calling though, also other birds, baboons, warthogs and other big mammals. But for visitors, the massive amounts of pink flamingos are the main attractive.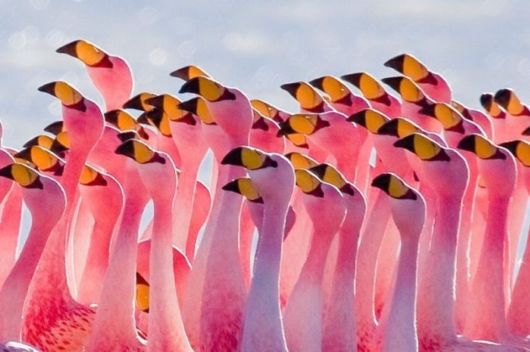 By the way, they get their pink coloring from a rich nutiriton of algae, which renew quickly and so satisfy the hunger of these flamingo, and stop them from wandering away.