The wild nature of Vietnam not only has rare animals and there are many beautiful animals that are very eye-catching. Among them are the wild chickens.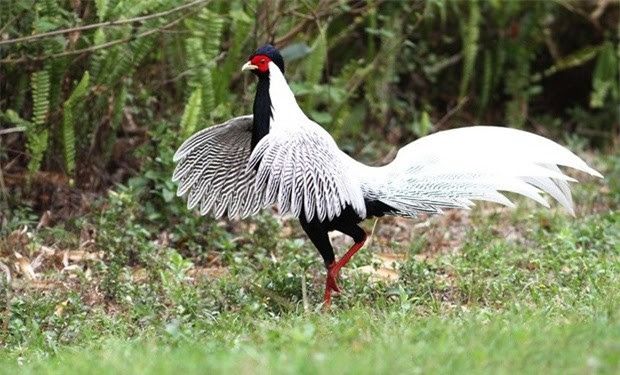 White pheasant, scientific name is Lophura nycthemera, this is really a heavyweight candidate for the title of Miss chicken forest in Vietnam. White pheasant is a large bird, about 125cm long, red-faced, red-legged, white with gray stripes. The male must take 2 years from the time of maturity to mature, with white, long tail.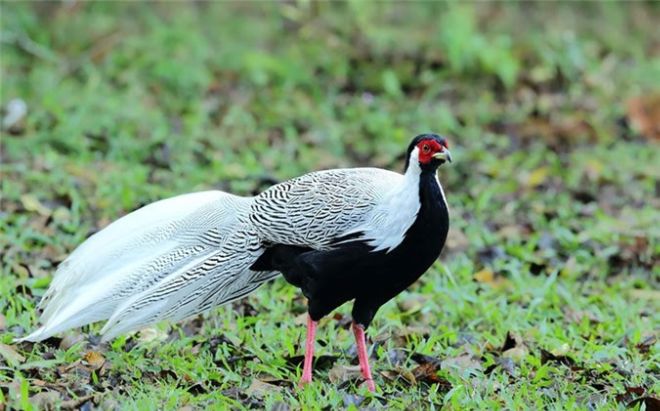 They live in evergreen forests in primary and secondary forms with elevations of 500m or more, but scientists also encounter white pheasants living at altitudes of 500 – 1,000m and on high mountain tops from 1,200 – 1,800m. They forage on the ground and sleep in the trees.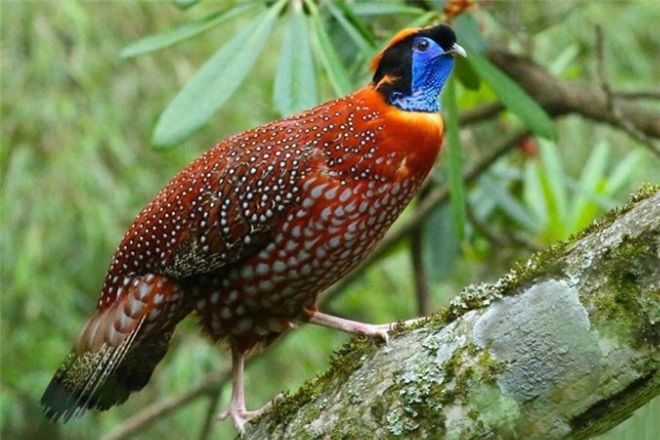 The purple pheasant, Tragopan temminckii, is a medium-sized pheasant with a body length of about 64cm, belonging to the genus Tragopan. The male purple pheasant belongs to the list of the most beautiful chickens in Vietnam due to its extremely attractive appearance. Adult males have beautiful colorful fur such as: red fire, reddish brown and dark brown. Most in the middle of the hair are large blue-gray streaks. The eyes are brown, the bill is black, the skin is around the blue eyes, the blue bib is reddish, the feet are pink.
Young males about a year old are similar to females but are slightly larger in size. The female has a black and white streak, which looks a bit coarser than a male but is still very beautiful. The skin around the eyes is slightly bluish. In Vietnam, people only discovered purple pheasant in Lao Cai, the area near Sapa, on a height of 2,000 – 3,000m. This species is endemic to Vietnam and has been included in the Vietnam Red Book.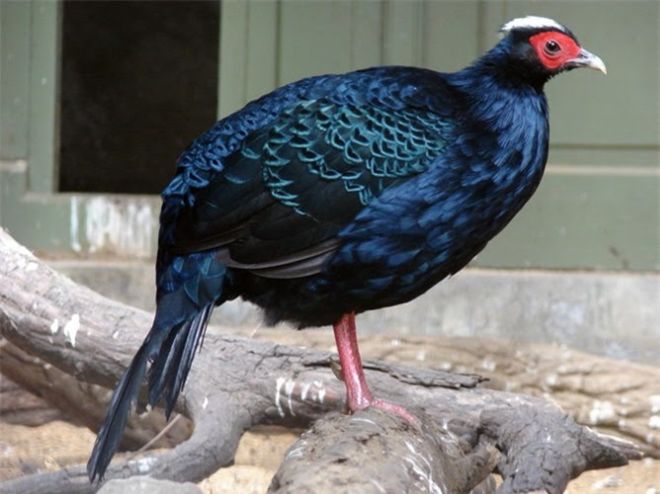 The Edwards's Pheasant, the scientific name is Lophura edwardsi, is a species of Pheasantian (Phasianidae), endemic to the tropical rainforest areas of Vietnam. This wild chicken possesses mysterious beauty with dark blue color. The hairline on the top of the head is white. Coat at back, wing, wing cover and tail is black with light blue steel. The tail feathers in the middle are pointed, shorter in the next pairs.. The face is purple, forming small water on the sides of the forehead. Orange eyes. Yellowish or horn-shaped green beak.Burgundy legs.