The secret life of harvest mice as never seen before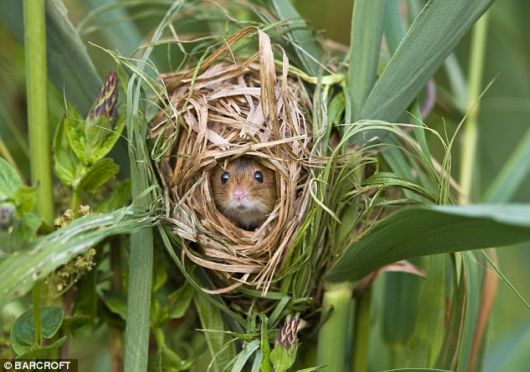 A stunning and rare insight into the secret tiny lives of adorable harvest mice is revealed in incredible pictures captured painstakingly over 12 months.
Photographers Jean-Louis Klein and Marie-Luce Hubert, both from the Alsace, France, spent the year snapping the furry subjects in a project that ended with their release into the wild.
Laying patiently in meadows and reed beds, the pair were able to capture the fascinating images.
One shows a mouse being suspended in the air on the tails of his fellow critters. Another curious mouse was spotted inspecting a camera while balanced precariously between two sheaves of wheat.