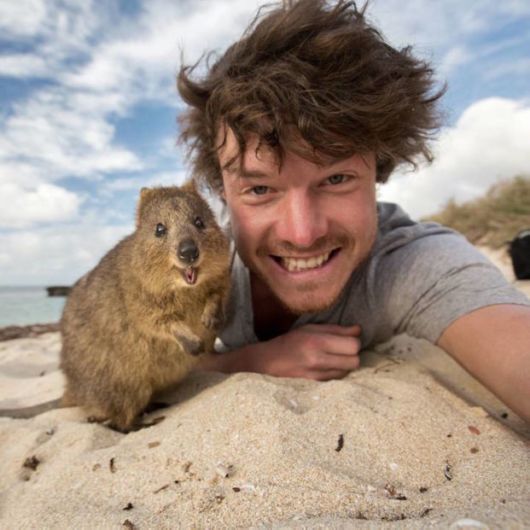 Just like the movie Dr. Dolittle, Allan Dixon is also a self-proclaimed "animal whisperer" who uses his unique ability to up close and personal with just about every animal he meets. A bold statement you might say? well Dixon has got the photos to prove it. Through his
Instagram
he's posted countless selfies of himself posing with just about every animal you can think of, from camels to the adorable Quokka.
So what's the secret to getting close enough to the animals to take selfies like this? luckily Dixon has some sound advice, ?You have to be still, lie down, gain their trust in their environment for a while. Most of the time they're more scared of you than you are of them,? he told website RT.
He goes on to say then when it comes to the camera you have to hold it in your hand before making your approach, that way the animal believes its already part of your body and will be less startled. Once the photo taking begins, make sure to keep snapping selfies until the last second. You can keep up with what animals Dixon snaps a selfie with next on Instagram, Twitter and Facebook.