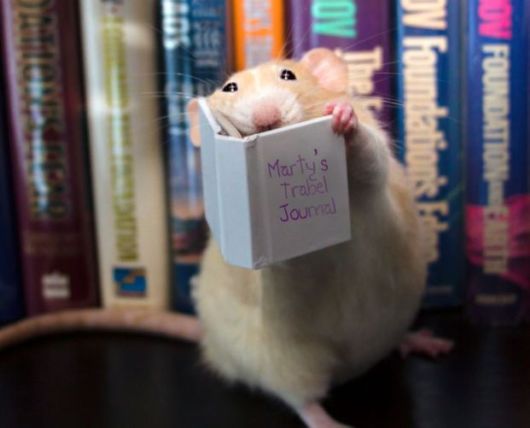 This is
Marty the Mouse
who isn?t actually a mouse, he is an adorable dumbo pet rat. Marty used to live in a small plastic box in a pet shop back in 2013 but was rescued by his owner. He now lives in a loving home where he is free to go on some truly epic adventures.
Like other rats Marty loves to snack on food but his owners note that the unhealthy snacks in these pictures is just for the photos and he normally eats healthy food ? although apparently he does sneak a bite now and then. Sadly Marty passed away due to natural causes earlier this year.
His owners are planning to continue posting new photos as they have so many of them. You should keep up with them via Facebook and Instagram. Hopefully next time you hear the word rat you will think of this cute little guy instead of running a mile.