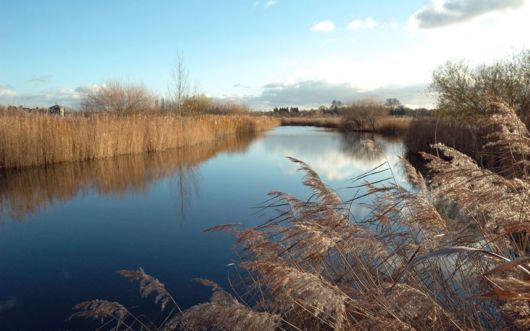 Barnes, Greater London
When the Oxford and Cambridge Boat Race passes through Barnes it is the urban landmarks that catch the eye. But this prosperous Thames-side enclave, with its elegant terraces and trendy restaurants, is also home to the London Wetland Centre. Attractions range from water scorpions and frogs to American wood ducks and Asian short-clawed otters.
?Barnes village retains a distinctly rural ambience,? says Sandra Carline of Savills. ?As well as the Wetland Centre, there are 120 acres of open terrain to be enjoyed on Barnes Common.?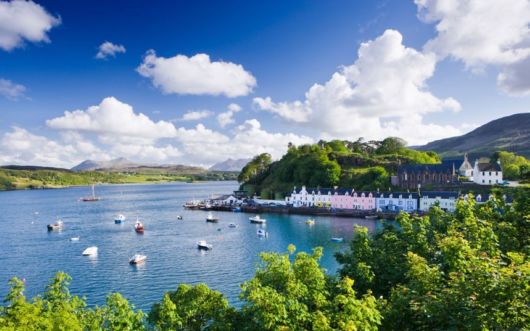 Skye, Inner Hebrides
Anyone with memories of Gavin Maxwell?s otter movie Ring of Bright Water will be sure to fall for the charms of Skye. It is still a haven for the popular species. The author lived in a converted lighthouse keeper?s cottage there until his death in 1968. A three-bedroom house in Portree, above, can be found for around £150,000.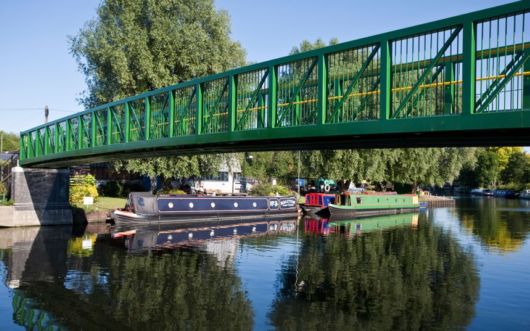 Lee Valley, London
You can reach it on the Tube, but it doesn?t feel like part of the capital at all. The 10,000-acre Lee Valley Regional Park was designed as the ?green lung? of London and spans stretches of Hertfordshire and Essex, too. It is a splendidly varied space, encompassing everything from sporting facilities to nature reserves. Water birds of every description dive and frolic. For twitchers, the highlight is that elusive species, the bittern.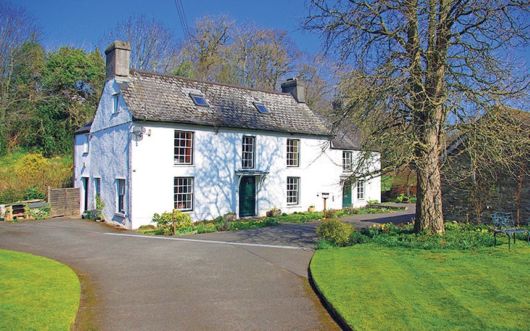 Brecon Beacons, Wales
Head north from the Brecon Beacons, one of Britain?s best-loved national parks, and you can hardly fail to see red kites circling overhead. This magnificent species was once close to extinction in Britain, but can be seen in mid-Wales at Gigrin Farm, Rhayader. The area is also good for sightings of the elusive lapwing. ?The Beacons really are extraordinary,? says Anthony Clay of Knight Frank?s Hereford office. ?Not much more than two hours from Paddington you can see buzzards competing for soaring space with paragliders.?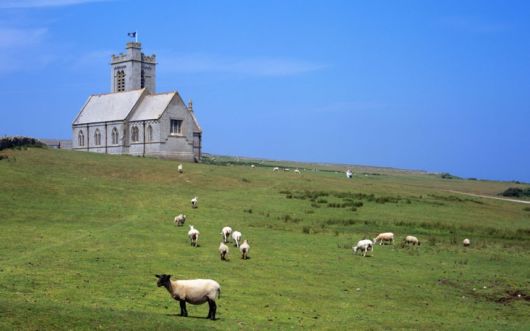 North Devon/Lundy Island
Imagine being able to make regular day trips to Lundy, 12 miles off the coast of north Devon. This shimmering jewel in the Bristol Channel, accessible by boat from Bideford and Ilfracombe, has become a place of pilgrimage for wildlife enthusiasts. It is probably best known for its puffins, but also plays host to grey seal, sika deer, razorbills, guillemots, black-legged kittiwakes and oystercatchers.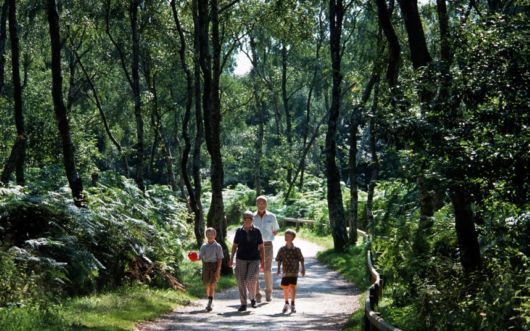 Nottingham
Nottingham conjures up images of verdant Sherwood Forest. It?s sadly reduced in size, but still a great place for a stroll, particularly in spring, when chaffinches flit between the birches. The Robin Hoods and Maid Marians of the 21st century can enjoy the Attenborough Nature Centre on the banks of the Trent. And they won?t need to rob the rich to pick out a home from a wide choice for under £100,000.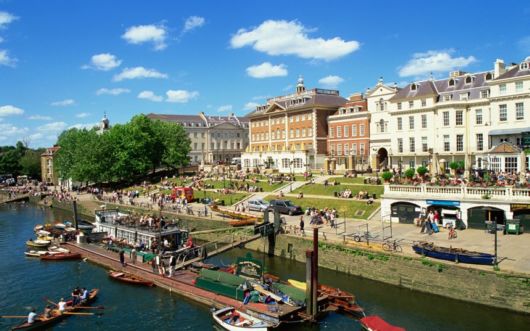 Richmond upon Thames
The red and fallow deer in Richmond Park have long been a magnet for animal lovers. More unexpected are the ring-necked parakeets. These are native to India, but have been a fixture in south-west London since the Fifties, when they reputedly escaped from the set of The African Queen at Pinewood Studios.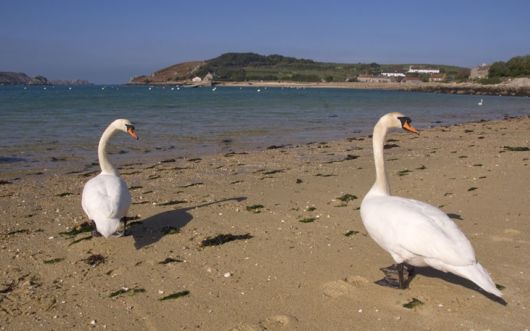 The Isles of Scilly
If you are a real birdwatching anorak, the sort who can identify a black redstart or a Greenland white-fronted goose from 200 metres, the Isles of Scilly are heavenly. They are visited by a bewildering number of migrant species each year. And the human comedy of the twitchers, racing to photograph the latest avian arrival, can be as entertaining as the birds themselves. The islands? mild climate is another bonus. ?I have just sold a property to a retired couple whose main interest was birdwatching,? says Tony Dingley of Islands Properties estate agents. ?Comparatively few properties come on the market, but you can find pretty cottages for around £300,000.?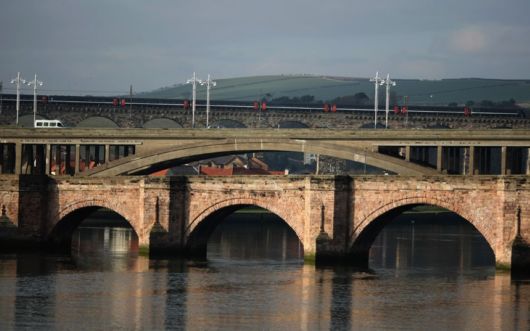 3 Berwick-upon-Tweed, Northumberland
This fine town lies at the mouth of the river Tweed and is a magnet for sea trout and wild salmon. These migrate from Iceland and can be seen leaping upstream in autumn. Another nearby highlight is Bass Rock, home to a staggering 100,000 gannets. ?Familiar sights along this stretch of coast include seals, puffins and Arctic tern,? says James Denne of Knight Frank?s Lauder office. ?You never fail to be surprised by what you spot.? With average house prices of £170,000, the town also boasts direct rail links to London and Edinburgh for those shopping days.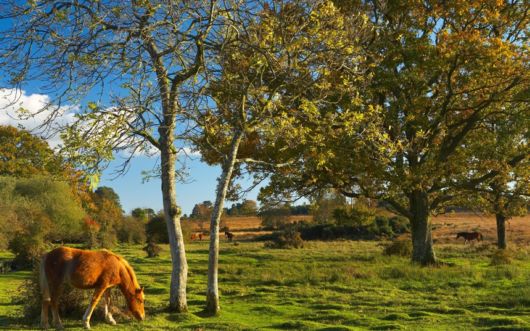 The New Forest
Associated with wildlife since the days of William the Conqueror, when deer-hunting was all the rage, the New Forest covers areas of Hampshire, Wiltshire and Dorset. And, 1,000 years later, it still enchants nature lovers. The highlight is the fallow deer rut in the autumn, when the forest rings to the sound of bucks locking horns in their annual battle for supremacy. At other times of year, the famous New Forest ponies plod contentedly through the beeches.
?The New Forest is a wildlife dream, with a living and working ecosystem,? says Sacha Jackson of Knight Frank?s Winchester office. ?The most sought-after properties are those with direct forest access, leading to a network of footpaths and bridle paths.?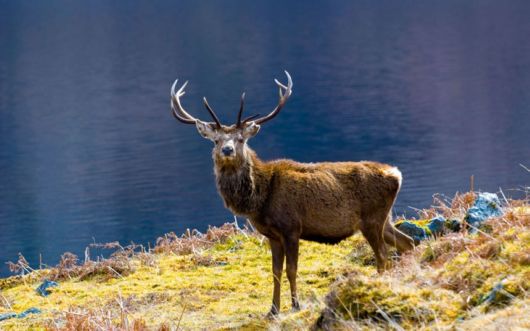 Inverness, Highlands
This is one of the most unspoilt regions of the British Isles, teeming with wildlife. When you are bored with keeping your binoculars trained on Loch Ness, hoping for a glimpse of Nessie, you can tramp the Highlands in search of red deer and badgers, below. Or you could head for the Moray Firth to watch dolphins feeding at the mouth of the River Spey. Downsizers might like to note that the average property price is £193,000.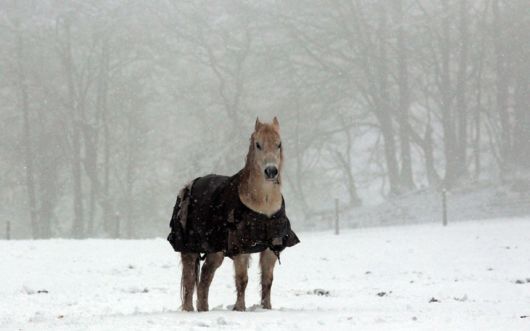 Exmoor
The rolling moorland of Exmoor is particularly magnificent when the heather is in bloom. It is also home to several breeds of sheep, from Cheviots to Exmoor Horns. Wild ponies proliferate, as do red deer. Although you will not, alas, see the famous Emperor of Exmoor, a red stag which, until its death in 2010, was Britain?s largest known wild animal.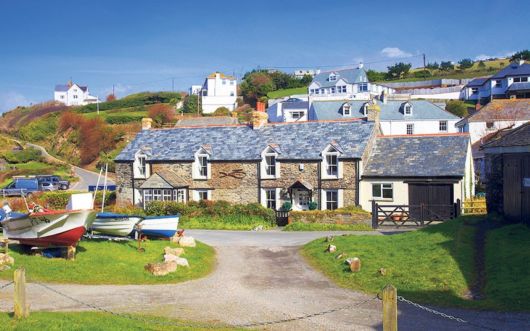 Atlantic coast, Cornwall
There are few more rugged shorelines in Britain than the steep cliffs of the Atlantic coast of Cornwall. In the headlands around Port Isaac you really do feel as if you are on the edge of the world. ?Cornwall?s dramatic coastlines really set it apart,? says Jonathan Cunliffe of Savills Truro. ?On a good day, you can see whales, seals and dolphins from the northern coast.?