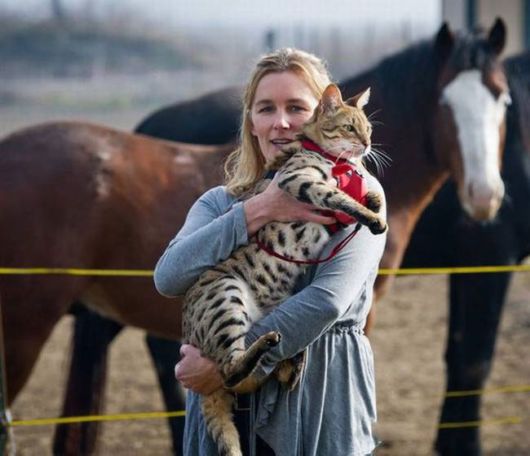 Guinness World Records has officially recognized cat named Trouble largest cat in the world.
Representatives of the Guinness Book of Records measured the cat and veterinarians Savannah breed (a cross between an African wild cats (serval) and domestic non-pedigreed cats) from the clutches of up to shoulder height (height of 48 cm) and stated that this cat is a leopard – the world's longest cat.
Despite this remarkable growth, Trouble weighs a little – only about 9 pounds, because they do not like to eat a lot and has a very active life, constantly running around like a real wild cat.
The owner of a cat-American champion Debbie Maraspina from Sacramento, Calif., said she was proud of his pet, which is 3 years, and despite the fact that it belongs to the breed, the cats that are considered the largest in the world, her cat Trouble even walked the length of the bodies of their relatives.