The national park in Florida, two unusual friends live – cheetah Kasi and Labrador Mtani. Little was left an orphan
cheetah, and the zoo decided to make friends with his Labrador puppy. Since then, the year has passed, and
the pair are still inseparable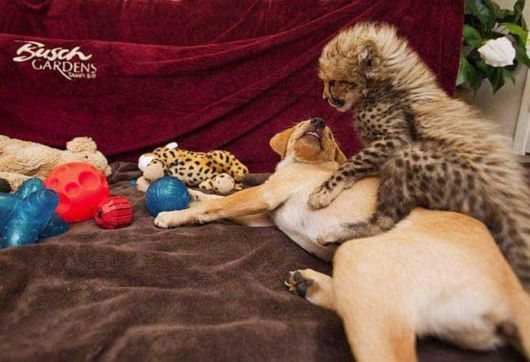 The name of the cheetah – Kasi – in Swahili means "quick", and Labrador – "Mtani", – "best friend".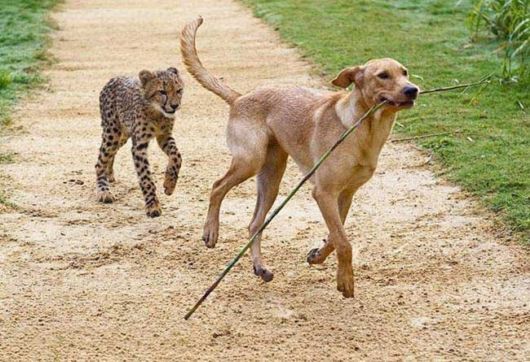 Little cheetah was lonely, but with the advent of Mtani his life has become much more fun – very much like
friends, love to play and frolic together.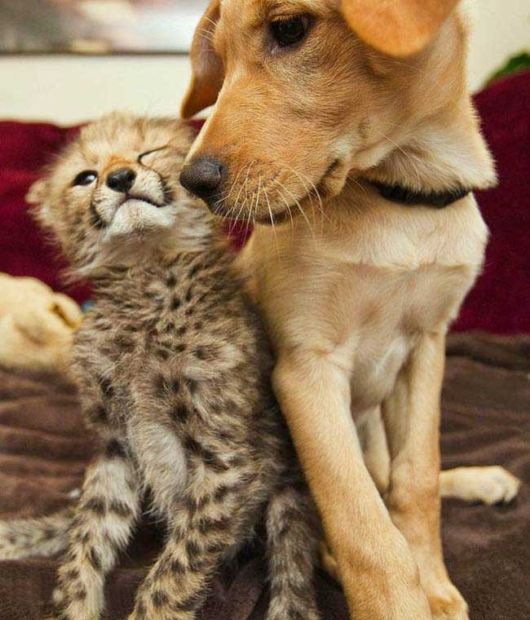 As recognized by one of the zoo keepers, this unusual experiment was successful also because cheetahs and
dogs have a similar organization of society.