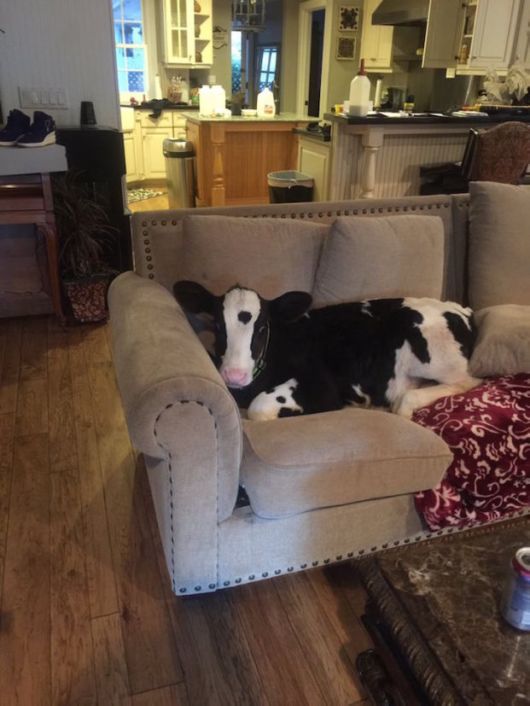 Growing up hasn't been easy for this adorable calf named Goliath, but its certainly been made easier thanks to the help of Shaylee Hubbs and her family dog named Leonidas. Goliath was born too sick and weak to even drink milk from a bottle so Hubbs stepped in to try and nurse him back to health. It was at this point that Goliath met the family's pet dog, a Great Dane named Leonidas, "He would lick the little cow on the face and try to nudge him to stand up," Hubbs told CountryLiving and the two of them quickly became best friends.
One morning Hubbs left the house for just a few minutes so she could feed the family's barn animals but was shocked when she couldn't find Goliath. In a state of panic she looked all around the house and checked for any open gates until eventually she checked the inside of the house. It turns out Goliath had found himself a comfy spot on the family's sofa!
Aside from lounging around on the sofa Goliath also enjoys scratches underneath his chin and loves eating dog food just like his best friend. An unusual yet adorable friendship that the internet has fallen in love with.