2008 in the capital of South Korea – Seoul became one more interesting point of interest. Bridge BANGO (Banpo), which connects the river Han in the past did not differ from the other bridges, was turned into a remarkable fountain.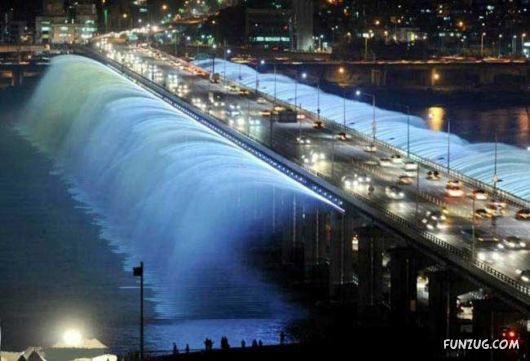 On the right and left sides of the roadway of the bridge from the water-spray nozzles each special moment back into the river with colorful streams poured 190 tons of water, which, however, in no way interferes with traffic.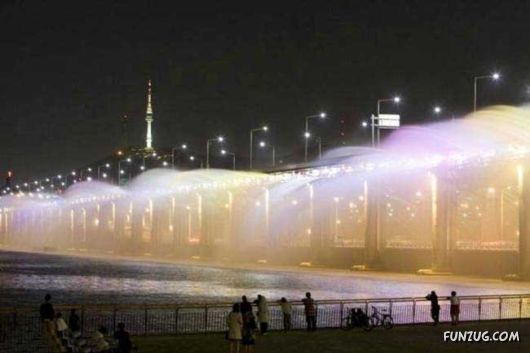 Results on the sides of the bridge, which has a length of 1.4 kilometers, is encased 9380 nozzles for spraying water. Water is pumped from the river by a pump. It seems that the bridge a fountain height of 60 m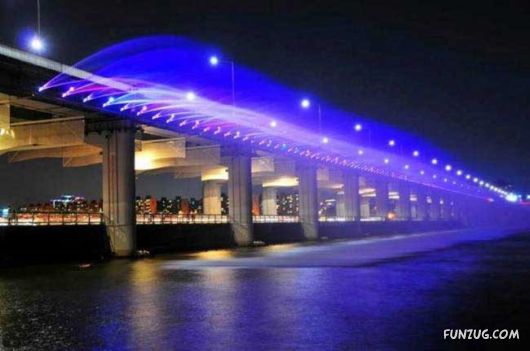 Water spray moving, doing the "water dance". The spectacle covers 190 LEDs that change color.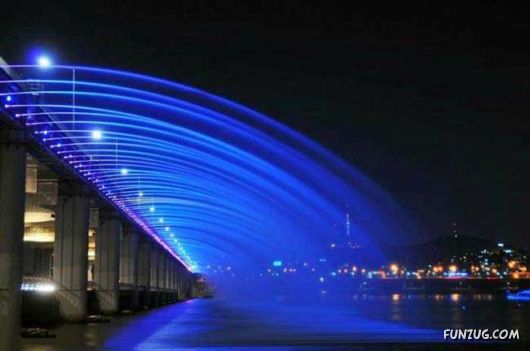 Private jets of water moving in waves, one by one or together. Depending on what the effect must be obtained, the LEDs were stained water at one time or another color in accordance with the sounding music.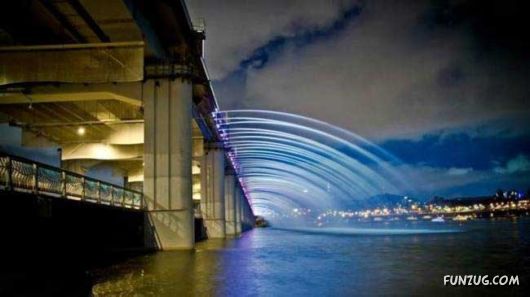 Thus, a combination of water, light and music spectacular go dancing. And while the fountain is working during the day, watch this show, of course, is better in the evening or at night.
The miracle was coined specifically to attract to South Korea more tourists. And not in vain. Tourists had to show to their liking. Very quickly the bridge, the fountain has become the most popular tourist attraction.