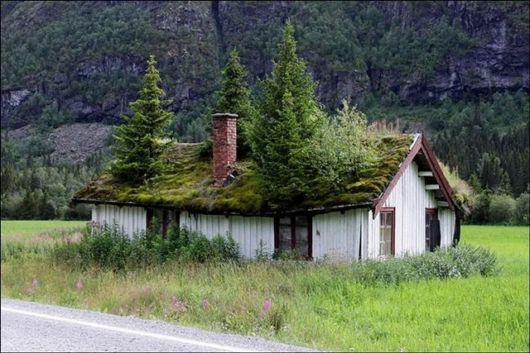 Not all environment solutions involve modern technology or new ideas. Grass roofs on houses in Norway are one such case. Translated literally, torvtak is ?turf roof.? For hundreds of years turf roofs have been popular in Norway. More images after the break…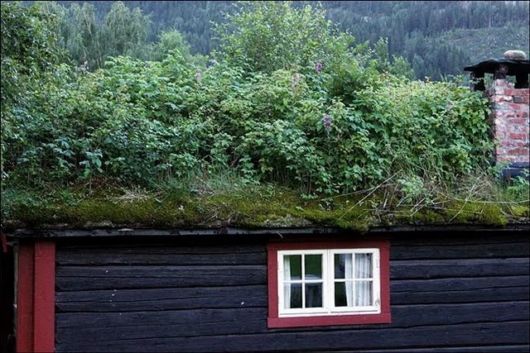 No two turf roofs are the same. Some are bright green and almost velvety. Others are golden and look like they?re growing wheat or oats. A number of turf roofs have flowers mixed in with the grass, and a few have small trees.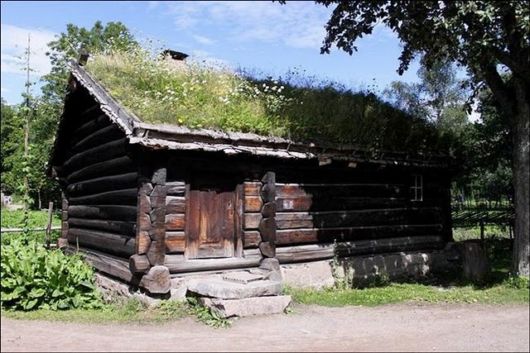 The advantages of turf roofs are many. They are very heavy, so they help to stabilize the house; they provide good insulation; and they are long-lasting. Special skills and materials are required to prepare the roof for the turf topping.
Turf roofs in Norway are a tradition and you will see them everywhere. This is not some new architectural trend in London or New York!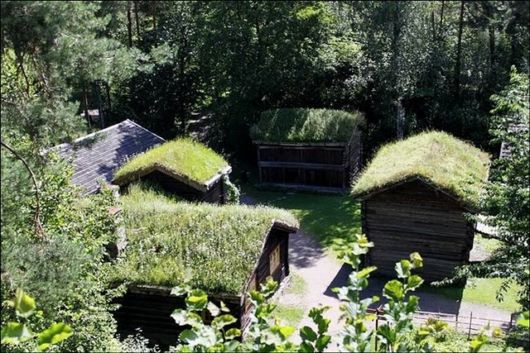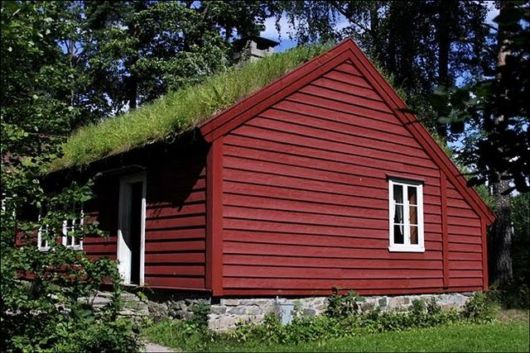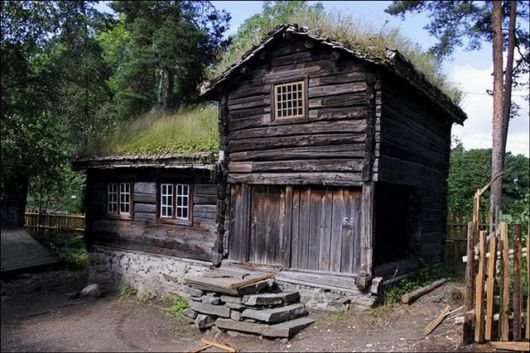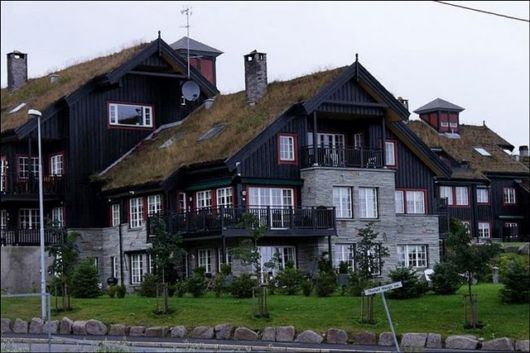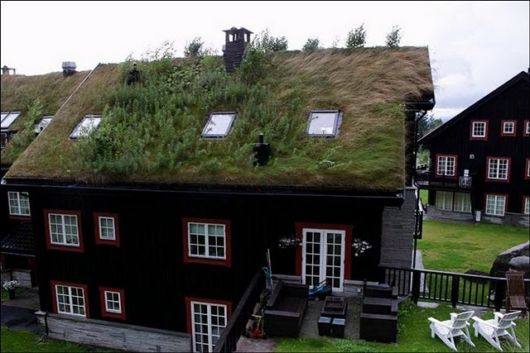 Here is a link to some photos of the more recent, trendy green roofs. Meanwhile, in the UK the government would like to see more people go for grass roofs and suggest such a move could cut their tax bill.