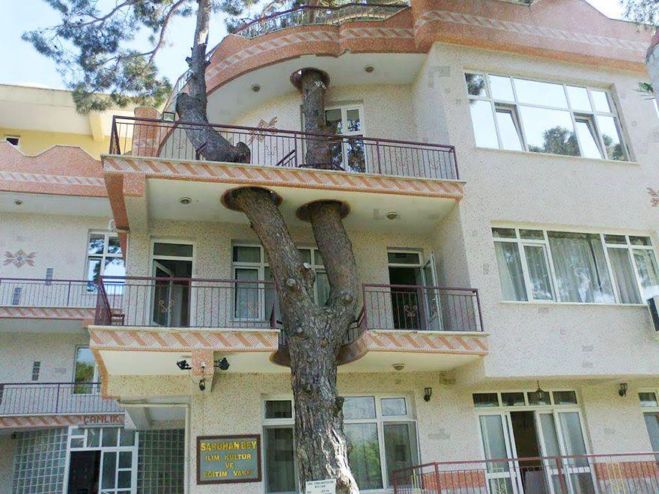 We can either work with nature, or work against it. On this spectrum, these architects have decided to find a middle ground: instead of chopping down trees and building their houses, the trees are incorporated as a part of the new structures.
Deforestation has a significant environmental impact. Many studies suggest that is a contributor to global warming; it impacts the water cycle by reducing the amount of water in the soil and air; it contributes to soil loss; and it results in a decline in biodiversity.
Urbanization makes up only a small part of global deforestation, but it is important for its psychological impact. Will we cut down the forests to build our homes, or will be try and incorporate our buildings into the surrounding environment? How can we change our living habits to be more mindful of nature?