The Admont Abbey in Admont, Austria contains the world's largest monastic library in the world, as well as the largest scientific collection. The Abbey was founded by Archbishop Gebhard of Salzburg in 1074, but the library was not built until 1776 by the architect Joseph Hueber.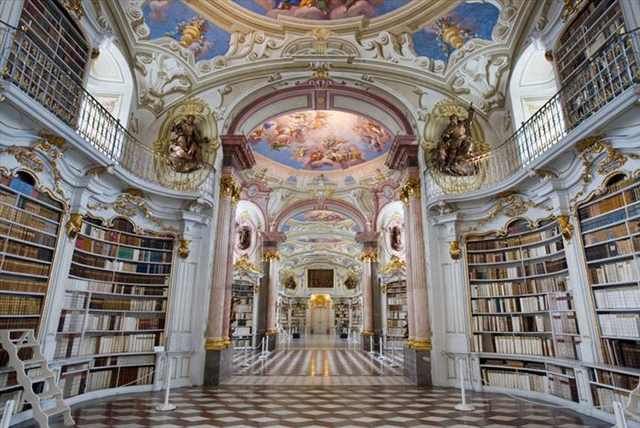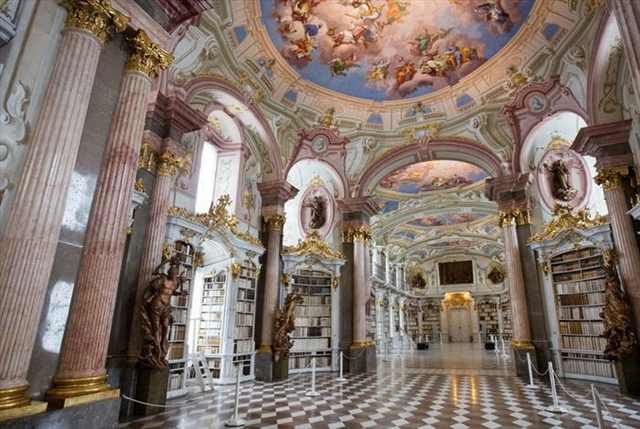 The library's astounding measurements are 70 meters by 14 meters wide and over 13 meters high (230x46x43 feet)! It was built in the famous late Baroque style and fit with sculptures by the sculptor Josef Stammel.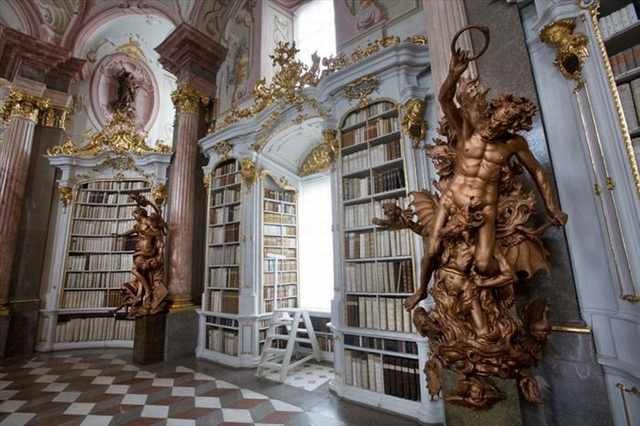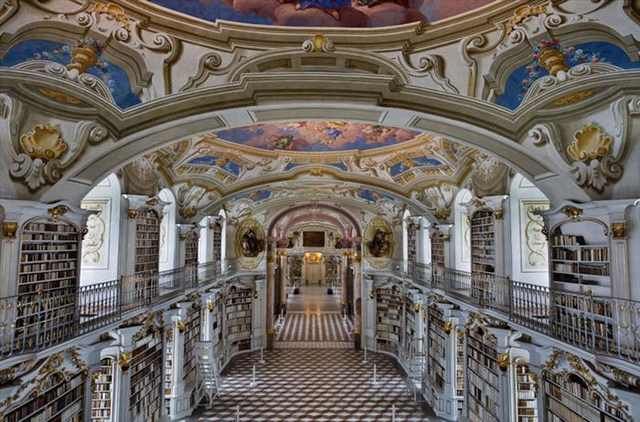 The ceilings of the library consist of seven cupolas decorated in frescoes by the artist Bartholomeo Altomonte, portraying the stages of human knowledge up to the high point of Divine Revelation.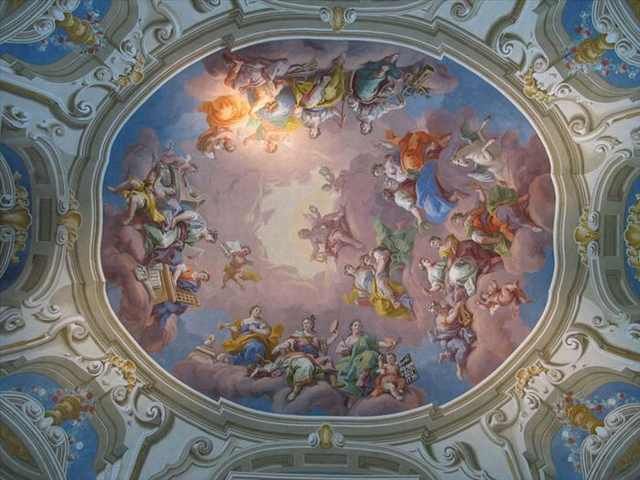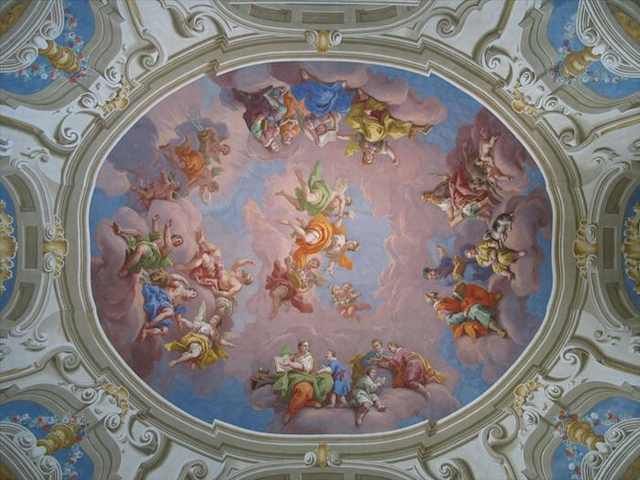 The library contains over 70,000 volumes in its walls, only a portion of the monastery's 200,000 volumes that have been around since before the construction of the abbey in the 9th century.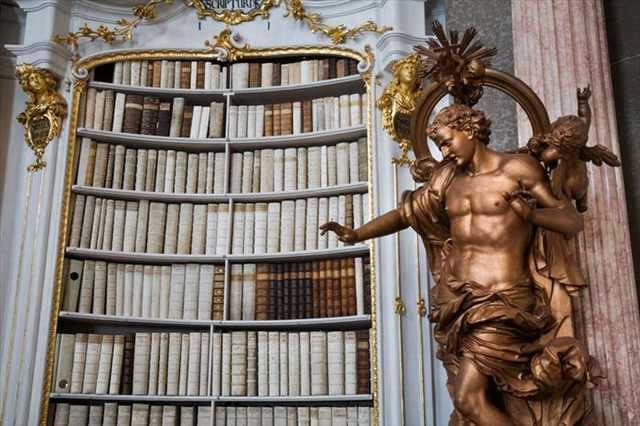 In order to bring enough light into the library, it consists of 48 windows that reflect the gold and white color scheme of the entire structure, meant to express the ideals of Enlightenment, the popular philosophy at the time that the library was built.
In a striking contrast to the 'enlightened' design of the library are the sculptures by Stammel entitles "The Four Last Things", a group of presentations of Death, the Last Judgment, Heaven and Hell.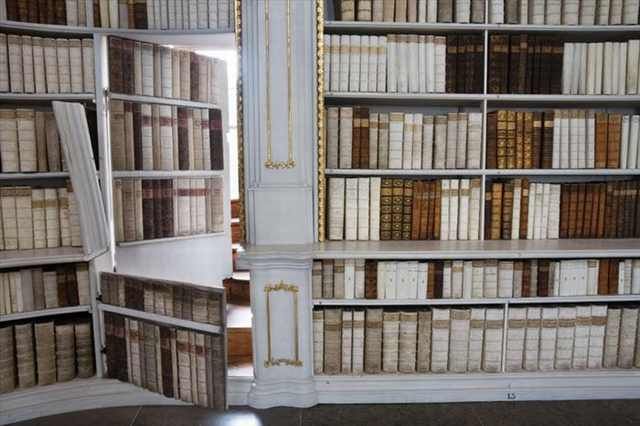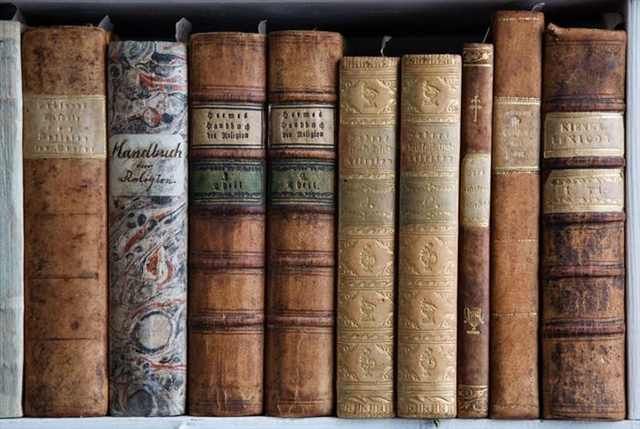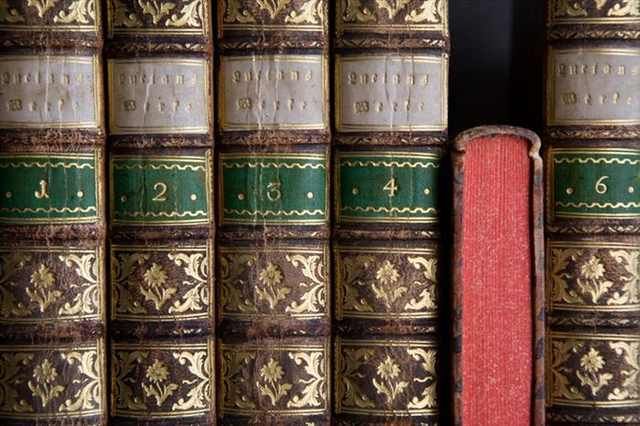 The most valuable goods in the library are the over 1,400 manuscripts, the oldest of which from St. Peter's Abbey in Salzburg, which were given as a gift to the founder and first monks of the abbey.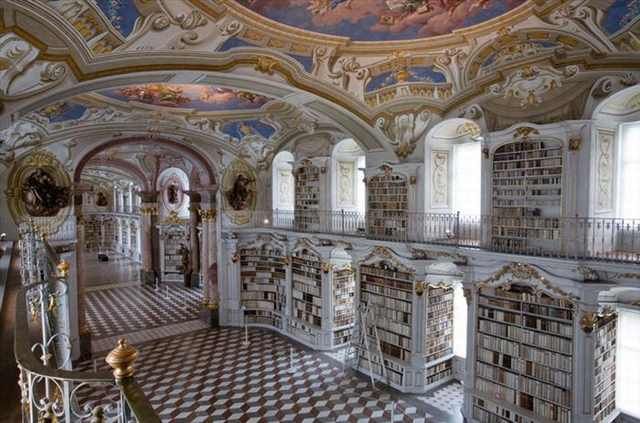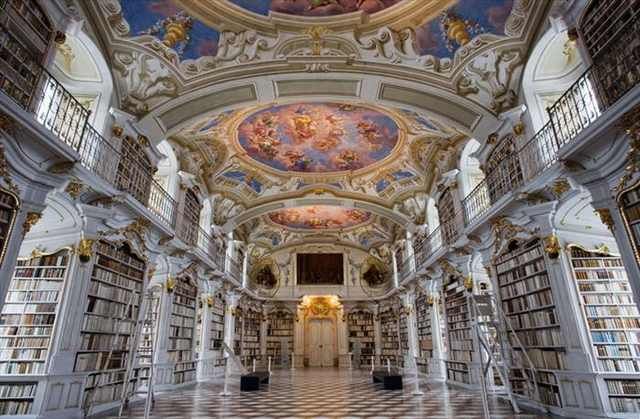 This magnificent library is surely a bookworm's paradise!