Many beautiful and unique buildings that attract tourists all around the world but this amazing bridge "Henderson Waves" which resembles a snake with its long body obvivshuy branch. This bridge is the highest bridge in Singapore. Bridge " henderson Waves" was designed and developed in 2005 by the London "IJP" together with Singapore architectural firm " RSP Architects Planners" and engineer with " Ingenieros PTE Lts", its construction began in 2006 and ended in 2008. It is based on the framework of a characteristic curved bridge wave of steel ribs that alternately rising above the bridge dek. The bridge is designed to combine together two urban park Maun Faber (Mount Faber Park) and telik Blanga Hill Park (Telok Blangah Hill Park).All this iron frame planed with yellow Balau forest that grows in Southeast Asia, this tree can tolerate very diverse climate as moisture and heat, which is very well suited for such a structure. All this undulating metalloderveyannaya bridge design "Henderson Waves" in length 294 meters stand at a height of 36 meters above the highway Henderson standing on high concrete poles, being thus, the highest bridge in Singapore.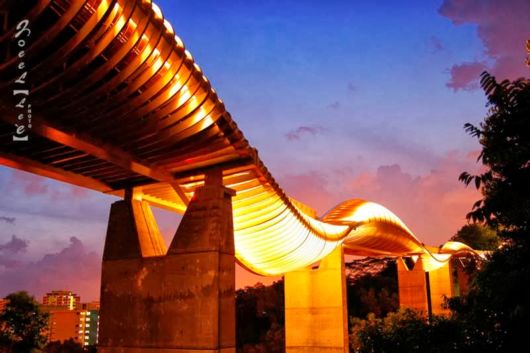 Bends bridge " Henderson Waves" in the form of waves, which has seven pieces serve as niches and are located in chairs and benches where people can sit and admire the wonderful views that is really impressive, even with such a great height. "Waves" are the same and the roof, protecting vacationers from wind and sun, beside creating a cozy atmosphere.
The bridge " Henderson Waves Bridge" offer magnificent view of the beautiful parks, the harbor and the whole of Singapore, so here for a walk and come to rest both tourists and locals here on weekends and holidays, a lot of families with children, and just young couples. Can often be found here newlyweds who are photographed on a back ground a beautiful horizon. But if you want to spend more alone in this beautiful place, it is better to come in the morning or vacationers visiting tourists who decided to visit hi in Singapore. First Image by Flickr user Joeel Lee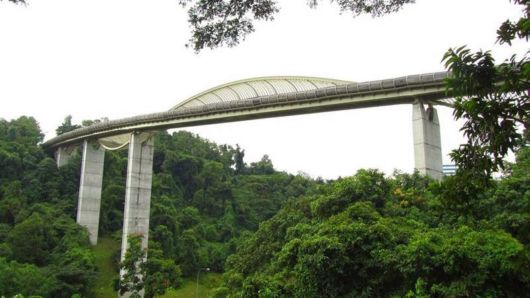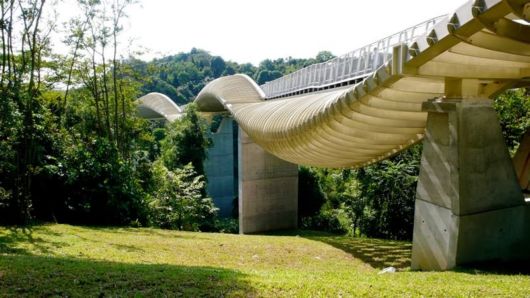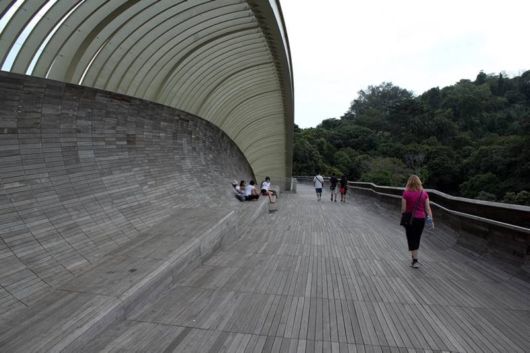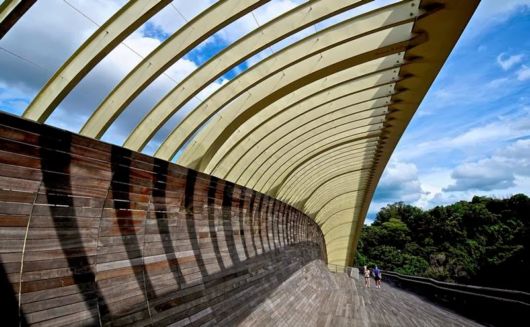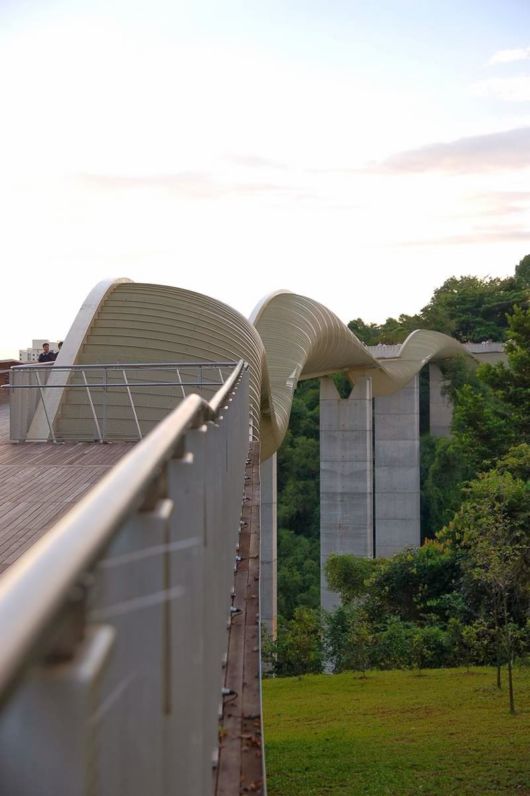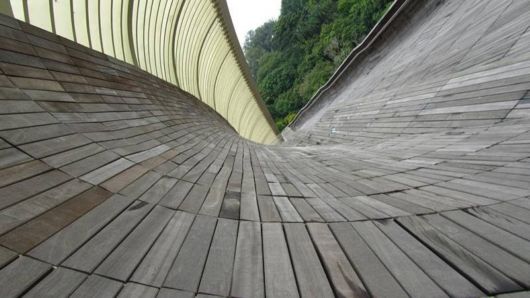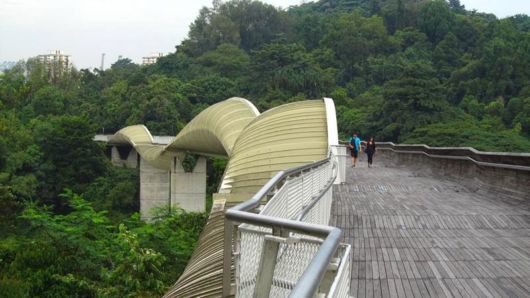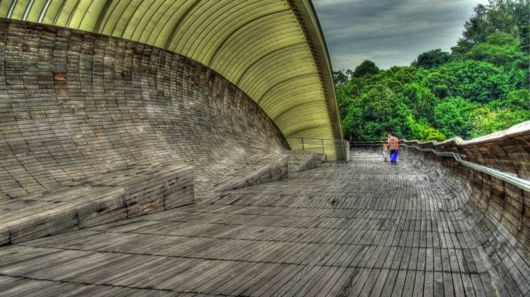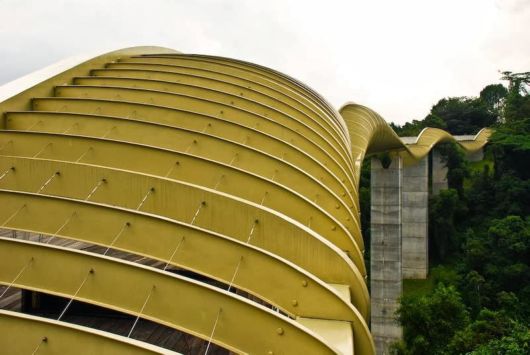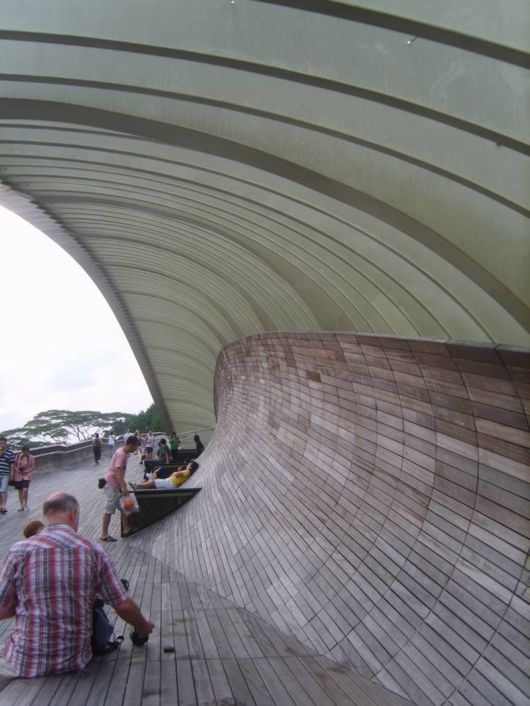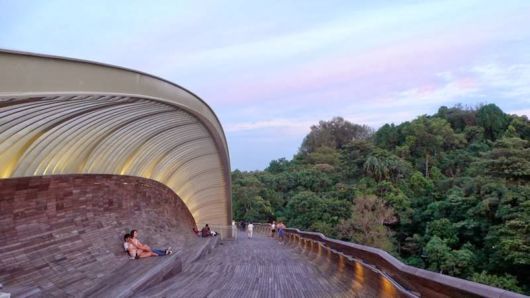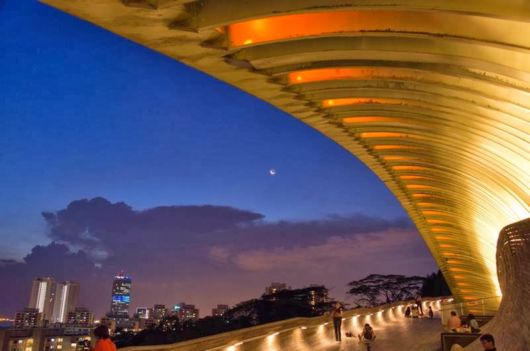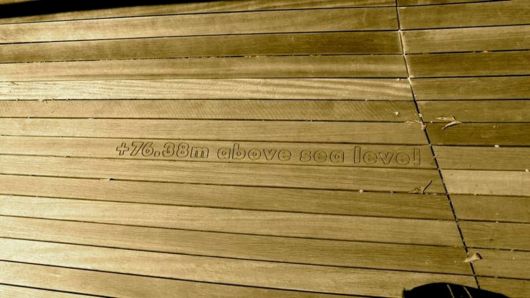 Bridge " Henderson Waves" is beautiful at any time of day and is especially beautiful at sunrise and sunset. But at night when LED-lights that filled the bridge under the soft light and color of the wood as this place never gets very romantic and fabulous.