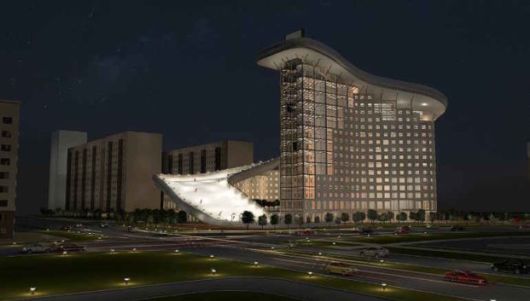 Getting out of bed in the morning isn't easy, but it might just be that little bit easier knowing that in order to leave your apartment you can exit via a 1,000-foot artificial ski slope, as is the case of the ?
Slalom House
? in Astana, Kazakhstan. The building is a proposed project estimated to cost $70m and will come with an artificial outdoor ski slope that will allow visitors and residents to ski or snowboard all year round.
The house itself will feature 21 storeys made up of 421 two-bedroom apartments as well as restaurants and shops located on the lower levels. Designed by Shokhan Mataibekov Architects, the house is yet to be approved by local planning. We seriously hope they give this place the go-ahead.