The Mystifying system of tunnels in the palace of Park underground complex, that is Qutina da Regaleira, in Sintra, Portugal. The land that had many owners through time, but it was built at the beginning of the last century. The owner of Quinta da Regaleira, Antonio Augusto Carvlho Monteiro, was a known Freemanson and with the help of Italian Achitect Luigi Manini, set about designing and constructing the four hectare estate with it enigmatic buildings, parks and tunnels which are laden with symbols related to alchemy, masonry, the Knights Templar and the Rosicrucians. The construction of the current estate commenced in 1904 and most of it was concluded by 1910. The central structure is considered will Initiation, entrance to which is guarded by guards chthonic penumbra, representing the world of mid-tones. The 27 meters deep well, consists of nine levels in 15 steeps each, resemble a inverted tower, and depending on the direction of choose, either a journey down into the depths of the earth, or a climb out of the darkness into the light, the journey through the earth is like a reborn through mother natures womb, from where all things come and where one day all shall return. The miracles created by human hands, contains a downward spiral staircase that leads to a variety of outlets. The well was so named because it is rumored that it held initiation rites of Masons. At the bottom of the well laid out cross of the Templars in an eight-star emblem Monteiro.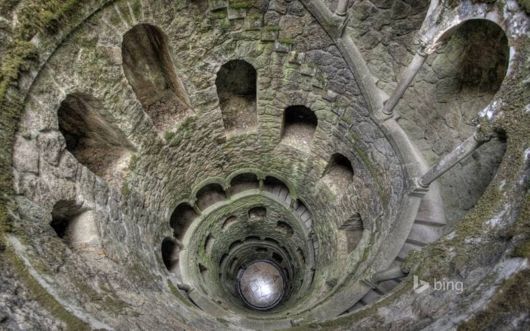 There are obvious Hemetic/Rosicrucian connotation in the well:
"That which is Below corresponds to that which is Above, and that which is Above, corresponds to that which is Below, to accomplish the miracles of the One Thing" ?
Hermes Trismegistus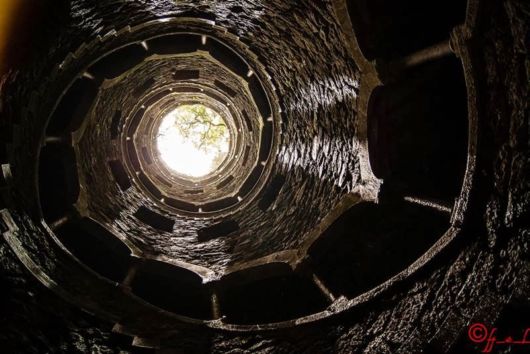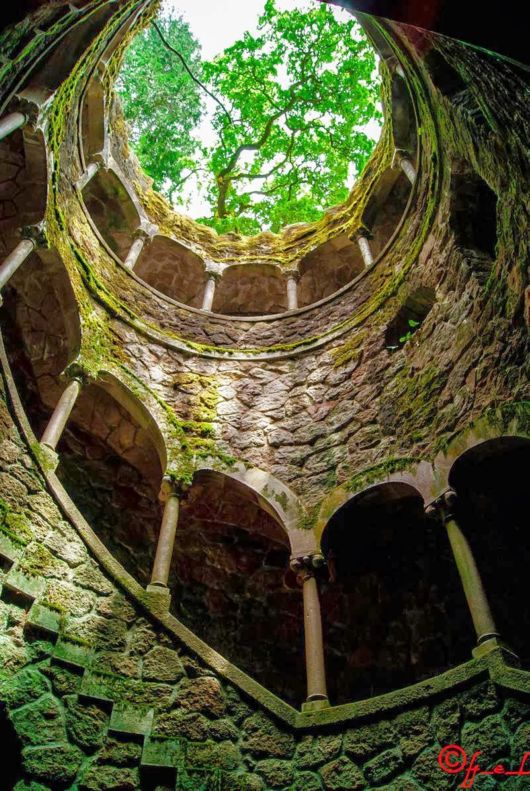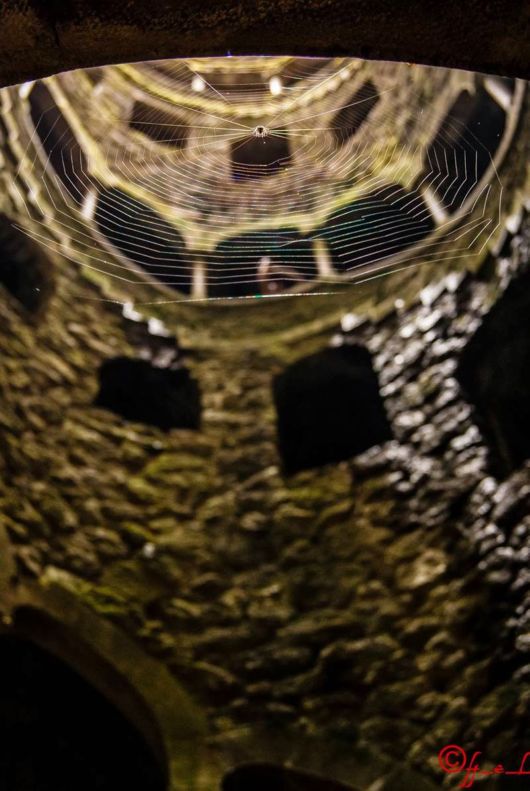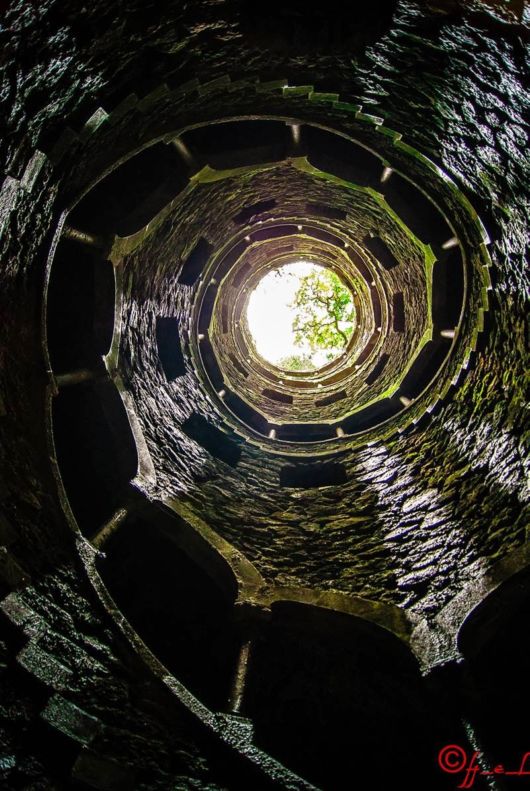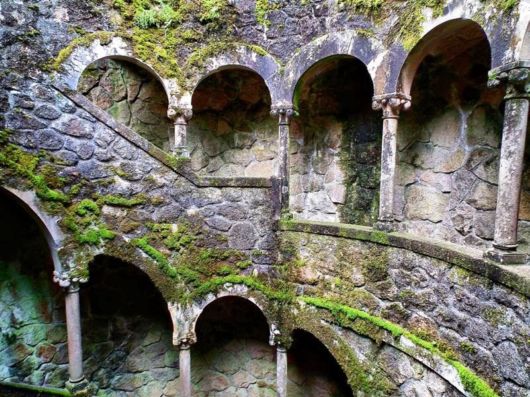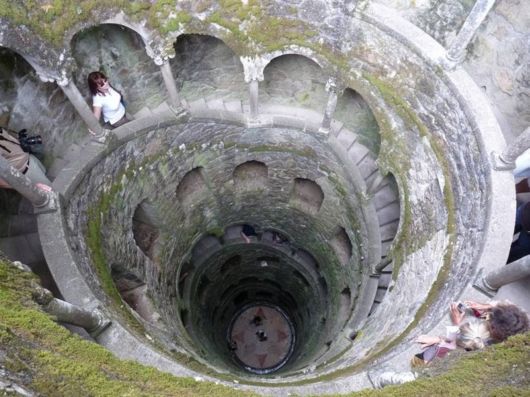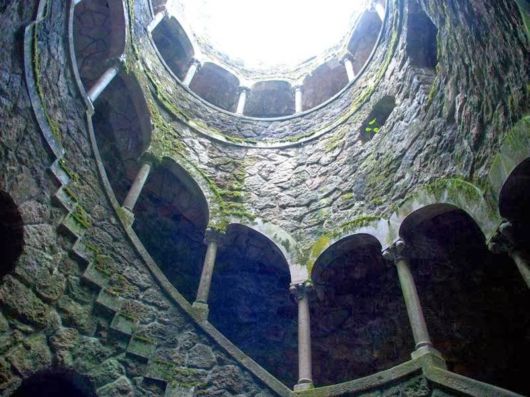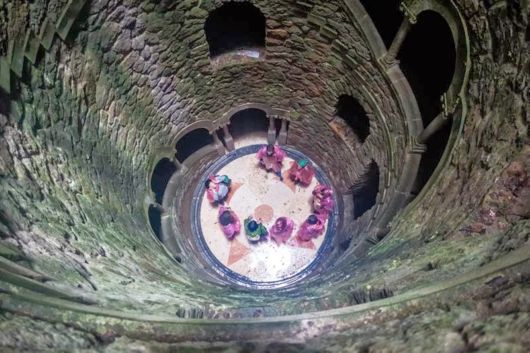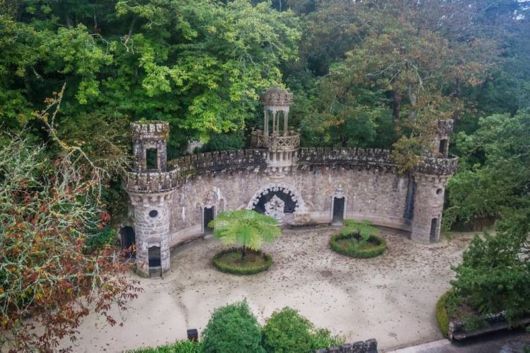 The opposite entrance is located in the well.