Almost 100 buildings in the UK and Europe have been recognised for their architectural excellence by the Royal Institute of British Architects (RIBA).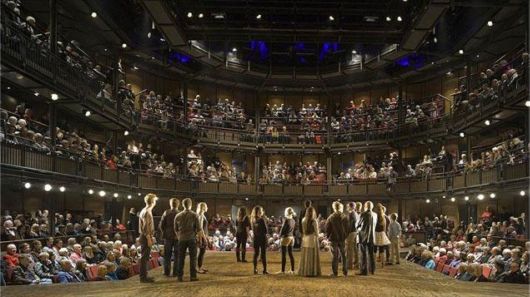 This is the Royal Shakespeare Theatre in Stratford-upon-Avon – rebuilt by Bennetts Associates – with its new 1,000-seat, thrust-stage auditorium.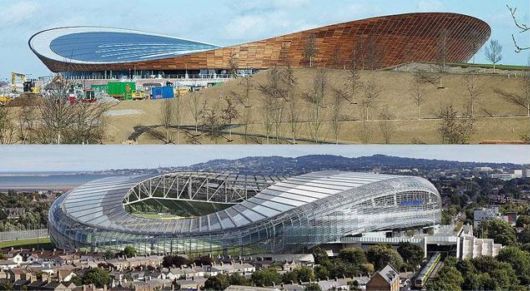 Eye-catching sports venues among the 97 shortlisted buildings include the Olympic Park Velodrome in east London (top) and the Aviva Stadium in Dublin (bottom). The former – designed by Hopkins Architects – is applauded for its aura of elegance and simplicity, while the latter – by Populous/Scott Tallon Walker – is praised for its organic form.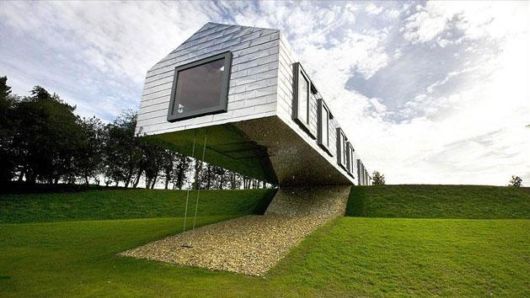 Designed as one of Alain de Botton?s Living Architecture projects, this balancing barn was praised by the judges for creating a sense of obscure but pleasurable unease. Designed by Dutch firm MVRDV, it sleeps eight people and stands on the edge of a nature reserve a few miles inland from the Suffolk coast.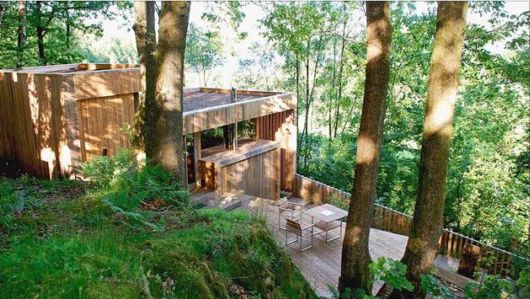 This Love Shack in the Ambleside area of Cumbria – designed by Sutherland Hussey Architects – is one of the many domestic residences that have been singled out for praise by the RIBA judges. Local timber, natural topography and stunning views make this a highly skilled architectural piece in their eyes.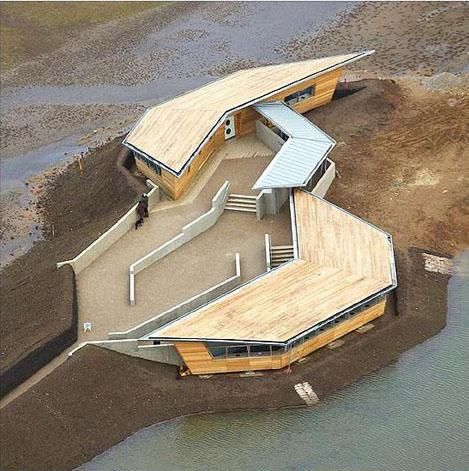 Fittingly perhaps, this photo shows a bird's eye view of an unusual wooden hide built at the Royal Society for the Protection of Birds' nature reserve at Titchwell in Norfolk. One side of the Haysom Ward Miller-designed building looks out on a fresh water lagoon, while the other offers a perspective on a salt water marsh.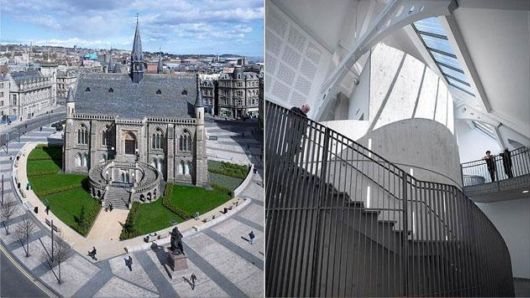 The McManus Galleries in Dundee, Scotland is awarded for adapting an existing 1867 building and its 1889 extension. An internal glazed lobby, a sculptural stairway (right) and a new plaza are among the boldly contemporary additions by Page/Park Architects.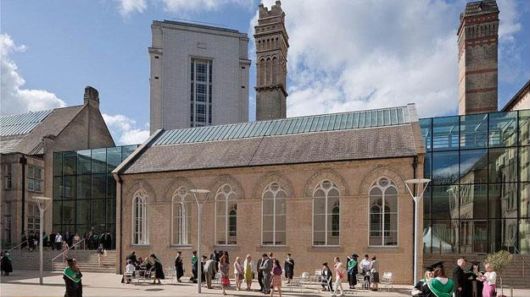 Hopkins Architects were praised for combining and renovating two existing historic structures, the Newton and Arkwright Buildings at Nottingham Trent University, described as a seamless transition between new and old. All the winners are now eligible for the Stirling Prize for best building, to be presented in October.