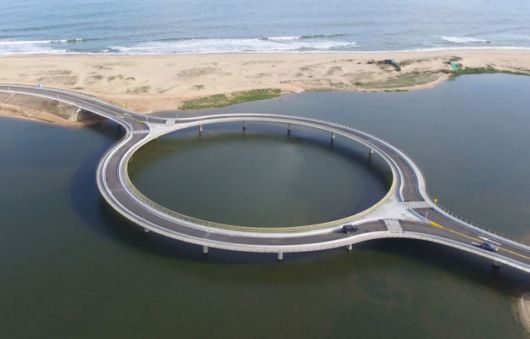 The Puente Laguna Garzon was completed little over a month ago towards the end of 2015 and stretches across the Laguna Garzón between the cities of Rocha and Maldonado located on the southern coast of Uruguay and owes its circular design to designer Rafael Viñoly.
The bridge took 12 months to complete and takes the place of a traditional raft crossing. The concept behind the design is to slow drivers down and allow them to enjoy almost panoramic views of the beautiful surrounding landscape.
There are of course some major pitfalls to this, mainly that the driver will probably want to keep their eyes on the road whilst crossing. That being said, we're sure the passengers will benefit from this bridges seriously cool design.