As you know that China is famous for its traditional architect. The construction symbolize its great efforts and mind. The Xi'an wall, is the first landmark of city Xi'an, one of the most attractive part of this city. The ancient city wall is stretches around the old city, just like a fort. Now the wall considered a landmark dividing the city into the inner city and the outer city. The two main entrances of the inner city that is South Gate and North Gate, Due to the wall, the city is arranged very clean and systemic. The first city wall in Xi'an appeared during the tie of the Ming Dynasty the emperor Zhu Yuanzhang. When the city was the capital of the empire. In 1374-78 the foundation of the old wall tamping layer after the layer of land, erected a strong wall. Between the Layers are connected with slaked lime and gluten rice extract, tamped together. Its made the wall strong and toughen. Later wall was totally renovate with bricks and stone. The huge wall like a fort ran around the city. At the top the wall, there is a brick drains every 40-60 meters. They are used for drainage, a very important part in the long-term protection of the city wall of Xi'an. A moat, wide and deep, surrounds the old city.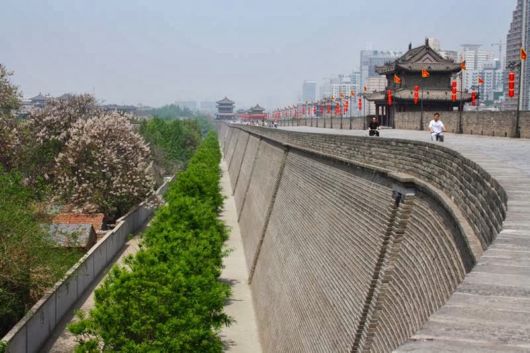 The wall reach a height of 12-14 meters, width at the base of 18-15 meters, 15 meters tops and 13.7 Kilometers in length. there is a rampart every 120 meters. The 98 ramparts are tower that extend out from the main wall. The ramparts were build to allow soldiers to enemies and outsiders, trying to climb the wall. The distance between the ramparts is within the range of arrows shots from either side. The city wall one protected the city, closing from four sides. Wall built in the form of a quadrangle, which reflects the traditional thinking of the ancient Chinese, which has been preserved in very good condition to the present standing for over 600 years. Currently the number of gates in the city wall reaches 18, some of the gates are closed for the passage of this id done in order to preserve their cultural heritage. In out time the wall is open to tourists for charge, you can walk along the city wall enjoying beautiful views of the old town and the surrounding area.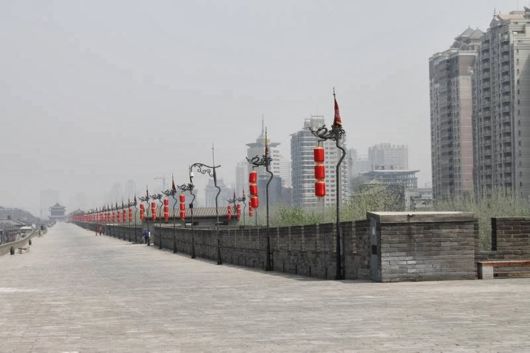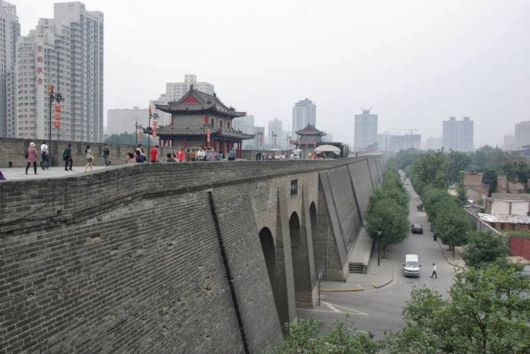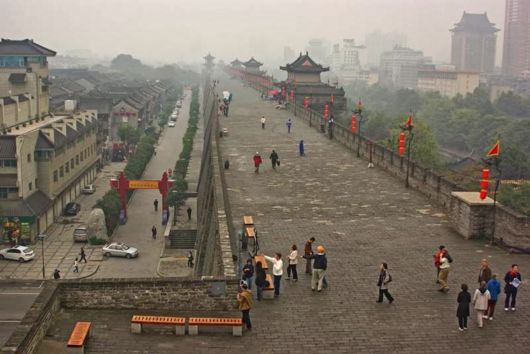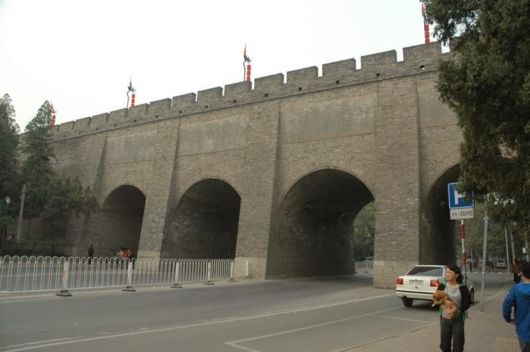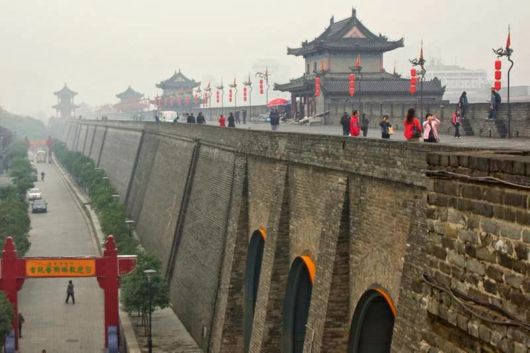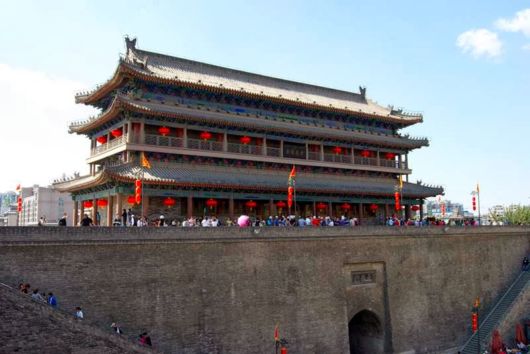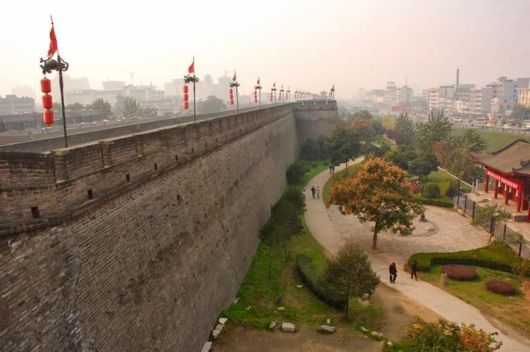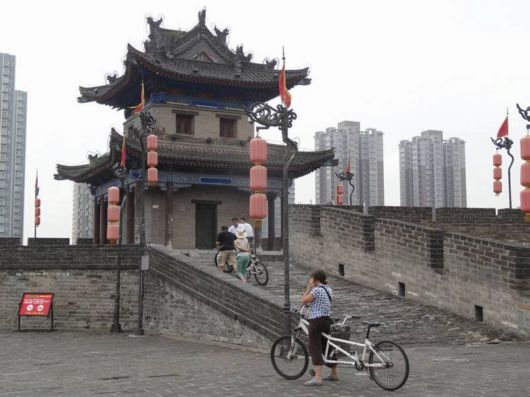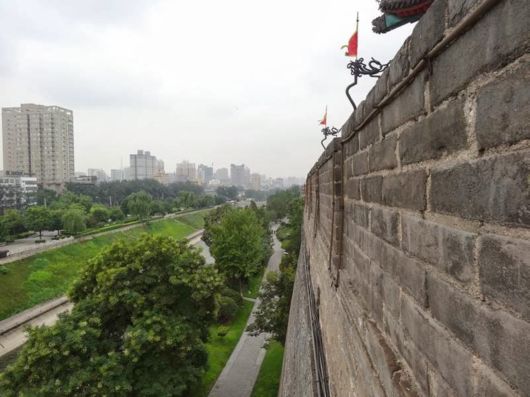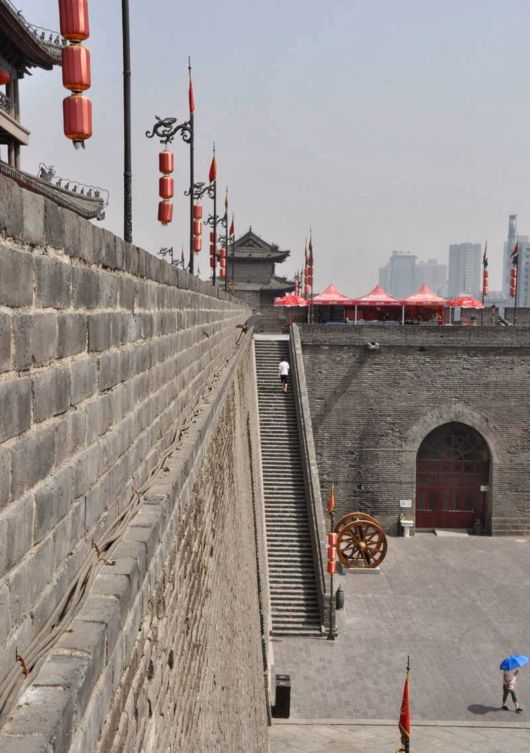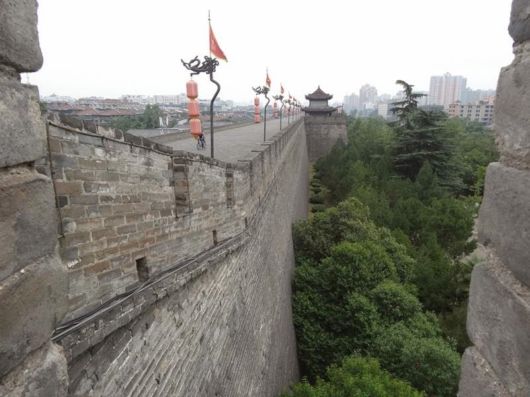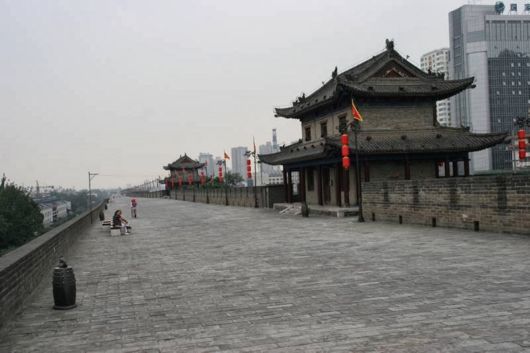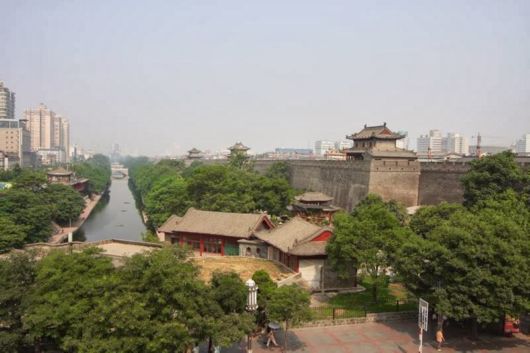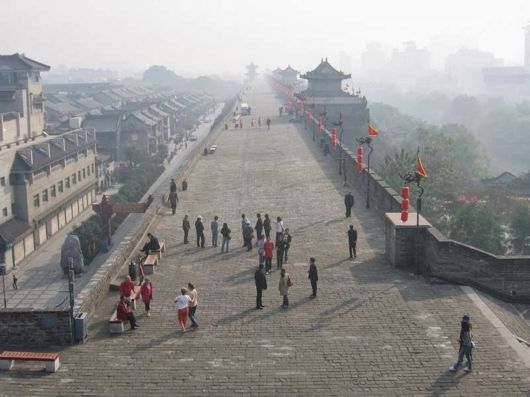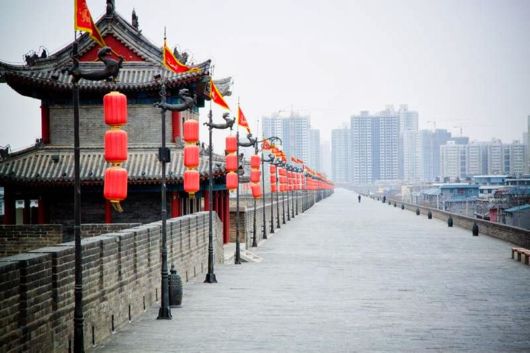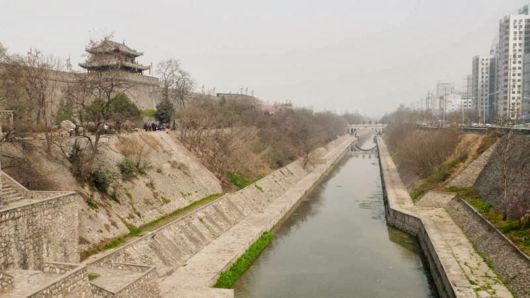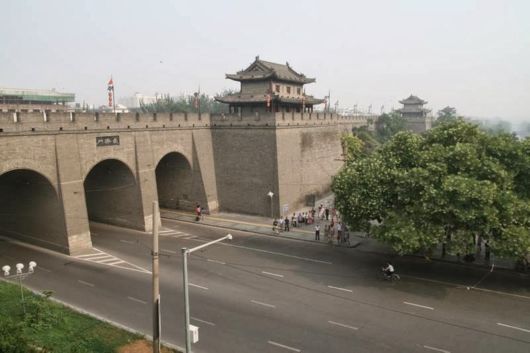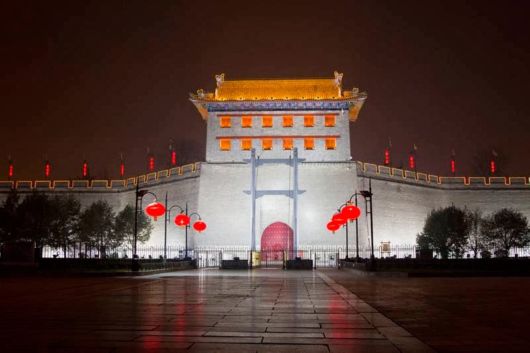 This is the draw bridge gate in the 13km Xian city wall, every night it is illuminated.