There are some places in the world where living on a rock doesn?t carry a negative connotation. We caught up with ten in particular which offer spectacular sanctuary and brilliant views.
01. Metéora, Greece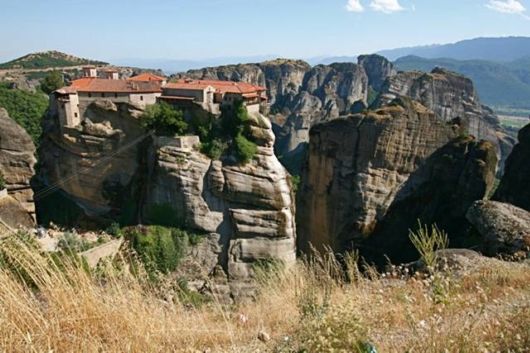 Meaning ?suspended in the air?, the UNESCO World Heritage Site of Metéora, in the Pindus Mountains of central Greece, spans six Orthodox monastery museums. A total of two dozen were built in the 14th century but most of were destroyed during the Ottoman occupation and Second World War. A famous landscape from the James Bond film For Your Eyes Only, Metéora provides a peaceful haven not only for monks, but also for tourists that choose to take a hike up the mountains to see these gems. All six monasteries are connected through asphalt roads and are accessible by steps hewn into the rock. You will need at least one full day to visit Metéora, but the experience is certainly worth the time and effort.
02. Cuenca, Spain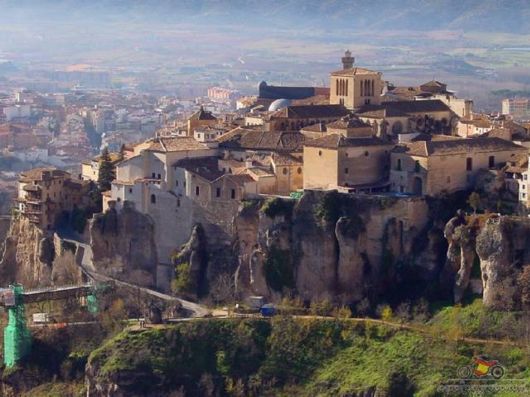 Another UNESCO World Heritage Site, the Historic Walled Town of Cuenca is a wonderful destination in Castilla-La Mancha, Spain. What makes it unique is its location on a steep cliff with some superb 15th century ?hanging houses?. Take pictures of the beautiful scenery, then head to Plaza Mayor in the Old Town for a tapas and drinks in one of the numerous bars and pubs. While in Cuenca, don?t miss the Ciudad Encantada (?Enchanted City?), a site with otherworldy geological formations.
03. Cinque Terre, Italy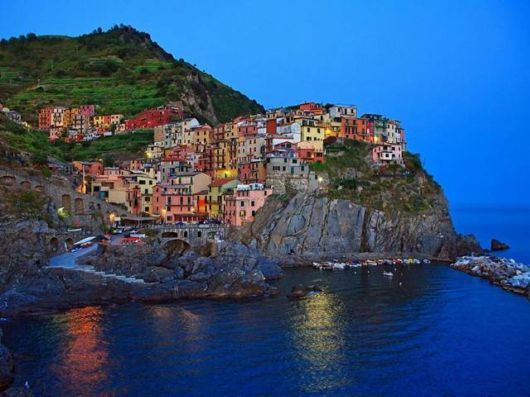 Cinque Terre is composed of Monterosso, Vernazza, Corniglia, Manarola and Riomaggiore, five small villages built on a precarious stretch of rocky Liguria coast. A UNESCO World Heritage Site since 1997, the car-free area is accessible by train, eco-friendly electrical bus, ferry, bike and of course, on foot. Each town has its own quaint charm: Riomaggiore is home to many artists and great beaches; Vernazza is a natural harbour overlooked by a ruined castle; Monterosso has gorgeous sandy beaches and excellent seafood; Corniglia sits on a hilltop, attracting many hikers and Manarola offers remote rocks for private sunbathing. Visitors will have to pay a small entrance fee to help preserve Cinque Terre?s beauty, but it is definitely worth it.
04. Bonifacio, Corsica, France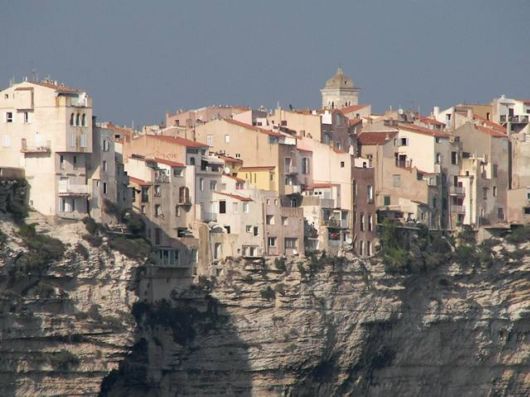 Set on Corsica?s southernmost point, Bonifacio owes its charm to medieval houses built on dazzling limestone cliffs. Built by the Genoese, Bonifacio?s Old Town is a fascinating maze of narrow streets, where you can wander around for hours. More Italian than French, the town has strong Renaissance influences and an old dialect from the times of the Genoese is still spoken to this today. Bonifacio?s natural harbour has been transformed into a chic marina, where tens of yachts from the Mediterranean come to drop anchor. You will find a vibrant display of trendy bars, restaurants and hotels, with a landscape of superb unspoilt beaches and rugged mountains. This all results in high prices and large crowds all through the summer months.
05. Castellfollit de la Roca, Spain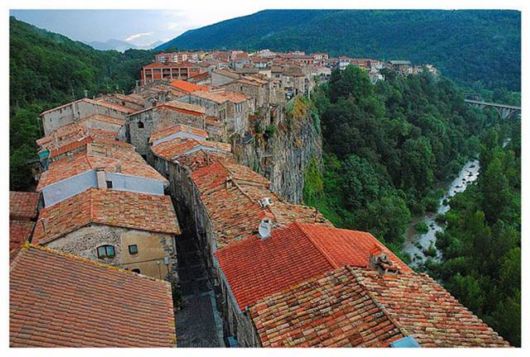 This small village in Girona, Catalonia is set on a steep cliff overlooking the Fluvià river. The basalt cliff the village is on is a result of two lava flows that took place thousands of years ago. Due to its unique location, Castellfollit de la Roca is illuminated after nightfall until midnight for 6 months throughout the year. The village was built during medieval times with dark, narrow streets and houses made from volcanic rock. Apart from its spectacular location, Castellfollit is a gateway to the Natural Park of the Volcanic Area of the Garrotxa, where you can admire beautiful volcanic scenery.
6. Mont Saint-Michel, France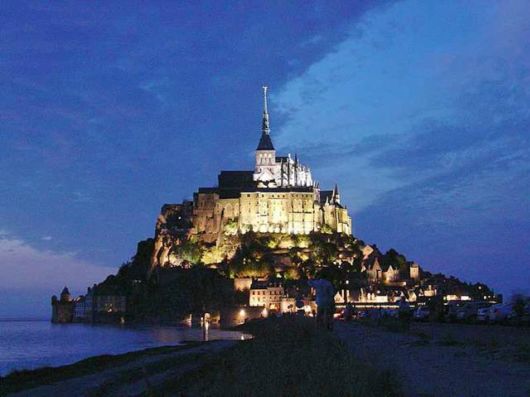 Located on a cone-shaped island in Normandy, France, Mont Saint-Michel is the small islet home of a Gothic castle built during medieval times and several monastic buildings originating from the 13th century. The structure that trumps the rest is a beautifully-preserved Romanesque church made of pure granite. Mont-Saint-Michel is one of the most popular UNESCO World Heritage Sites in France, attracting over four million visitors a year. Apart from its castle and monasteries, there is a small town at the base of the island offering good accommodation and scrumptious meals.
07. Santorini, Greece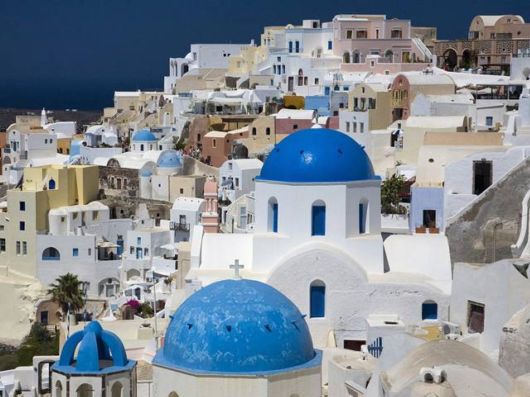 The Aegean Sea gem of Santorini is part of the Cyclades volcanic archipelago. A good deal of the the island?s architecture, from Santorini hotels to private villas, is built on high cliffs. As a result this island of natural white, black and red beaches offers remarkable views.
08. Siurana, Spain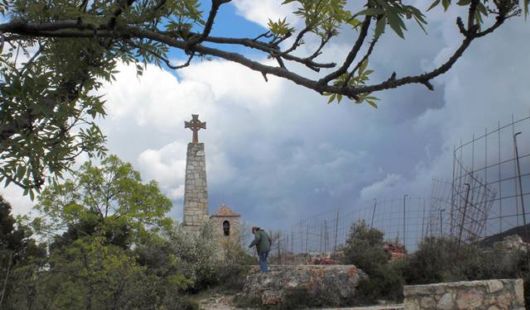 Unless you practice mountain-climbing, you most probably have not heard of Suriana ? a superb small village set on a cliff edge, bathed by clouds. For climbers, the Girona, Catalonia town with steep limestone walls is a must. An affordable campground lures a wide variety of travellers. Once there, don?t miss Siurana?s old village, formed of centuries-old buildings, crowned by a beautiful church perched on a mountain top.
09. Ronda, Spain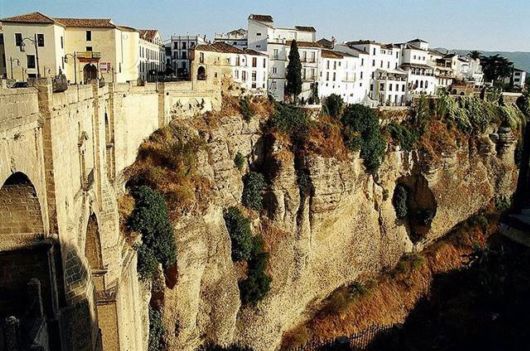 Within the province of Málaga, Spain, Ronda is a supremely popular tourist destination that retains much of its historic charm. The town is divided in two by a river gorge and connected by the Puente Nuevo. On one side, you will find many historic buildings in the old Moorish town, while on the other ? El Mercadillo ? lies a more modern settlement. Visit the art museum in Old Ronda or follow the cobbled alleys to Plaza Duquesa de Parcent, a superb public space with numerous historical buildings. Palacio de Mondragón, the home of the Moorish King Abb el Malik, is one of Ronda?s highlights, offering its visitors a look into the city?s past, as well as beautiful gardens and courtyards for a relaxed stroll. The Arab baths dating back from the 13th century can be found below the city.
10. Rocamadour, France

Rocamadour and Ronda have a lot in common. The spectacular town in southwest France is a Christian pilgrimage site, with chapels and churches set high on a rocky plateau. The town?s sanctuary of the Blessed Virgin is accessible via a 216-step stairway which many pilgrims climb on their knees. Do not miss the city?s caves, with art from the Paleolithic era, and the delicious local cheese.