Skyscrapers are the marvels of modern building technology and in the past, these huge and impressive buildings were considered a great achievement and a rare spectacle, but today they can be seen in many places around the world. Of course, this means that the people behind them have a much higher bar to reach when creating an extraordinary skyscraper, and the designers who do this work become bolder as construction capabilities progress. As evidence of this, you'll find in the following article 11 unusual skyscrapers built in different countries, a few of which have just started to take shape. There's no doubt that in the coming years these structures will become such that the entire world will recognize…
1. Evolution Tower – Moscow, Russia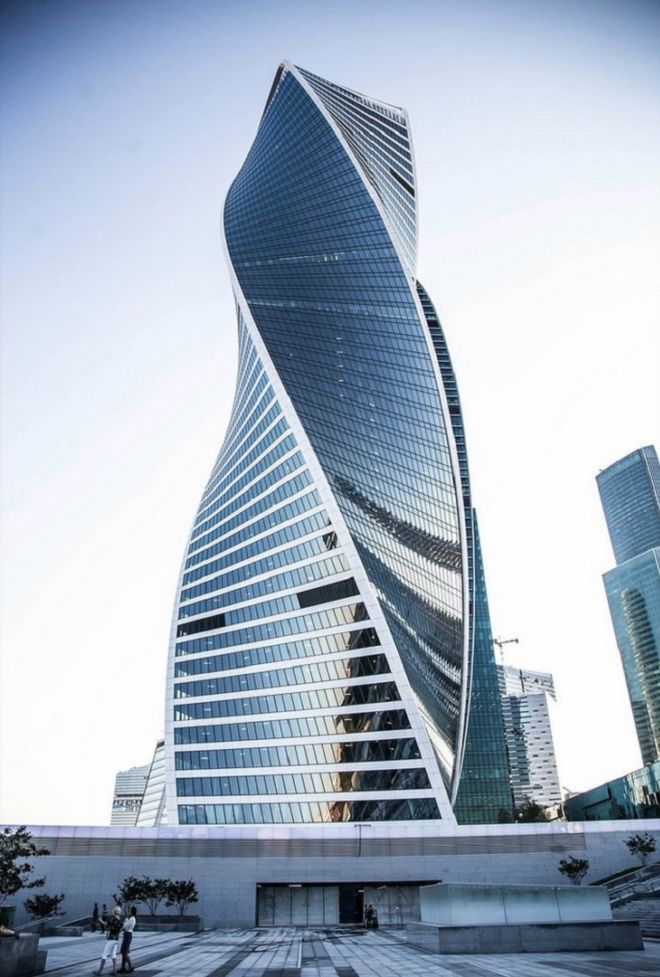 In the Presnensky district of Moscow, there is a large skyscrapers complex which includes the 255-meter-tall Evolution Tower. The skyscraper was designed in the form of a double DNA coil that symbolizes the convergence of individuals, families, and generations – hence the name given to the building.
2. Agora Tower – Taipei Taiwan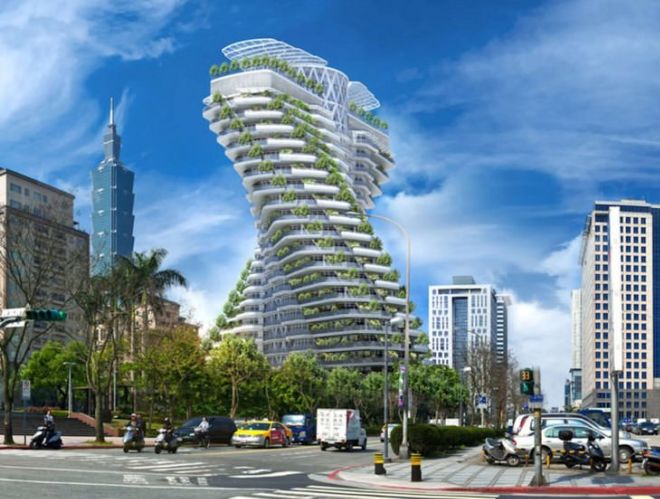 On an extensive plot of land in Taipei, Taiwan, the Agora Tower, also known as Tao Zhu Yin Yuan, is being built. The vast and winding structure is designed to accommodate as many tenants as possible in urban areas and to prevent damage to nature and its sources. In order to reduce the use of artificial energy, double glazed windows have been installed that combine shutters to prevent the penetration of solar radiation in the summer and to reduce the need for winter heating. When the construction is completed, 23,000 trees and bushes will be planted in all balconies together, which will serve as dense vegetation for the absorption of 130 tons of carbon dioxide per year – a quantity that sounds impressive but is actually the amount of pollution caused by only 27 cars …
3. Dynamic Tower – Dubai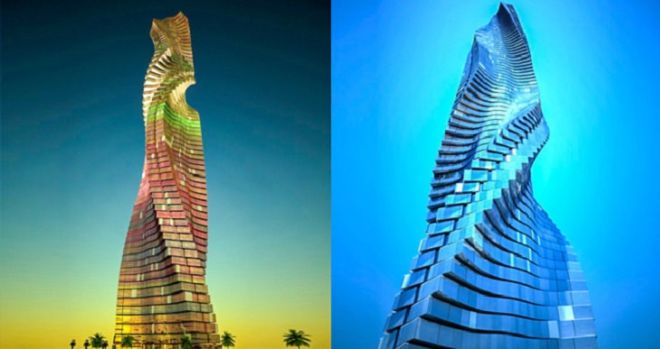 In recent years, many skyscrapers have been built in Dubai, but such a structure has yet to be seen – the first skyscraper in the world to turn. This imaginative idea was conceived by Israeli-Italian architect, David Fischer, who designed the building so that the floors in it could rotate 360 degrees in both directions and allow each tenant to see different views from their apartment windows. The magnificent tower will consist of 80 floors, some of which will be privately owned and the rest will be part of a hotel. Among other things, a special elevator is planned here at the concrete core of the tower where residents can park their car right next to their apartment.
4. Grand Lisboa – Macau, China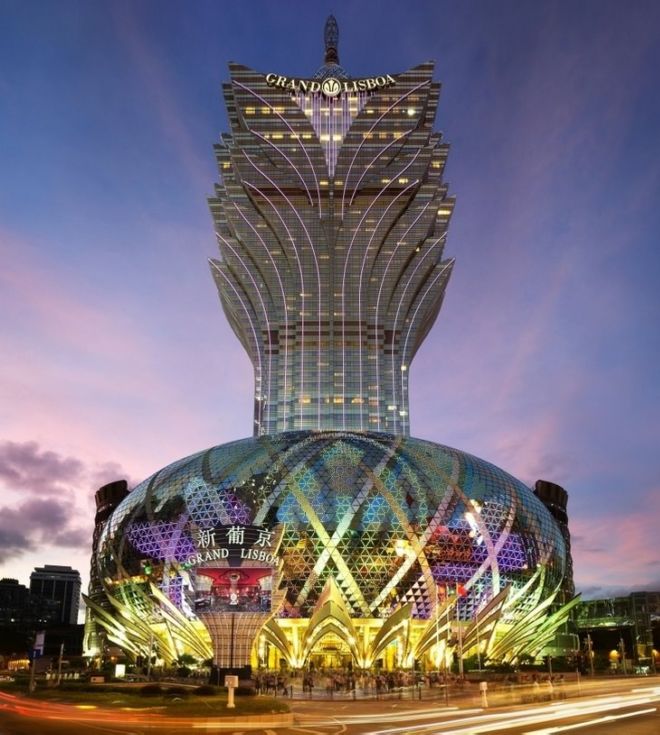 Grand Lisbon is a 47-story skyscraper located in Macau, China. The building serves as a hotel with 430 rooms and huge suites that offer state-of-the-art television systems and stunning views. In addition, inside the building, there is a 3-star Michelin restaurant and a casino offering 800 game tables and 1,000 slot machines. At the Grand Lisbon Casino, the world's largest processed diamond – "The Star of Stanley Ho", which according to the American Institute of Diamond Research weighs 218.08 carats – is permanently displayed.