5. Moscow State University – Moscow, Russia

Moscow University has an impressive skyscraper, 240 meters high and topped with a gold star with a total weight of 12 tons. Until 1988, the university building held the highest tower in Russia in particular and throughout Europe in general; There are 5,000 rooms, a museum, a large hall, a police station, and a swimming pool. The center serves the 4 main faculties of the university, and especially the Faculty of Mathematics.
6. The Big Bend – New York, USA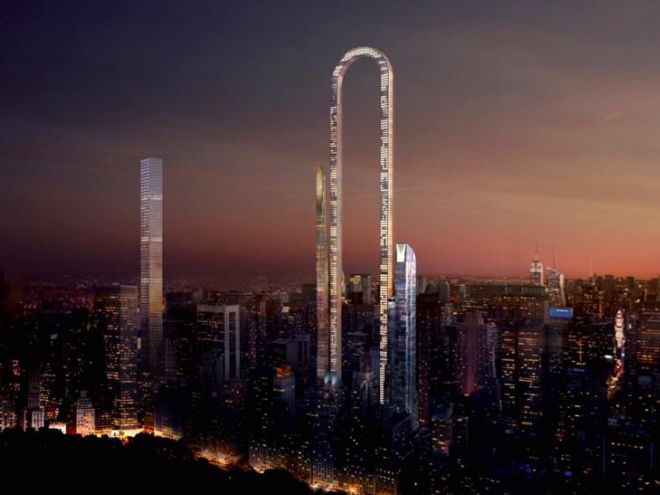 If Greek architect Ioannis Vikelas' plans come to fruition he will build the world's tallest high-rise skyscraper – the Big Bend in Manhattan. The structure, which is planned to be built in the form of a reverse U-shaped, will be 1,200 meters from one base to the other. The proposal is to build a thin 600-meter building that will include elevators that can turn and even move horizontally, with a Baptist church between the two connected buildings. The shape of the Big Bend was seen as an attempt to circumvent the building regulations limiting the height of skyscrapers in Manhattan, and in response to the prosperity of these luxury buildings in the city. As of 2017, the Big Bend is in early planning stages only and Ioannis Vikelas is trying to recruit investors for the ambitious project.
7. Lakhta Center – St. Petersburg, Russia
Lakhta Center is a skyscraper located in St. Petersburg, Russia which rises to 462 meters. This huge and monstrous building is the second tallest building in Russia and on the continent of Europe as of 2018. The tower was built by gas company Gazprom, which is planning to move its new home to the skyscraper. The building was designed so that it would look to all those looking at it like a flower or flame, and inside it, there are 40 elevators for the benefit of visitors and residents. The building contains an amphitheater with 2,000 seats, a 357-meter observation point, a designed pedestrian mall, and a large water park. The cost of construction of this skyscraper is about $ 1.77 billion.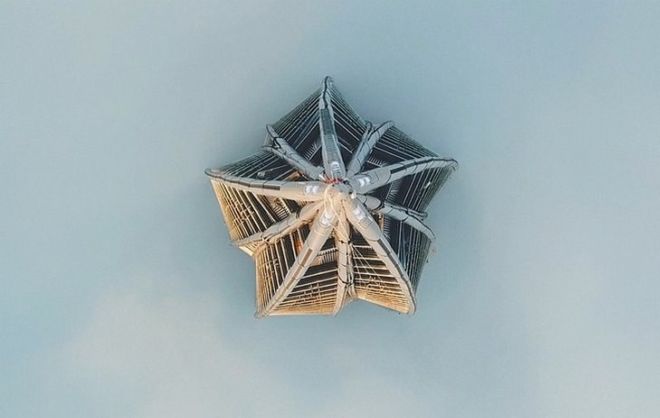 8. W350 Tower – Tokyo, Japan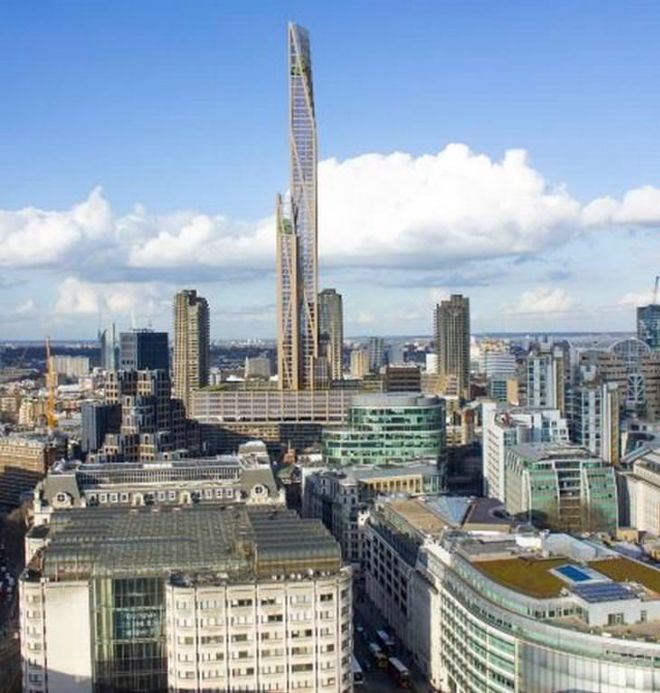 The W350 Skyscraper is a 70-story building to be built in Tokyo, Japan. The Japanese company that is slated to build the tower plans to construct 90% of the building using wood and only 10% using steel, with construction costs estimated at $5.6 billion, which is twice the current amount usually shelled out for a building of this size. The tower will include an internal earthquake-resistant system, which is commonplace in Japan, and a system against structural changes resulting from winds. The building plans show balconies around the four sides of the building, providing a space where residents can enjoy clean air and low sunlight, trees planted on every balcony, and offices and apartments to provide employment and housing for many.