9. Al Noor Tower – Casablanca, Morocco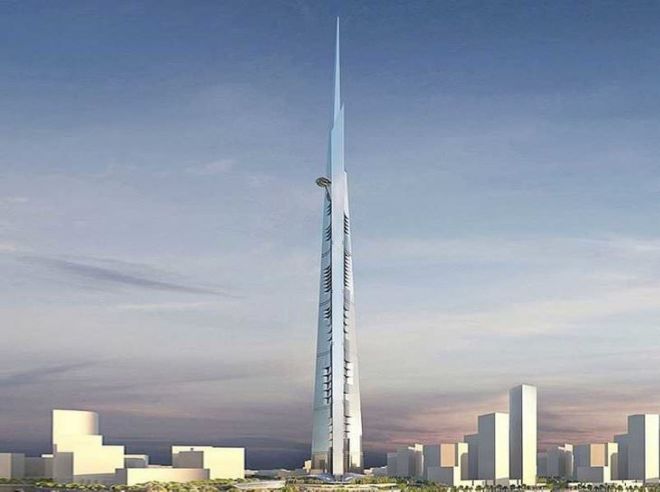 Another future development is the El Nour Tower, slated to be built in Casablanca, Morocco, and will be the tallest tower in Africa. The height of the building will be 540 meters – to symbolize the 54 African countries existing on the continent – and will consist of 114 floors. The tower will include offices, hotels, commercial areas, restaurants, entertainment facilities, and a vast residential area. Al Noor was designed to imitate a wedding dress, as the French architect who designed the look of the building though.
10. Kingdom Center – Riyadh, Saudi Arabia

The Kingdom Center is the third largest skyscraper in Saudi Arabia and holds the title of the third tallest building in the world "with a hole." The large opening at the end of the building is lit in constantly changing colors, and many people describe it as the necklace that adorns the city. The skyscraper serves as a shopping mall, hotel, and residential apartments, and the two ends of the building connect a 56-foot-high covered passageway that is open to visitors and can be reached by elevators. For the benefit of visitors and tenants, there are 45 elevators and 3,000 parking spaces in the building. The total cost of construction here is estimated at $453 million.
11. Tower Q1 – Queensland, Australia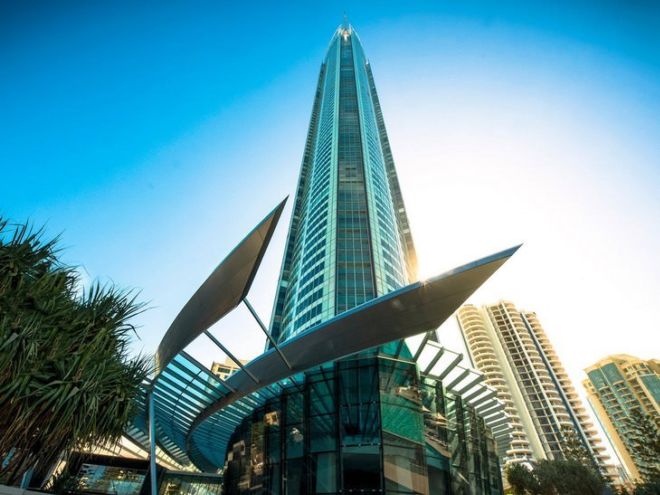 Q1 or Queensland Number 1, is a skyscraper located in the city of Surfers Paradise, Australia. The impressive building is used only for residential purposes and as a result, it shares the title of the tallest residential building in the world with the Eureka Tower in Melbourne. The tower rises to 323 meters and is inspired by the Olympic torch. The Q1 includes 527 spacious apartments as well as prestigious penthouses that are defined as the highest residential apartments in the world; The tower has 80 stories, while on the 77th and 78th floors there are observation points that can accommodate up to 400 people at a time.