Stockholm Metro?s Spectacular Underground Art
For the admission price of one metro ticket, tens of thousands of Stockholm?s commuters can gain access to what is likely the world?s biggest (and longest) art exhibition. Within the capital city?s cavernous 68-mile underground train hub, 90 of the 100 stations are fantastically adorned with sculptures, mosaics, paintings, engravings, and various other works by over 150 artists.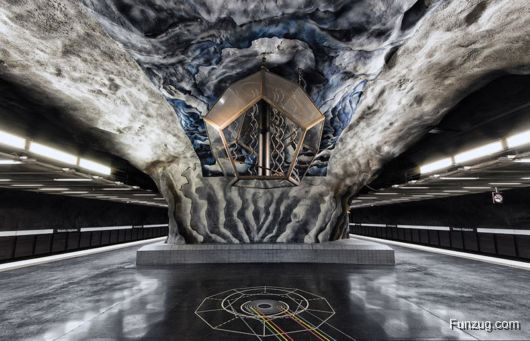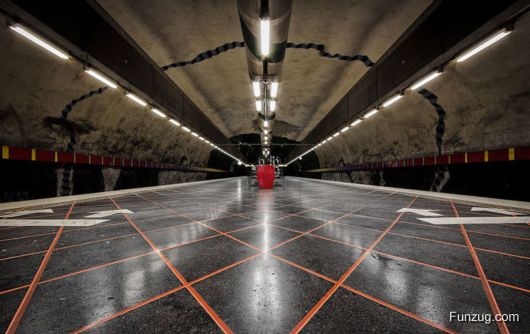 The Stockholm metro opened in 1950, and art began being featured shortly after. Even when the station was amid the messy throes of extension in the 1960?s and 1970?s, the metro halls continued to be embellished. The presumption was that most travelers were wary of being underground in a less-than cozy environment, and the decorations would act as a pleasant distraction.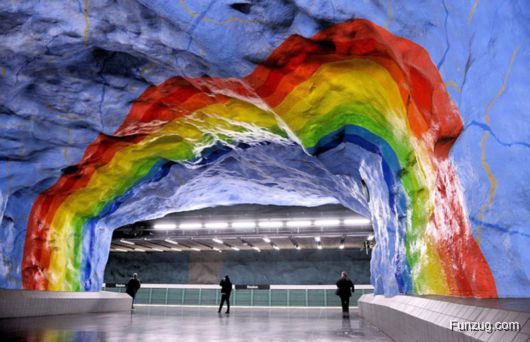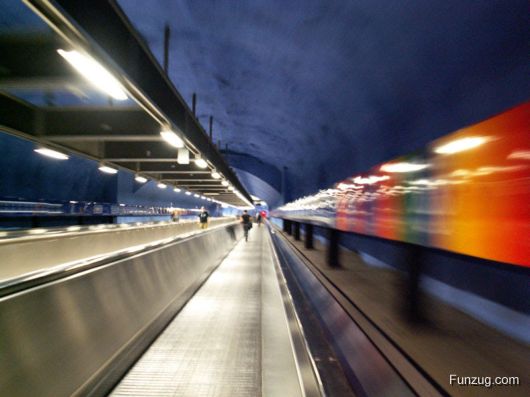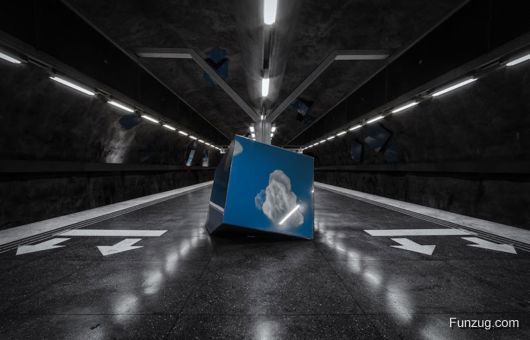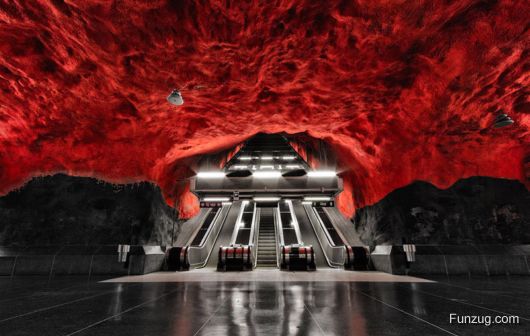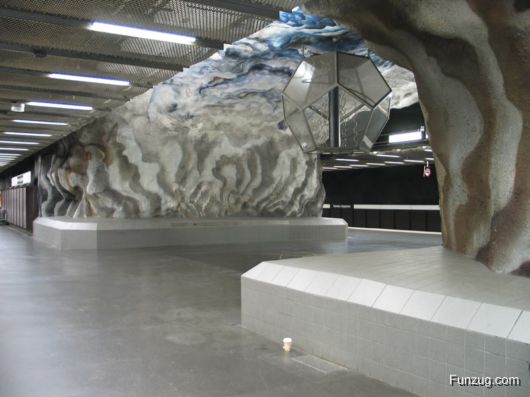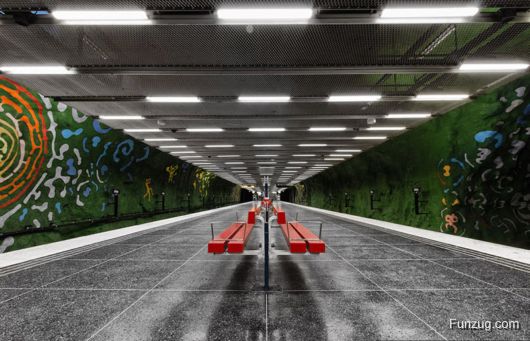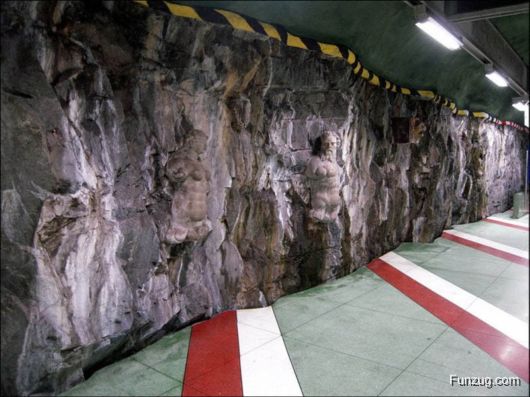 For those who frequent Stockholm?s transportation system, perhaps the most immediately recognizable of the stations is the main foyer (named the T-Centralen Station), which holds the blue and white designs of Per Olof Ultvedt. This huge painting has graced the station?s rocky ceiling since 1975, and depicts people diligently working among the scaffolding. The rich artwork isn?t confined solely to the metro walls: some of the actual trains are customized with bold, geometrical designs as well. Bringing art to the masses doesn?t come without a cost, though. The city spends $1.6 million a year on upkeep and graffiti removal in an effort to ensure that their one-of-a-kind metro station remains home to the most pleasant of distractions.