Many I have met over my life told me that I need to travel to Europe. They told me I can find incredible views there and I said yes, but there is no shortage of good views in the United States either. "But you don't see places like you do in Europe" they kept on saying, and showed me pictures of some amazing castles from across Europe. I'll admit I was impressed. But truth be told, Europe isn't the only place with amazing castles, the USA has more than enough, and we're going to prove it in this article.
Bishops Palace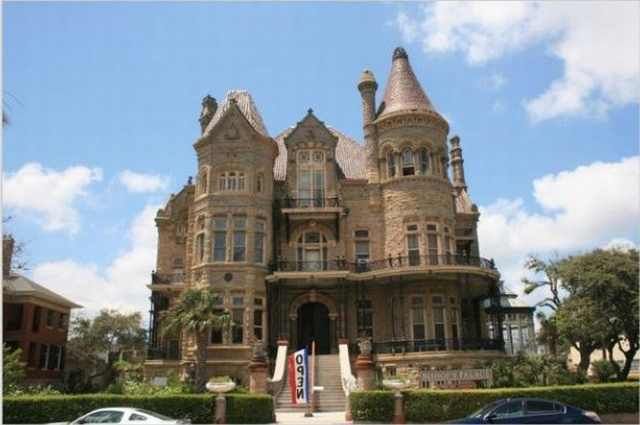 The Bishop's Palace, also known as Gresham's Castle, is an Victorian-style house in Galveston, Texas, built in 1892. The American Institute of Architects has listed this home as one of the 100 most significant buildings in the United States. This historic building has survived the great hurricane of 1900, and the Greshams family welcomed hundreds of survivors into their home.
Bannerman Castle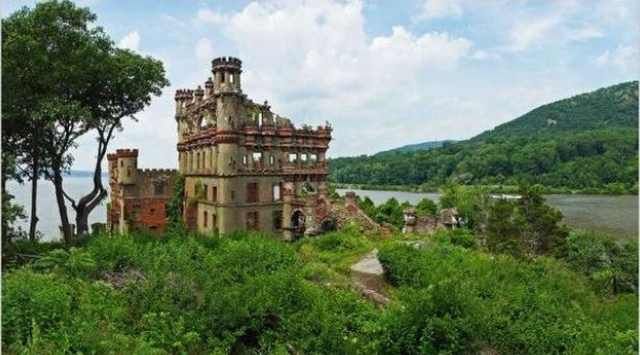 This castle is located on Pollopel Island, north of New York City, New York. It was built in 1902 by Francis Bannerman who purchased the entire island in November 1900. Today, the castle is property of New York City and is mostly in ruins. On island guided hard-hat tours were recently made available through the Bannerman's Castle Trust, and the castle itself is visible from many places on New York's water line.
Lyndhurst Castle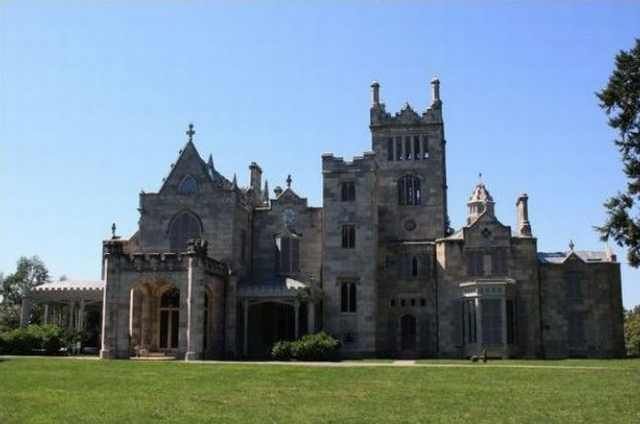 Lyndhurst, also known as the Jay Gould estate, is a gothic revival country house that sits in its own 67-acre (27 ha) park, beside the Hudson River in Tarrytown, New York. The house has been owned by New York City mayor William Paulding, Jr., high profile merchant George Merritt, and railroad tycoon Jay Gould. In 1961, Gould's daughter, Anna Gould, donated it to the National Trust for Historic Preservation. The house and its surrounding park are currently open to the public.
Castello di Amorosa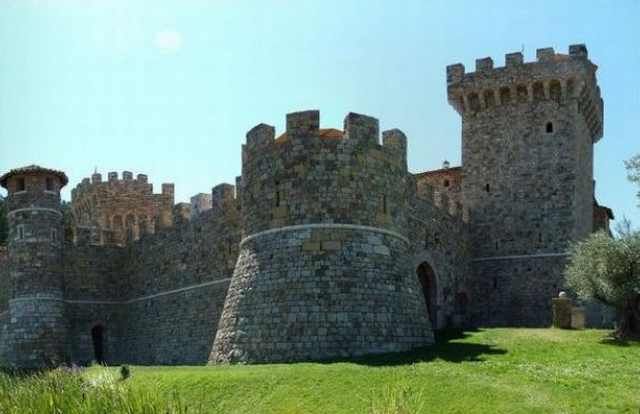 Here is your chance to visit a wonderful combination of a castle and a winery, located near Calistoga, California. Open to the public since April 2007, the castle is the pet project of 4th generation vintner, Dario Sattui. The castle includes 107 rooms on 8 levels, above and below ground.
Key details and building techniques are architecturally faithful to the 12th and 13th century time period. Among many other features it has: A moat, a drawbridge, defensive towers, a torture chamber, a chapel/church and knights chambers.
Boldt Castle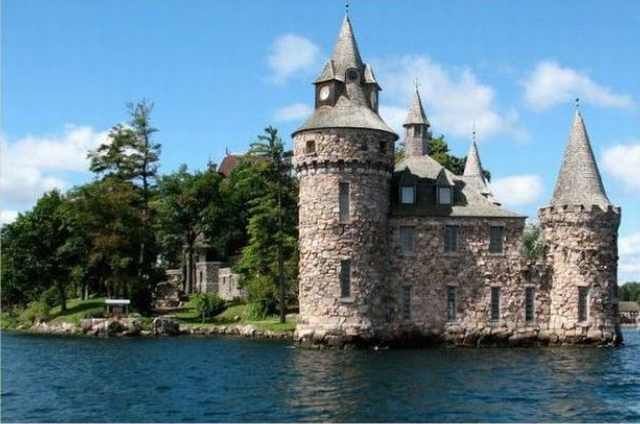 Located on Heart Island in New York, this impressive structure was home to George Boldt, general manager of the Waldorf-Astoria Hotel in New York City. He and his family enjoyed an earlier frame cottage on the island and in 1900, the Boldts launched an ambitious construction campaign: To build a huge masonry structure, one of the largest private homes in America.
Today most of the grounds and buildings can be explored by the public for a fee. Many parts of the castle have been restored and furnished with modern pieces which make for an amazing contrast.
Castle in the Clouds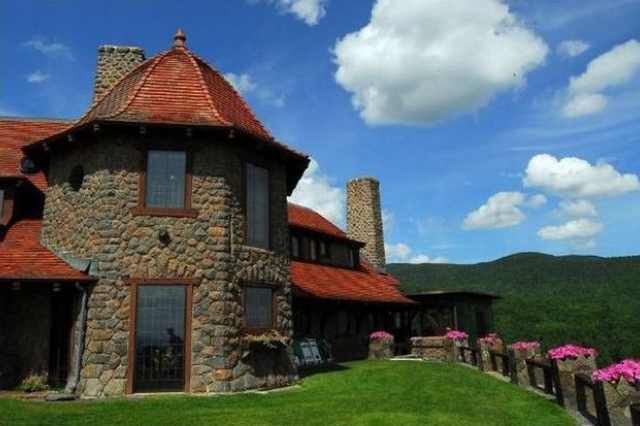 This 16-room mansion and 5,500-acre (2,200 ha) mountaintop estate in Moultonborough, New Hampshire, was built in 1913-1914 by millionaire shoe manufacturer, Thomas Gustave Plant. The Castle has a carriage house, a gift shop, an art gallery, a Cafe and Patio, all are open to the public from late May to early October. It overlooks Lake Winnipesaukee and the Ossipee Mountains which means it's a wonderful place to sit for a drink and enjoy the view.
Castle Farms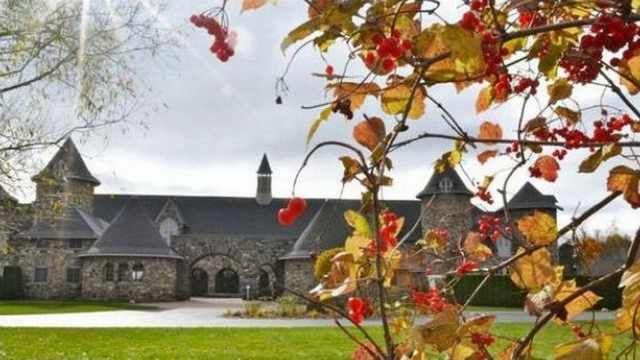 Constructed in 1918 by Albert Loeb, who was the Vice President of Sears, Roebuck and Company, Castle Farms is one of Michigan's largest special events facilities. In 1927 the farm was closed and the buildings rented for storage space until 1965. It was then turned into an art studio by John Van Haver, an executive who restored the facility and opened it to the public.
In 1969, it was sold to Arthur and Erwina Reibel and was mainly used for rock concerts such as Bon Jovi, Aerosmith, and The Beach Boys. In 2001, Castle Farms was sold to Linda Mueller, who finished restoring it to its original condition, and made it a popular place for weddings and receptions.
Hammond Castle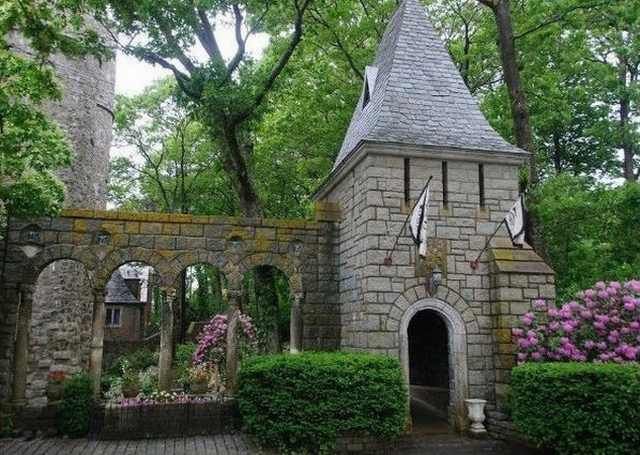 Located in the Magnolia area of Gloucester, Massachusetts, this castle was constructed between 1926 and 1929 and was the home and laboratory of John Hays Hammond, Jr. Hammond was an inventor and a pioneer in the study of remote control and held over four hundred patents in the field. At present, the castle operates as a museum, displaying Hammond's collection of Roman, medieval, and Renaissance artifacts as well as exhibits about his life and inventions.