"Last Supper," Nevada, USA
Created by Albert Szukalski, this sculpture is the author's rethinking of Leonardo da Vinci's famous fresco. Set against the backdrop of the famous Death Valley, the figures look more mysterious at night, when they're lit up from inside with a special illumination.
"Diamonds," Canberra, Australia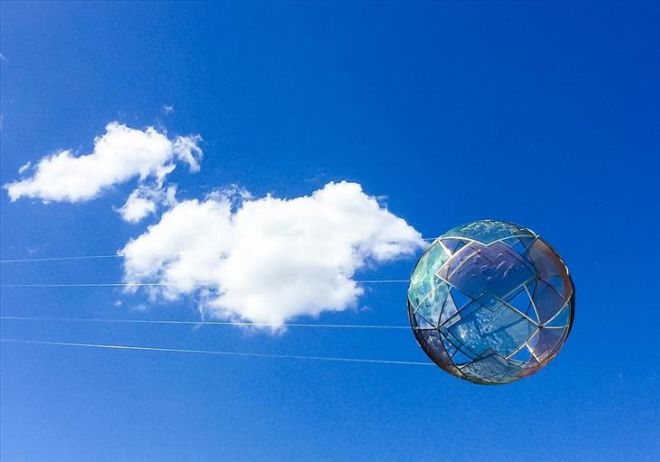 This photo has not been rotated or edited in any way. New Zealander, Neil Dawson creates sculptures that you cannot pass without wondering how they are defying gravity. The effect is usually created with the help of barely visible wires. This particular sculpture can be found outside the National Gallery of Australia in Canberra.